New York
Oktoberfest! The Most Fun Events This Fall
You'll have a great time at these festivals all over New York.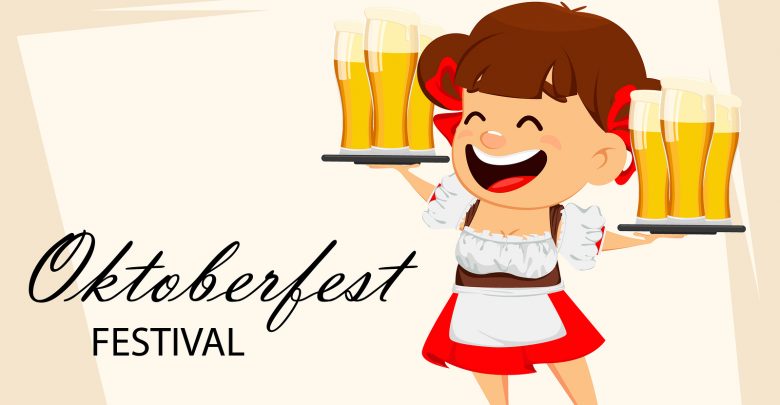 New York is one of the most beautiful states in the country thanks to its versatile environments and cities including the beautiful beaches of Long Island, the fast pace of Manhattan, and the natural beauty and wonder of upstate. With so many things to enjoy on a visit to the state, many visitors opt to travel in the fall when leaves are changing color, the weather is growing cooler, and special events occur. One of the most popular fall celebrations in New York is Oktoberfest, which pays homage to the original celebration which began in Munich, Germany in the early 1800s after King Ludwig I married and threw a royal event to celebrate the union. Over the years, Oktoberfest grew in popularity and tradition, and today is celebrated around the world including New York. From traditional Oktoberfest celebrations with picnic tables and the great outdoors to more intimate settings in local breweries, there are plenty of events to choose from when spending time in New York in the fall. Here are the most fun Oktoberfest events to attend in New York.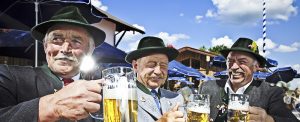 Bear Mountain Oktoberfest
The town of Bear Mountain, New York is home to the gorgeous Bear Mountain State Park which is popular year round, but even more so in the beautiful fall months. The park offers beautiful views of the Hudson River with sweeping hills and views that perfectly showcase the changing leaves and season. Each year, Bear Mountain hosts its own Oktoberfest which is extremely popular with locals and visitors alike. Hosted in the Anthony Wayne Recreation Area of the park, Bear Mountain Oktoberfest typically runs for several weekends each fall and features live music, vendors, entertainment, and more. The traditional menu of items such as Chicken Schnitzel Platter, Knockwurst, and Stuffed Cabbage is accompanied by more American options such as Chicken Fingers and Hot Dogs making it perfect for the entire family to enjoy. With beautiful views, crisp fall weather, and the perfect combination of delicious food and entertainment, Bear Mountain Oktoberfest is a wonderful experience to enjoy.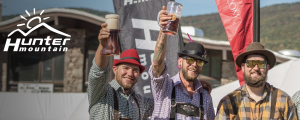 Hunter Mountain Oktoberfest
Many people flock to the Catskills region of New York to enjoy some of the most spectacular fall views and natural beauty in the autumn months. A popular destination is Hunter Mountain which is known for its great hiking trails and slopes in the winter. Hunter Mountain Oktoberfest is also a popular event that runs for four weekends each fall and is fun for the whole family. The event is free of charge and features live entertainment, vendors, craft booth, and special events like one weekend that highlights ciders and another that offers an off-road expedition to check out the fall foliage in the area. Visitors are also sure to love the authentic German beer and food and some love to indulge in the VIP package which contains extra perks such as a tasting glass, t-shirt, ticket for the scenic skyway, and more.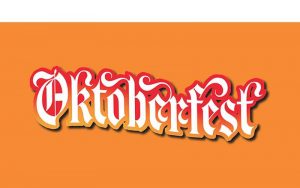 Lake George Oktoberfest & Fall Festival
Another popular tourist destination in New York is beautiful Lake George which offers a wide array of family-friendly fun including dining, beautiful beaches, tours, historical sites, and more. While Lake George is popular in the summer months, it also is very popular in the autumn when it hosts the Lake George Oktoberfest & Fall Festival over the span of a three day weekend. Hosted in the ton of Lake George Village, the annual festival features a blocked off street that is turned into traditional Oktoberfest celebration complete with traditional music and dancers, local vendors, carnival rides, crafts, vendors, authentic German cuisine and beer, and much more. This rain or shine event is extremely popular thanks to its laid back and fun atmosphere and is the perfect way to enjoy a beautiful fall weekend in Lake George!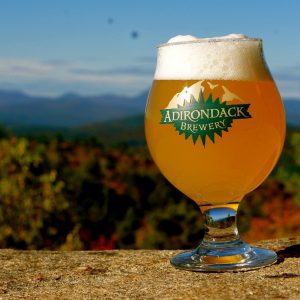 Adirondack Brewery Oktoberfest
Another very popular event each fall in Lake George is the Adirondack Brewery Oktoberfest which occurs only one day each year. Hosted by the popular brewery, this event includes beer samples from different regions, authentic German cuisine, live music, a costume contest, entertaining games like a keg toss competition, and more. Each guest who enters will be given a complimentary sample size stein to explore with and guests can definitely spend an entire day enjoying all that the Oktoberfest has to offer. While the experience is in family-friendly Lake George, the Adirondack Brewery Oktoberfest is best suited for adults only, and all visitors are sure to have a fantastic time!
Munich on the East River
Those who are looking to enjoy an authentic Bavarian-style Bierhaus in New York City head to the popular and beloved Zum Schneider which also hosts an annual Oktoberfest celebration. Munich on the East River is located just blocks from the bierhaus and runs over the span of nearly two weeks each fall. With open seating in the traditional picnic table style, guests can enjoy live music, vendor stands, strongman competitions, games, German cuisine, and beers on tap that are Zum Schneider exclusives from the original Oktoberfest. Those who are looking to enjoy the ultimate Munich on the East River experience can opt to purchase the VIP Seating package which includes priority seating and table service, dedicated toilets, one complimentary beer and appetizer, and more. Munich on the East River is one of the most popular events in New York City each fall and visitors are sure to have an amazing time!