Virginia
Taco to Me! The Best in Virginia
There are amazing taco-innovations all across the Commonwealth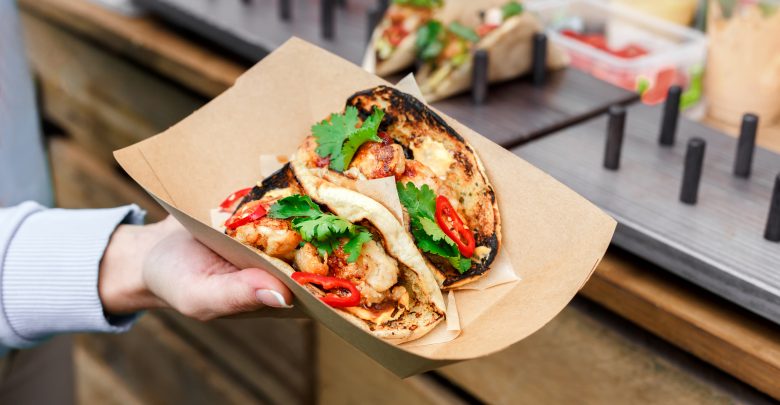 Do you love tacos? Of course you do, and so does pretty much everyone else on this planet. They're delicious, portable, and completely customizable. Besides all of that, thanks to today's' eager culinary audiences, restaurants are getting more and more creative with their tacos, leading to bold flavor combinations that are absolutely irresistible.
Looking for some of those irresistible tacos in Virginia? You won't have to look far! There are a plethora of amazing taco joints in this great state, and we've taken the time to find the best of the best.
Here's the list! Now all you have to do is try them all just to make sure they're as tasty as we say.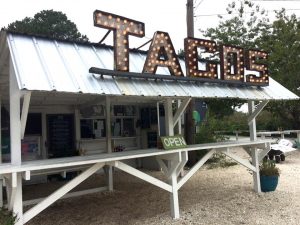 Pico Taqueria
A teeny tiny stand with big flavor in Chincoteague, Pico Taqueria is a popular spot for a reason. Every one of their menu items is a burst of amazing flavor and customers are never disappointed.
Mano Taqueria
Mano Taqueria in Lexington is proof that you should never judge a book by its cover. This hole-in-the-wall location is tasty beyond compare! Not sure what to order? Try the pork tacos. They're a meal you won't soon forget.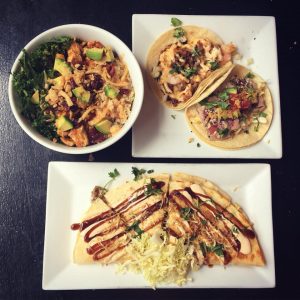 Boka Tako Bar
With two locations and a food truck, Boka Tako Bar in Richmond makes sure to satisfy as many taco cravings as possible. Not only that, they serve them in style, with such options as chicken bacon ranch, grilled fish, and pesto chicken. This is great because it means guests won't get bored with the food anytime soon!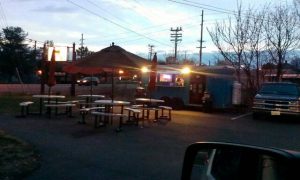 Tacos El Primo
Harrisonburg's Tacos El Primo is a…well, a primo place to pick up some Mexican food. Whether you visit the restaurant or the food truck, you're sure to be happy with their authentic street tacos, and because the prices are so reasonable, you can order a bunch and leave with money left over!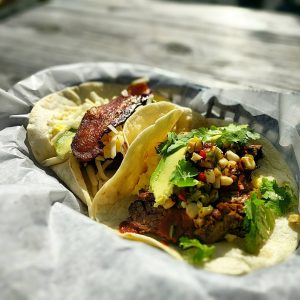 Brazos Tacos
Looking for a hip place to enjoy some tacos? Brazos Tacos in Charlottesville is an excellent place to start. The patio is decorated with strings of lights and always has a party vibe to it. Additionally, the menu is quite tasty and even includes real fast tacos for those who can't wait until lunchtime to fill their taco quota for the day.
Baja Bean Co.
Baja Bean Co. has two locations: one in Staunton, and one in Richmond. That said, the one in Staunton is noticeably better. This location has both indoor and outdoor seating, as well as fantastic service. Of course, the food is fabulous too, and includes interesting options such as grits and tofu for those who are looking for something a bit different.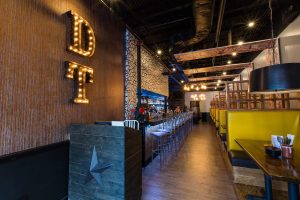 Don Taco
A go-to place for the locals in the DC area, Alexandria's Don Taco offers plenty of delicious taco options to choose from. Ordering their taco of the day is always a fun way to try new things, and the fact that they have a second level and outdoor seating is great because this place is almost always hoppin'!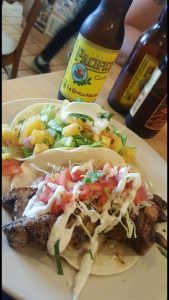 Gringo's Taqueria
Looking for some awesome tacos in Virginia Beach? Look no more because you've found one of the greatest options around: Gringo's Taqueria. Their chipotle chicken taco is a definite winner, and their mixed drinks go perfectly with their grub. Pull up a chair and get ready for something awesome!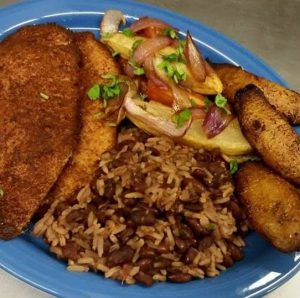 El Sabroson
Williamsburg is a vacation spot for many, and no vacation is complete without a good taco or two. Fortunately, El Sabroson offers plenty of yummy taco options. Whether you prefer chicken, beef, or pork, there's something here for you, and all of it is amazing.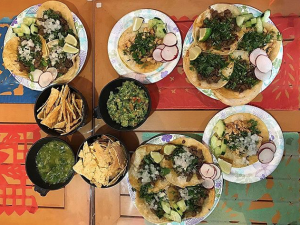 El Chilango
A cash-only food truck, El Chilango in Arlington is worth running by the ATM for. Everything is super fresh and delicious, and their tacos taste as authentic as any we've had before or since. Grab some on your way home or on your lunch hour. You'll be happy you did!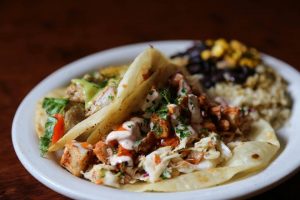 Cabo Fish Taco
Some people might claim that fish tacos aren't real tacos. We'd have to politely disagree and insist that they try the fish tacos at Cabo Fish Taco in Blacksburg. These things are seriously incredible, and anyone who says fish tacos don't count after trying one of these is insane.
Tortas y Tacos
If amazing street tacos are your jam, Tortas y Tacos in Arlington is your place. This counter-service eatery serves up some of the best Mexican eats around. In fact, some people even claim it's the best food in Arlington. Be sure to order more than you think you want—not because portion sizes are lacking, but because you aren't going to want to stop eating! Trust us.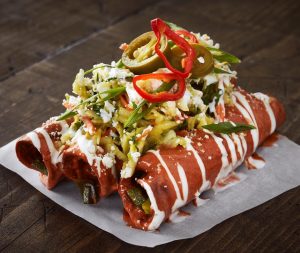 Taco Bamba
This place is good—so good in fact that it often fills up completely. Luckily, there are several locations now (Vienna, Falls Church), meaning the crowds have been split up a bit. Still, be sure to arrive a bit before you actually want to eat. It's worth the wait to nosh on a couple of these amazing tacos!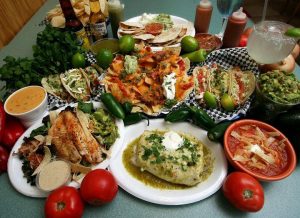 Pelon's Baja Grill
A solid taco joint with three locations (Virginia Beach, Norfolk, and Richmond), plenty of seating, and excellent prices, Pelon's Baja Grill is a must-try for taco lovers! Try the fish tacos if you enjoy seafood. Otherwise, the chorizo is a great option. Additionally, vegans will be happy to hear that there are options for them, and those are also quite tasty!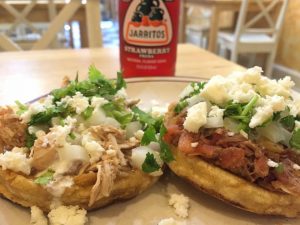 The Soup and Taco
This local eatery in Fredericksburg is a wonderful place to stop for some Mexican grub. The salsa is excellent and the portion sizes are enormous. We love, love, love the tacos at this restaurant, and have found that the rest of their menu is just as good. If you find yourself in Fredericksburg, be sure to give this place a try.
Now that you know where to grab some excellent tacos in the state of Virginia, it's time to begin the challenge of trying them all. While you're at it, see if you can find any awesome places that we missed! We always love to hear about new discoveries, especially when it comes to taco shops.