California
Family Fun in California? Be Sure to Hit These Spots
Best things to see and do with the kids in SoCal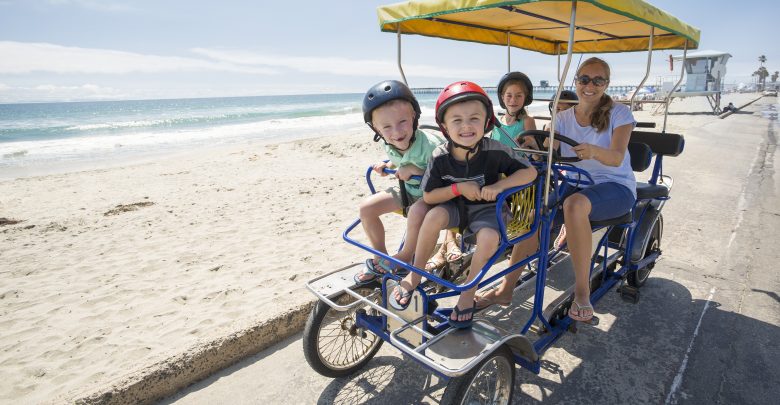 California is one of the most diverse states in the country thanks to its layout on the beautiful Pacific Coast. Those who explore the state can enjoy urban cities like Los Angeles, cold weather retreats such as the Lake Tahoe area, beautiful natural wonders like the Redwoods, pristine beaches up and down the coast, and much, much more. With so much to see and enjoy in California, it is a wonderful location to travel to with children who have just as many activities and experiences that they can enjoy right alongside their parents. From amusements parks and incredible zoos to observatories and more, there are endless experiences for families to enjoy together in beautiful California!
San Diego Zoo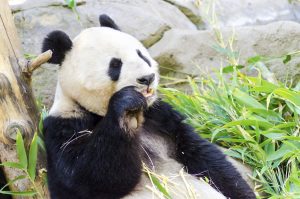 One of the most popular cities in California is San Diego, thanks to its charm and bountiful activities for families to enjoy together. A popular family destination is the wonderful San Diego Zoo began in 1916 when Harry M. Wegeforth organized the care and safety of exotic animals abandoned after the 1915 Panama-California Exposition. Eventually, the zoo opened in 1921 and has grown in size and popularity ever since. Currently occupying ninety-nine acres, the San Diego Zoo is home to over six hundred and fifty species of animals from all corners of the world. While wandering through the beautifully maintained zoo, families can spot animals such as giraffes, jaguars, giant pandas, camels, elephants, lions, tigers, rhinos, penguins, koalas, leopards, and more. In addition to the regular experience, families can also enjoy a more in-depth look at the zoo and its animals through the Inside Look Tour. This two-hour tour brings families behind the scenes and gives them an up-close look at the penguins, koalas, elephants, monkeys, and more.
Disneyland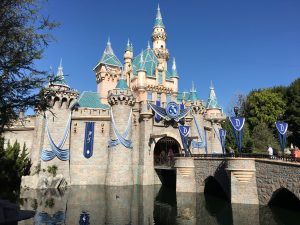 The quintessential experience for any family in California is Disneyland in Anaheim. Opened in 1955, Disneyland was the beginning of the Disney theme park legacy that now exists across the globe bringing magic to life for families and guests of all ages. Disneyland features several Disney Resorts, Downtown Disney where families can enjoy entertainment, shopping, and dining, and two Disney Parks. Disneyland is the original park where families can experience classic attractions such as the Matterhorn, It's A Small World, Peter Pan's Flight, Space Mountain, and more. Disneyland also offers wonderful opportunities for families to meet favorite characters such as Mickey and the Disney Princesses. The other Disney Park found in Disneyland is Disney California Adventure where families can enjoy a mix of thrilling and classic attractions such as Toy Story Midway Mania, Radiator Springs Racers, Grizzly River Run, Incredicoaster, and Guardians of the Galaxy – Mission: BREAKOUT! No family visit to California is complete without enjoying magical time in the Happiest Place on Earth!
Legoland California Resort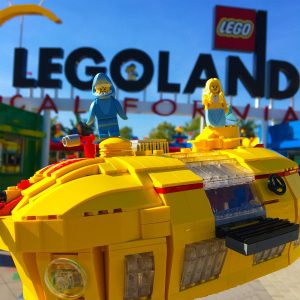 Another amazing destination that families can enjoy together in California combines a classic toy with amazing attractions, entertainment, and more. Legoland California Resort is located in the town of Carlsbad and has been amazing guests since 1999 with creations and experiences brought to life through the imagination and construction of Legos. Families who visit the resort can stay on property in a Lego-themed hotel and be close to the fun at all times. Legoland itself is filled with attractions that are perfect for families of all ages such as the Skipper School, Kid Power Tower, Legoland Express, Pirate Reef, Sky Patrol, Coastersaurus, Fairytale Brook, and more. In addition to the attractions, families can also enjoy entertainment such as the meet and greets, a 4D movie adventure, mini figure trading, and SEA LIFE Aquarium shows and feedings. Warm weather can also allow guests to enjoy Legoland Water Park which features family-friendly attractions such as the Build-A-Raft River, Joker Soaker, Imagination Station, Splash Out, Orange Rush, and more.
Knott's Berry Farm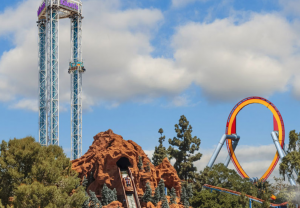 Buena Park, California is home to another amazing location where families can enjoy rides, entertainment, and more together. Knott's Berry Farm began in the 1920s when Walter Knott began selling berries at a roadside stand in California. Steadily through the years, the business grew to include a restaurant, shops, and eventually a ghost town which led to the creation of an amusement park. Today, Knott's Berry Farm is one of the most popular destinations for families in California and guests can enjoy staying on property at the Knott's Berry Farm Hotel and splashing nearby in the Knott's Soak City Water Park. Knott's Berry Farm itself features a wide array of attractions that include family-friendly experiences and thrilling moments. Families are sure to love attractions such as the Coast Rider, Bigfoot Rapids, Dragon Swing, Calico Mine Train, Pony Express, Linus Launcher, Jaguar!, Sky Cabin, Rocky Mountain Trucking Company, Timberline Twister, and Wipeout. Knott's Berry Farm is the perfect family destination for guests to enjoy when spending time in California thanks to its incredible experiences and fun for all ages!