California
The 8 Most Amazing Hiking Trails in Northern California
Gorgeous places to get your hike on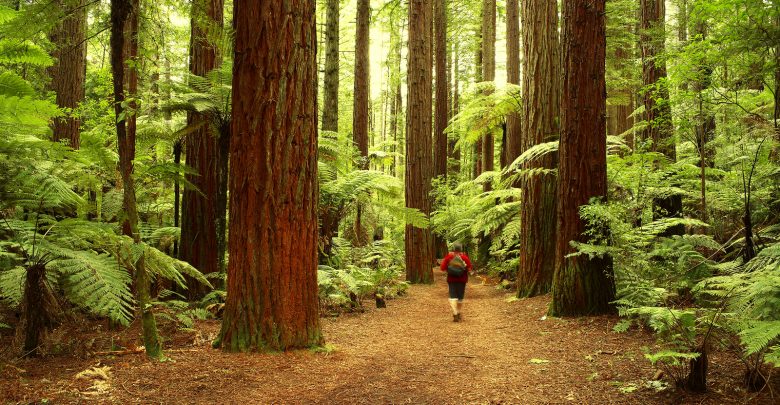 Connecting with nature is a favorite activity of many travelers, as it allows them to fully experience and appreciate the different environment and beauty of a visited location. Those who travel to Northern California have endless opportunities to enjoy the breathtaking nature found there from lush forests to beautiful coastlines. One of the best ways for visitors in Northern California to fully enjoy all that the environment there has to offer is taking a hike. Thankfully, the area is home to countless trails that range from easy to very difficult but all offer amazing glimpses of nature that hikers won't soon forget. Here are the eight most amazing hiking trails in Northern California to enjoy on any vacation there.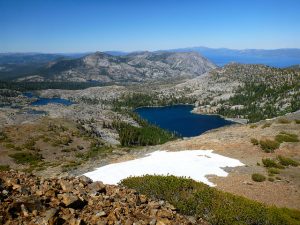 1. Dicks Peak
Just southeast of Lake Tahoe is an amazing hike that brings visitors to the third highest summit in California's Desolation Wilderness. Dicks Peak is part of the Sierra Nevada range and is located in the middle of the park so visitors have to hike several miles in before reaching the trail to the summit. There are several trails that can be used to reach Dicks Peak ranging from moderate to hard, however the views from the top of Lake Tahoe and the surrounding areas are well worth the effort!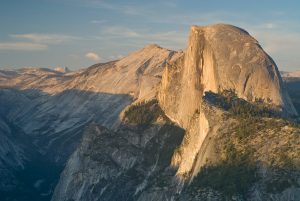 2. Half Dome
One of the most beautiful National Parks in the country is Yosemite which dominates a significant portion of Northern California. The park is home to countless amazing hikes, including a popular trail that leads to a gorgeous overlook. Half Dome rises five thousand feet over Yosemite Valley and round trip is about a fifteen-mile hike. The final ascent of the hike has visitors use a cable system that allows them to climb the last four hundred feet with no rock climbing equipment. While Half Dome is a full day arduous hike, it is well worth it for the amazing vistas.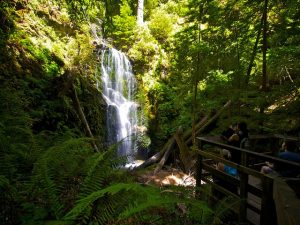 3. Berry Creek Falls
Big Basin Redwoods State Park is located just outside of San Jose and is home to a beautiful hike that ends with a waterfall view. Berry Creek Falls can be reached via the Berry Creek Falls Trail and is roughly a ten-mile loop. Despite its length, hikers definitely won't notice how long of an adventure it is as they are continuously surrounded by gorgeous redwood trees. The highlight is a glimpse of Berry Creek Falls which is worth every moment of the difficult hike!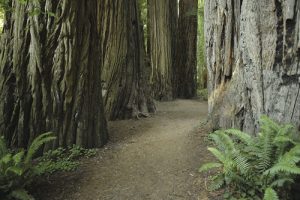 4. Stout Grove
Visitors to Northern California who are looking to enjoy the beauty of the redwoods without a difficult hike can head to Jebediah Smith Redwoods State Park for the perfect option. Stout Grove is an easy hike that is just over a half-mile in length that brings explorers into the quiet beauty of a redwood forest that is typically not busy with visitors despite its easy access. This is the perfect hike to enjoy in a short period of time.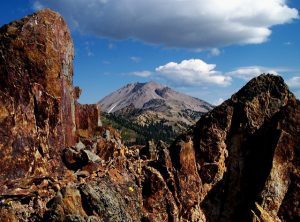 5. Lassen Peak
Another beautiful hike in Northern California brings guests to the summit of a dormant volcano that is technically still considered to be active. Lassen Volcanic National Park is named after Lassen Peak which can be reached by hiking a five-mile round-trip trail. This is a strenuous hike that carries a two thousand foot elevation gain and steep paths, however the view from the top is absolutely beautiful. Hikers will also love the lingering smell of sulfur which is a testament to the peak's volcanic history.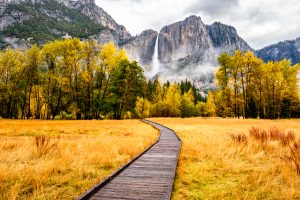 6. Yosemite Falls
One of the most popular and well-known hikes in Northern California is found in the heart of Yosemite National Park. Yosemite Falls is a massive waterfall found on a rocky cliff that presents natural beauty like no other. Hikers who want to reach the top of Yosemite Falls can take on a roughly seven-mile loop that carries an elevation gain of twenty-seven hundred feet. The strenuous hike can take upwards of eight hours, however the beauty of standing at the top of Yosemite Falls is an unforgettable experience.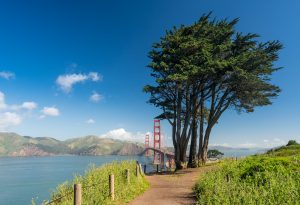 7. Marin Headlands Rodeo Lagoon Trail
Sausalito, California is a small town located on the gorgeous shores of San Francisco Bay. Visitors to the city who are looking to enjoy a hike can head into the beautiful Marin Headlands which offer views of the Pacific Ocean and the Golden Gate Bridge. A popular trail to explore is the Marin Headlands Rodeo Lagoon Trail which brings hikers on an easy one and a half-mile loop around Rodeo Lagoon. This leisurely hike is a wonderful way to spend a few hours outside of the busy city enjoying all that Northern California has to offer.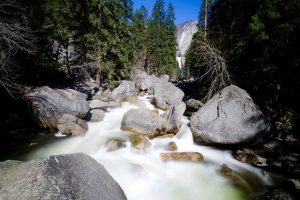 8. Mist Falls Trail
An additional hike that many visitors to the area love to enjoy can also be found in Yosemite National Park. Mist Falls can be found just outside of the town of Dunlap and features an eight-mile loop that brings guests to a beautiful and picturesque waterfall. This moderate hike is a great day trip for those who are looking to enjoy a lengthier adventure without a strenuous difficulty level. Horse enthusiasts can also ride on this trail, making it very popular during the warmer months.