Alaska
Mind-Blowing, Inspiring, and Beyond Words: Lake Clark National Park
This national park and preserve is one of those natural wonders you have to see before you die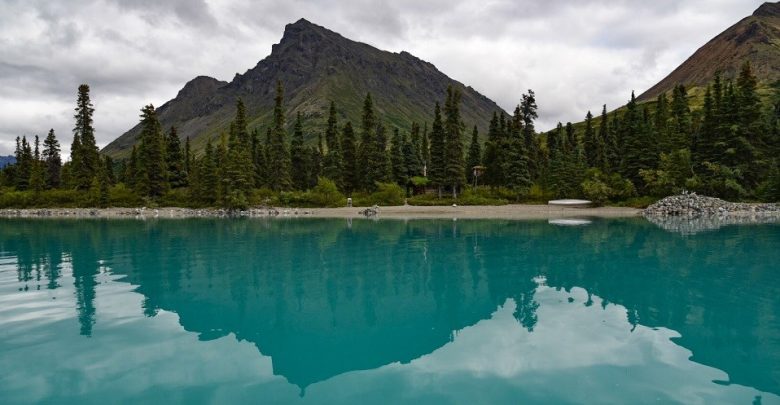 One of the things that America's 49th state is known for is its National Parks. Seven of the ten largest National Parks in the United States are located in Alaska. Arguably the most famous of the parks is Denali National Park. That is where you will find the highest mountain in the nation, Denali, which was formerly called Mount McKinley. Denali National Park and Preserve together are over six million acres in size.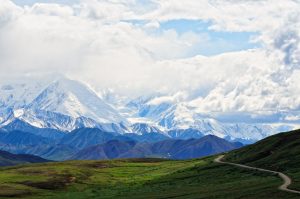 Much smaller, but still gigantic compared to the rest of the country, is Lake Clark National Park and Preserve. The two together measure just over four million acres. The states of Rhode Island and Connecticut are not that large combined! Every inch of Lake Clark National Park and Preserve is stunning. Here are some reasons why you should consider visiting this natural wonder.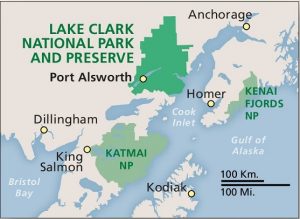 Getting There
If you plan to visit Lake Clark National Park and Preserve, you need to know how to get there. It is located about 100 miles southwest of Anchorage. Don't plan on putting an address into your GPS, because, like much of Alaska, Lake Clark National Park and Preserve is not accessible by car. There are no roads leading in or out of the park.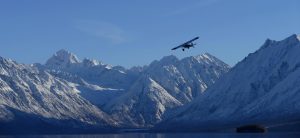 You can get there one of two ways. You can make plans to arrive by taking a boat, or you can arrive by plane. Flying is the norm. If it's a floatplane, it could land on Lake Clark.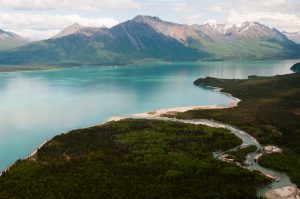 Lake Clark
Speaking of Lake Clark, it is a natural wonder that needs to be experienced in and of itself. The lake is massive, it is 40 miles long and eight miles wide. Lake Clark was named after John W. Clark. He was the first American non-native to see it. That happened in February 1891.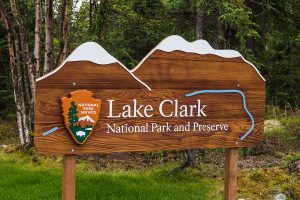 The Dena'ina People
Lake Clark National Park and Preserve is home to the native Alaskan people the Dena'ina.
They are an Alaskan Athabaskan group who have inhabited the land for thousands of years. The Dena'ina believe that everything is connected, and that the land and all who inhabit it all have spirits. They have a deep respect for the land on which they live, and they expect visitors to respect it as well. An outdoor learning camp known as Quk' Taz'un (The Sun Is Rising) teaches youth about the Dena'ina culture, history, and lifestyle.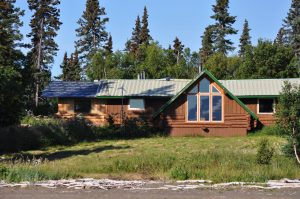 Where to Stay
Do not expect to visit Lake Clark National Park and Preserve for just a day. This is a destination that you will never forget, and you will want to stay as long as possible. It is advised that you give yourself a couple of extra days on either side of your trip, since transportation depends on the weather. There are several bed and breakfasts that are located within Lake Clark National Park and Preserve, and they have many of the comforts of home. Camping is also possible. There are some campsites located within the park, but more often visitors who want to camp choose to go primitive camping. Remember that there will be no stores or restaurants where you can purchase food. You will need to bring your own food, or live off the land. (Unless you are an experienced camper, living off the land is not recommended.) Another thing to keep in mind is that you will be camping in nature. Bear resistant coolers are recommended, and make sure that you do not leave trash or anything else behind. Take the time to read the Lake Clark National Park and Preserve Food Storage Requirements before you leave home. They can be found on the Lake Clark National Park and Preserve page of the National Park Service website.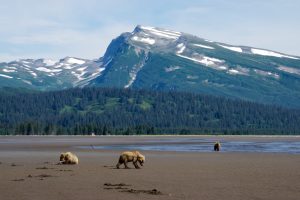 Bears
One of the most popular activities when visiting Lake Clark National Park and Preserve is bear viewing. It will be mostly brown bears that you are looking for. There are several places within the park where you will have the most luck if looking for brown bears. Often bears will be spotted in the water, since they are excellent fishers. July and August are the two peak months to spot bears, with June and September not far behind. The bears will stock up on food during the summer so that they will be able to survive the long, cold winters.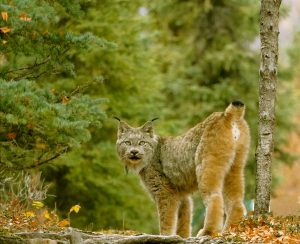 Other Wildlife
More than just brown bears can be found in Lake Clark National Park and Preserve. There are 37 species of mammals that call the area home. These include red foxes, caribou, moose, wolves, and Dall sheep. It is also a bird watcher's paradise. There are over 180 species of birds who live at Lake Clark National Park and Preserve for at least part of the year. They include gray jays, bald eagles, golden eagles, trumpeter swans, and red-throated loons. Each August there are approximately 18,000 birds at the park.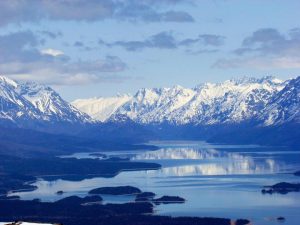 Day Hikes
For those who would love to see the park but don't want to go primitive camping, day hiking could be the solution. There are several trails, but none of them are easy. The trails range from moderate to rough as far as difficulty levels are concerned. Some of the trails are accessible only by plane.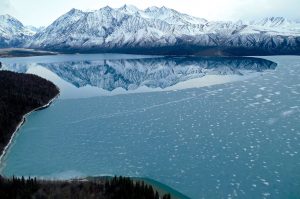 Other Activities
Lake Clark National Park and Preserve is the perfect place to visit if you love outdoor activities. Kayaking and canoeing are both popular, although you will need to make arrangements ahead of time because many planes are not large enough to carry a boat. Fishing is a common activity, the season runs from May until October. Powerboat tours on Lake Clark are a great way to see the park, although there are regulations to preserve the area. River rafting on the Tlikakila River is another possibility. Those who visit during the winter might want to consider taking a bike. It is possible to bike on the frozen Lake Clark, as long as the bike has wide tires. No matter when you visit, you are sure to be in awe of the beauty of the area. Lake Clark National Park and Preserve is home to volcanoes, glaciers, wildlife, and so much more. It is a natural wonder that you will be glad that you decided to visit.