Arkansas
Your Perfect Summertime Trip to Little Rock
11 places and activities to enjoy on your next visit to our capital city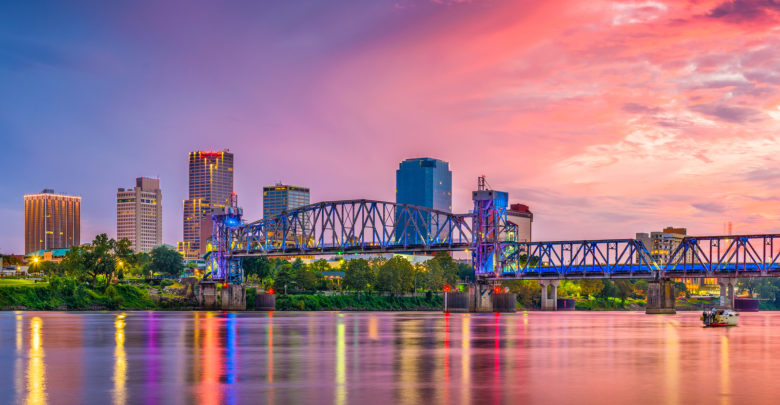 When it comes to cities in Arkansas, Little Rock is one of the best out there. This amazing little city offers tons of super fun things to see and do, making it a top tourist destination in the state. From museums to parks, there is something for everyone in Little Rock, and we're betting you can find something for everyone in your family.
Are you planning on spending some time in Little Rock this summer? Great call! You may be wondering what to do and see while you're there. Below are our top picks of things you absolutely must do in Little Rock this season.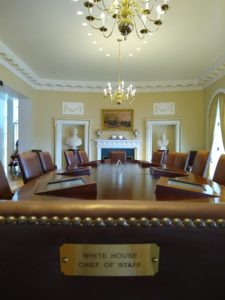 #1: William J. Clinton Library and Museum
Presidential libraries and museums are always amazingly interesting places. This is true whether or not you agree with the president in question, as most of these individuals have led some pretty fascinating lives.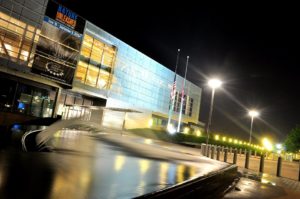 The William J. Clinton Library and Museum is no exception. The history on display is wonderful, and captures not only the White House during those years but much else about American society and culture before, during and after the Clinton presidency. We highly recommend paying this attraction a visit during your time in Little Rock.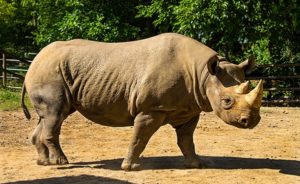 #2: Little Rock Zoo
An adorable zoo with a variety of interesting animals, the Little Rock Zoo is a great place to spend some time. We recommend arriving at opening time and spending the morning hours in this particular attraction. This will help you beat the Arkansas summer heat, as well as the crowds that tend to develop around lunchtime.
Bring some extra cash for snacks, a late-morning meal, rides, and animal feedings, and get ready to have a blast!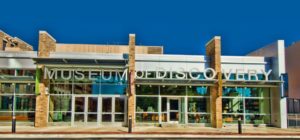 #3: Museum of Discovery
Easily one of the best science centers in the country, the Museum of Discovery consistently receives rave reviews from locals and visitors alike. Learn all about the world around you through the many hands-on exhibits and entertaining programs presented in this museum, all while having an absolutely amazing time.
Be sure to visit the Tinkering Studio to put your creativity to use and learn all about the human body in the "Amazing You" gallery.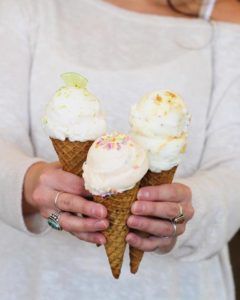 #4: Loblolly Creamery
No summer adventure is complete without ice cream. Luckily, Little Rock knows how to do ice cream right.
One of the best places to grab a cone in the city is Loblolly Creamery. This amazing little ice cream shop serves up all kinds of locally-made treats, including some seriously delicious ice cream. Stop in for a treat after one of your fun days out. You'll be glad you did!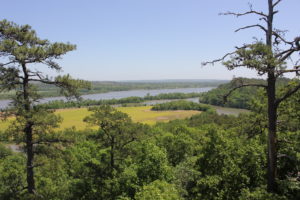 #5: Pinnacle Mountain State Park
Looking to explore the great outdoors? Surprisingly enough, there is an opportunity to do that within Little Rock city limits. Pinnacle Mountain State Park is a beautiful place that offers hiking trails, canoeing opportunities, and more. Be sure to bring a camera to capture some of the beauty here, and be prepared with a picnic lunch.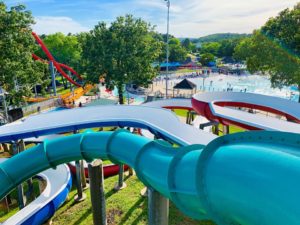 #6: Wild River Country
When it comes time to cool off, Wild River Country has got your back. This Little Rock waterpark is the perfect place to be on a scorching hot day and offers tons of amusement for all ages.
Have a blast on one of the "Thrilling 3" rides, or keep it a bit tamer in the lazy river or wave pool. Want something the family can do together? The Cyclone is a great option, as it allows up to four riders.
No matter what you do, you're sure to have fun and cool off!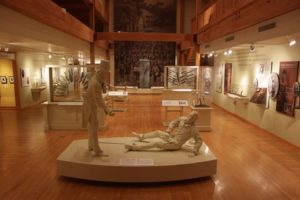 #7: Historic Arkansas Museum
Ever wonder about the history of Arkansas? If so, the Historic Arkansas Museum is where you need to go.
This museum has all kinds of galleries and exhibits focused on the history of the area, as well as an amazing living history village that takes you back in time and draws you right into the story.
This is a great place to go to experience both fun and education, and because they offer free admission on Sundays, you won't have to spend a dime to visit.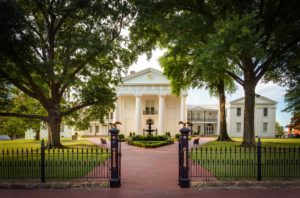 #8: Old State House Museum
Another fabulous place to learn about the history of Arkansas, the Old State House Museum offers a superb way to spend an afternoon. The museum is housed in the original state capitol building, which is something to see in and of itself. On top of that, the museum exhibits are well presented and full of fascinating information that any history lover would appreciate.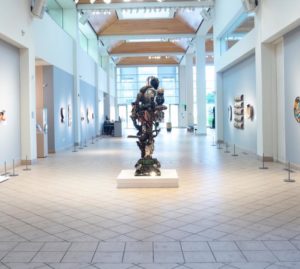 #9: Arkansas Arts Center
Art enthusiasts will love the Arkansas Art Center. This beautiful museum has a wide variety of art pieces, meaning there is something for every taste.
Visit during a special event for an extra awesome experience, or attend a class at the museum school to learn something new. Of course, you could also choose to attend a show at the Children's Theater and support young artists in the making.
#10: Big Rock Mini Golf and Fun Center
Those hoping to have some good old-fashioned fun will adore Big Rock Mini Golf and Fun Center. This amusement center is packed full of awesome things to do, making it an ideal summer vacation day trip.
Whether you prefer a round of mini-golf, a day filled with arcade games, or a drive-in their go-karts, you're sure to have a great time during your visit to this super fun local attraction.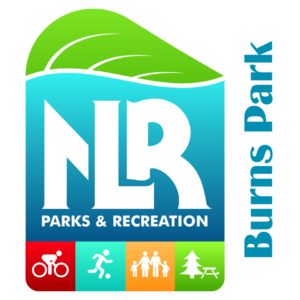 #11: Burns Park
Everyone should make a point of spending time outside during the summer, and Burns Park is a wonderful place to do just that. This is the largest urban municipal park in the state and offers all kinds of recreation opportunities.
Whether you choose to take advantage of the golf course, disc golf course, dog park, playgrounds, amusement park, or walking trails, you're sure to be thrilled with your visit to this lovely green space in Little Rock. In fact, we're quite certain a person could spend an entire day here and not get bored.
There you have it folks, a whole list of awesome things to do in Little Rock this summer. Pick and choose a few that sound most interesting to you or check off every item on the list.
Either way, you'll have a great time during your visit to this surprisingly fun little city.