Missouri
Get the Most Out of Kansas City in a Few Days                    
KC is one of the most unique major cities in the U.S.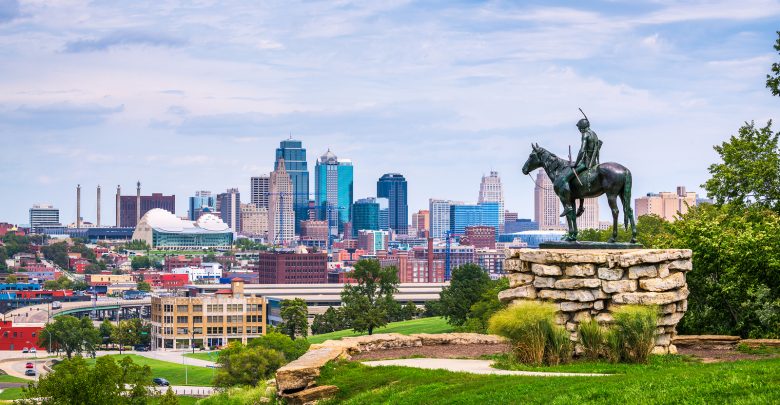 Going to Kansas City, Kansas City here I come! It's a catchy tune, but do you know what to do to really get a feel for what it has to offer? Check out some of these highlights, and you'll surely want to return for a few more days.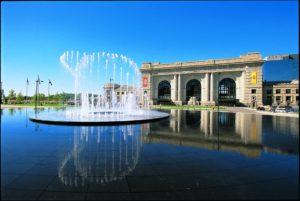 In the heyday of train travel, Union Station shuttled tens of thousands of people. After years of neglect, the people of Kansas City, Missouri, and Kansas City, Kansas, came together to resurrect the iconic building. For more than 20 years, Union Station has been a gem in the crown of Kansas City. The gorgeous architecture, Planetarium, Science City museum, the KC Rail Experience, space for exhibits from the international organizations, giant-screen movies, live theater, and fine dining makes Union Station a stop that will satisfy most anyone's tastes.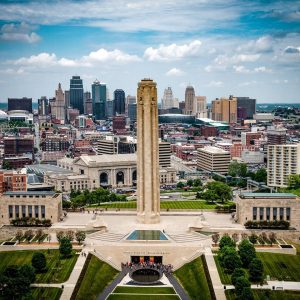 Just up the hill from Union Station, you'll see Liberty Memorial standing proud. In 1919, Kansas Citians raised $2.5 million in 10 days — which is equivalent to $35 million today — in an effort to honor those who fought in The Great War. The Memorial has evolved and it now houses many artifacts from the war and serves as a moving reminder of the sacrifices made for freedom around the world.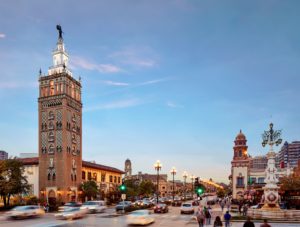 Designed in 1922 as the country's first suburban shopping district, the Country Club Plaza is a Kansas City institution. More than a shopper's paradise, what Kansas Citians call The Plaza is an open-air art gallery with magnificent fountains, sculptures, and murals for all to enjoy. You'll also enjoy the Spanish-style architecture that reflects Kansas City's sister city, Seville, Spain. If you visit during the holiday season, The Plaza lights are a must-see.

Everyone gets thirsty and you can learn something along the way, too. Check out the Boulevard Brewing Co., which has become the largest specialty brewer in the Midwest. A favorite Kansas City beer, standard tours are offered along with specialty food pairing and private tours. Check the website for up-to-date tour information.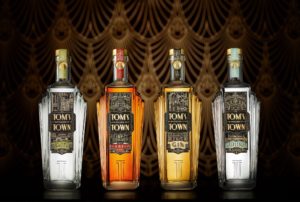 If beer isn't your thing, head over to Tom's Town Distilling Co. for premium gin, vodka or bourbon. Named after Tom Pendergast, corrupt political boss and founder of a wholesale liquor company in the 1920s. Pendergast ignored prohibition, which allowed money, jazz, and spirits to flow freely and helped Kansas City earn the title "Paris of the Plains." At Tom's Town, you can eat, drink and even take a tour.

If you're looking for something a bit offbeat, The National Museum of Toys and Miniatures may be the spot for you. Starting out as a personal collection, the museum now boasts the world's largest collection of miniatures and one of the nation's largest collections of antique toys on public display.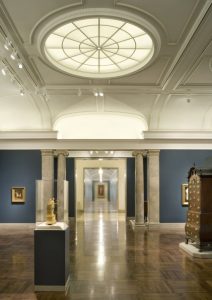 This is not the largest art museum in the nation, but it has one of the best displays covering local and international art, sculpture and artifacts. Nearby you'll find the Kemper Museum of Contemporary Art. There you'll find pieces from local artists and world-renowned artists such as Jackson Pollock, Andy Warhol, and Georgia O'Keefe.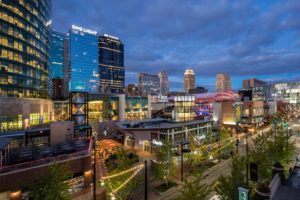 Downtown Kansas City has seen a number of positive changes in recent years. The Kansas City Power & Light District is a fun place to stay, gather, shop, eat and see live entertainment. This is a great place to use as your KC hub.
Stay for a day or stay for a week, you'll find plenty to fill your time. And, if you're looking to follow the song and head to 12th and Vine, head on over a few blocks to 18th and Vine where you'll enjoy some great jazz at the American Jazz Museum.