Kansas
In Kansas, We Love Our Ice Cream
6 amazing ice cream shops in Wichita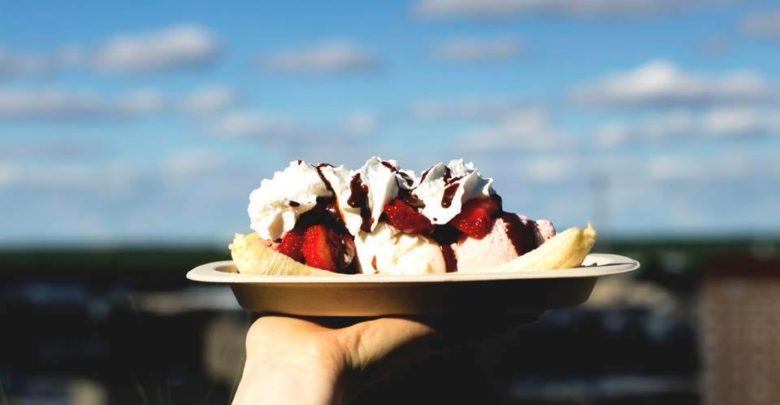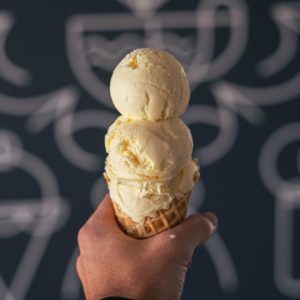 When an ice cream craving hits, it simply must be satisfied. While some might head to their freezer or the local grocery store, for true ice cream connoisseurs, the store-bought stuff just won't cut it. They know that these situations call for the rich, creamy deliciousness of a frozen treat served from a local ice cream shop.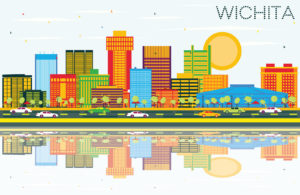 Fortunately for those visiting Wichita, KS, Finding that perfect scoop in a local shop is no problem at all. This little city in Kansas has some of the best ice cream options around, and locals and visitors alike are quick to take advantage of this fact once they find it out.
Below are 6 of our favorite ice cream joints in the Wichita area. We recommend trying them all so you can choose your favorite.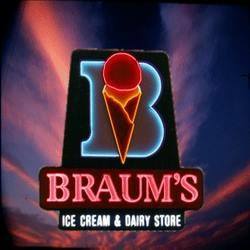 #1: Braum's Ice Cream and Burger Restaurant
A regional favorite that is beloved by all who try it, Braum's is definitely a must-experience. The delicious ice cream served up here is made using ingredients from the company's own dairy farm, and because these folks are picky about how their cows are raised and treated, you can bet this makes all the difference in the world.
Flavors include such classic favorites as chocolate, vanilla, chocolate chip cookie dough, and cookies 'n cream, as well as a rotating selection of seasonal choices that never disappoint. Order yours with a burger and some crinkle-cut fries for a complete and delicious meal you're going to love.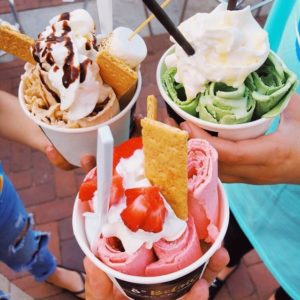 #2: 8 Below Rolled Ice Cream
Have you seen that new "rolled ice cream" concoction that's gotten so popular lately? That's what they serve up at 8 Below Rolled Ice Cream, and it is absolutely incredible.
Each serving of the stuff is made to order using the flavors and mix-ins you choose, and you can watch as they roll your ice cream into perfect, tight curls of goodness. This experience is fun and entertainment all rolled into one, and we adore it!
8 Below has a total of 3 locations and all of them are in the Wichita area, so you're never too far from this dessert shop while visiting the city.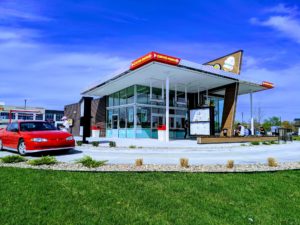 #3: Andy's Frozen Custard
Andy's Frozen Custard is another regional favorite, with locations in Kansas and the surrounding states. Though they technically don't serve up ice cream, they do serve up a mean frozen custard, and that's close enough as far as we're concerned.
This shop offers both vanilla and chocolate custard, as well as a wide variety of awesome mix-ins which can be used to create concretes and sundaes. For an extra special treat, try a Jackhammer. To make this insanely sweet dessert, the folks at Andy's take your favorite concrete creation and bump it up a notch by making a hole in the center and filling it with your favorite topping.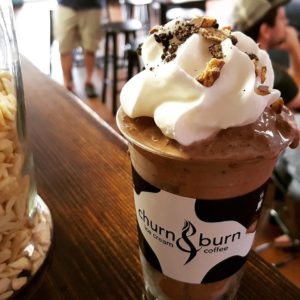 #4: Churn & Burn
Do you love coffee as much as you love ice cream? If so, you'll adore Churn & Burn. This local eatery combines the two, serving up some of the very best ice cream and coffee treats around.
The ice cream here is made fresh in the store and they even give you the option to customize your own ice cream or gelato by choosing a base and mix-ins. Pre-made flavors include cinnamon, mint, and buttered popcorn, and all are just as tasty as can be.
If you came for the combination of ice cream and coffee, you'll want to check out the "Churn & Burn" menu. This menu includes such amazing flavor combinations as the Swiss Cafe Mocha C&B and the Caramel C&B Macchiato. Anything you order from this menu is sure to perk you up thanks to the addition of espresso or cold brew coffee, and the frozen goodness will cool you off and satisfy your ice cream cravings.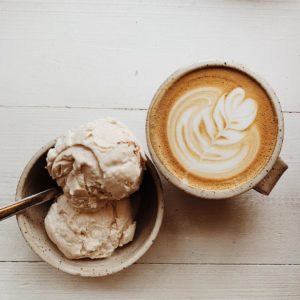 #5: Little Lion Cafe
Sometimes all you need is a simple old-fashioned ice cream cone made the right way. This is where Little Lion Cafe steps in. All of the ice cream served in this shop is made in-house using only the freshest ingredients, and it really couldn't be any better. It's simple, rich, and flavorful, and exactly the right texture.
Of course, if you want something a bit off the beaten path, they do offer that as well. Try the ice cream-topped waffles or one of the unusual seasonal flavors for a fun twist.
The cafe is located in a shipping container building, and offers a fun and friendly atmosphere in the perfect location. Best of all, this ice cream-and-coffee shop offers guests a free cup of coffee with every ice cream purchase, meaning you can get your caffeine fix while enjoying your frozen treat!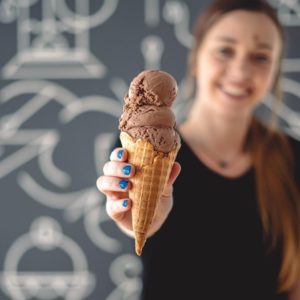 #6: Flavors Coffee and Ice Cream Bar
Yet another ice cream and coffee shop, Flavors Coffee and Ice Cream Bar is the perfect place to stop in for an afternoon pick-me-up. All of the usual coffee creations and ice cream flavors are available, as well as some more unique options.
We love the Affogato Shake, which combines espresso and ice cream, and we also appreciate the fact that they have a kid-size ice cream for those with smaller appetites.
Another thing we love about Flavors is the atmosphere. This little shop is super cute and offers comfy seating in a wonderfully welcoming atmosphere. Bring a book or a friend, and plan to stay awhile. Whether you get a scoop of ice cream or one of their local coffees or teas, you're sure to enjoy your time spent in this lovely little treat stop.
These are just a handful of all the amazing ice cream options in Wichita. Whether you pick a favorite of these and return to it time and time again, or go on to seek out more wonderful ice cream gems after giving these a try, we're sure the frozen treat lover in you is going to adore this beautiful, ice cream-filled city.