Kansas
From the Old West to Modern Science, There's a Lot to See in Wichita
7 fun places we love in the heart of our state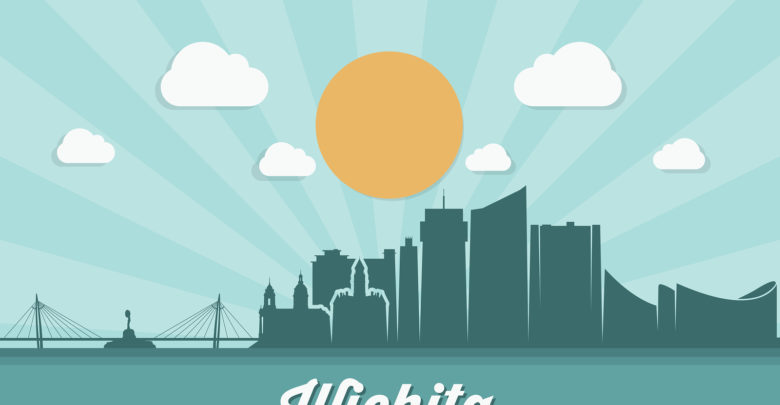 Summer is here, and that means long days full of freedom. This is especially wonderful if you're a kid, but let's face it, we all enjoy getting into the summer spirit and taking advantage of the late sunsets and warm weather.
If you're looking for ways to fully enjoy your summer days in Wichita this year, you aren't going to be disappointed. This little city offers a surprising number of awesome things to see and do, so filling a summer with fun should be no problem at all.
Check out the awesome options we've listed below.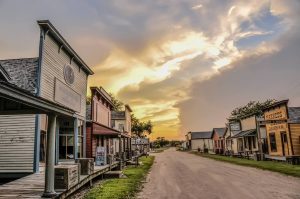 #1: Old Cowtown Museum
Ever wish you could hop in a time machine and take a trip back to the good old days? Well, while that's technically not possible yet, Old Cowtown Museum might just be the next best thing.
This super cool living history museum gives guests a chance to walk through a cowtown from the 1800s. Visitors can help print off business cards at the printing press, try a sasparilla at the saloon, and even check out "power tools" at the carpentry shop.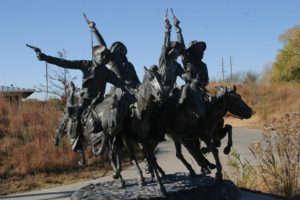 The old-style outdoor bowling lane and the funeral home are both especially interesting aspects of this awesome history museum, and the afternoon melodrama is fun to watch.
For an extra fun time, try to time your visit to coincide with one of the museum's special events. These happen fairly regularly, and are memorable for sure.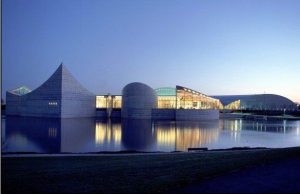 #2: Exploration Place
Young scientists will adore Exploration Place. This awesome, hands-on science museum is quite unique and offers a ton of super fun educational activities that kids (and kids at heart) will enjoy for hours on end.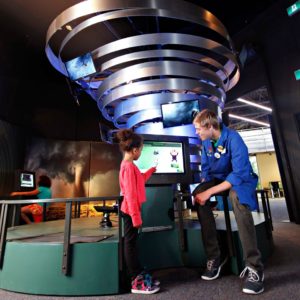 We especially love the medieval castle playground, which allows little ones to burn off some energy while learning around every corner. Additionally, the flight section has a lot of interesting things to see, as does the "Ripley's Believe It or Not!" exhibit.
Note: If you have a membership to an ASTC member museum, be sure to bring your membership card because Exploration Place will offer you free admission!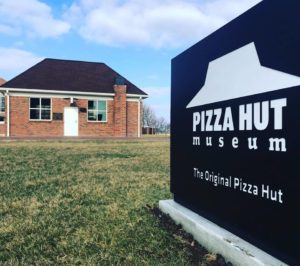 #3: The Original Pizza Hut Museum
This is a funny little attraction, but it is unique enough that it's worth a quick visit one afternoon.
The museum is set inside of the original Pizza Hut building, which is a teeny tiny space and has been moved to the campus of Wichita State University. Inside, guests will find all kinds of fun Pizza Hut memorabilia, as well as some pretty interesting facts about the business.
Best of all, this little attraction is 100% free, meaning you can kill an hour or so without spending a single dime. Why not stop by and see what you can learn about this beloved business and its humble beginnings?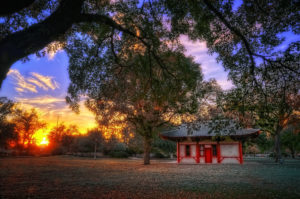 #4: Central Riverside Park
Nothing says summer quite like a lovely visit to the park. One of the best parks to visit in the area is Central Riverside Park. This park has been around since 1886, and has only gotten better with age.
Here, families can enjoy a lovely stroll along the many shaded walking paths, splash in the large and refreshing splash pad, or play on a well-maintained and super fun playground. The park is also home to a number to water birds that quite enjoy being fed peanuts as an afternoon snack.
Lastly, you will want to be sure to check out the teeny tiny zoo located on this property. It is absolutely adorable and charges no admission fee, making it a fun and inexpensive way to finish your park outing.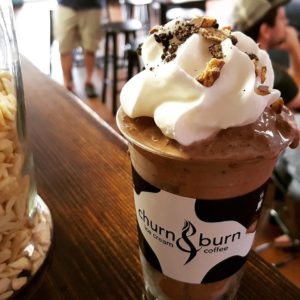 #5: Churn and Burn
Hot weather calls for ice cream, and busy summer days call for coffee. Why not kill two birds with one stone and pay Churn and Burn a visit? This local eatery is an absolutely adorable little ice cream parlor and coffee shop combo. Their espresso is wonderful and their housemade ice cream is out of this world.
To make a good thing even better, there are a wide variety of ice cream flavors available, and some flavors can even be made fresh right before your eyes using liquid nitrogen.
Can't decide between ice cream and coffee? You don't have to! Simply order your ice cream "affogato" style and it'll come out with a fresh shot of espresso right on top.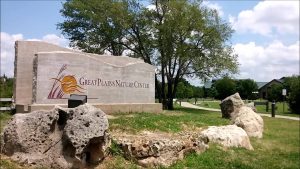 #6: Great Plains Nature Center
Want to spend some time exploring nature and enjoying the summer weather? Great Plains Nature Center is the perfect place to do just that.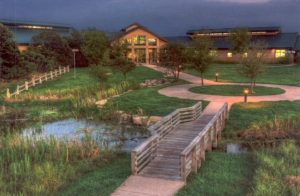 This neat little park allows guests to go on nature hikes and witness local flora and fauna in their natural habitat. Visit the indoor museum area to cool off and learn some facts about these awesome plants and animals. You may even get the chance to chat with staff and ask any and all questions you may have about the wildlife.
This is the perfect educational activity for kids and adults alike, and is extra awesome because it gets you outdoors and moving around.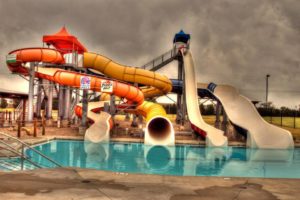 #7: Rock River Rapids Aquatic Park
Sometimes, on the hottest days of the year, you just have to find some way to cool off. This is where Rock River Rapids Aquatic Park steps in. This small yet mighty water park is an amazing place to take the kids for some water play.
The park boasts water slides, a lazy river, a lap pool, and a pool for splashing and playing. A snack bar is open during park hours for when hunger strikes, and restrooms and locker rooms are available. This park does charge admission fees, but those who plan to visit often can save by purchasing a season pass. Additionally, those who wait to visit after 5:00 pm can enter for only $5 per person.
You won't be running out of things to do and see in Wichita this summer. However, if you do manage to finish everything on this list, don't worry. Instead, start seeking out different experiences. There are all kinds of fun attractions that aren't even listed here, and we are certain you'll find several to suit your tastes!