Utah
Uniquely Utah
We Bet You Didn't Know These 7 Things About The Beehive State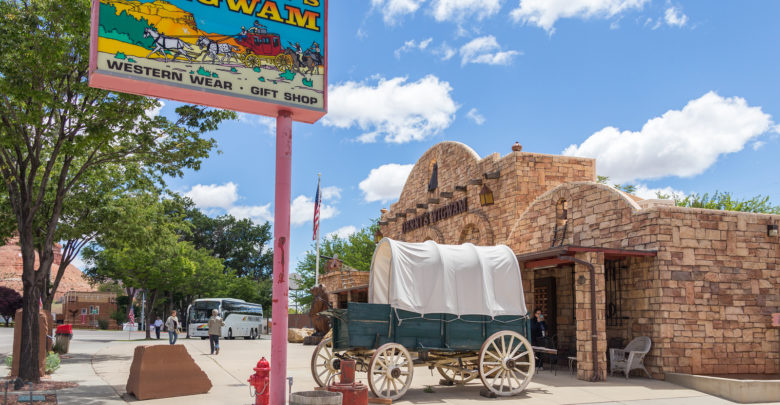 Along with Colorado, Arizona, and New Mexico, Utah is one of the "Four Corners" states, the only place in the nation where the boundaries of four states meet.  This intersection is marked by the Four Corners Monument and allows for visitors to quite literally straddle state lines or visit several states within a matter of seconds.  It is a unique and quirky experience, to say the least.  But it's probably something most people already know about Utah.  The following facts may be less widely known, though they remain uniquely Utahan.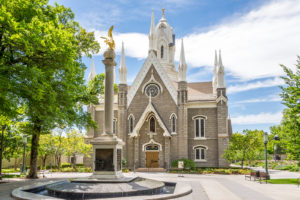 1. Seagulls Saved its Early Settlers
Back in 1847, Mormon pioneers settled into the Salt Lake Valley, where their first crops produced just enough of a return to help sustain the settlement.  The following year, the crops that had survived late spring frosts were threatened by an infestation of crickets.  These insects travel in swarms and can engulf everything in their path, including all plant material and even their own species.  Just as it seemed all hope was lost and the crops would be consumed by the crickets, seagulls began to descend upon the area and pick off the pest with great haste.  Within two weeks the infestation was eradicated and the Mormon settlement was miraculously saved. "The Miracle of the Gulls", at is has become known, is commemorated with the Seagull Monument in Salt Lake City and is the reason the California seagull has been designated the state bird of Utah.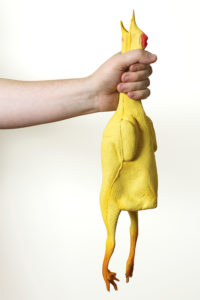 2. It's the Epicenter of Rubber Chicken Production
Loftus International, a Salt Lake City company founded in 1939, is one of the country's leading distributors of novelties items.  In addition to selling somewhere in the neighborhood of 10,000 to 20,000 rubber chickens annually, this family-owned business is also a popular outlet for magic tricks and balloons.  Its gag gifts aren't limited to rubber chickens alone, but also include such classics as the whoopee cushion, switchblade pocket comb, and Fuzzy Puss glasses (with the fake nose and bushy eyebrows).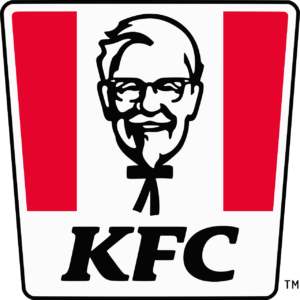 3. It Was Home of the First-Ever KFC
Harland Sanders, who was bestowed with the honorary title of "Colonel" by Kentucky Governor Ruby Laffoon, is best known as the iconic mastermind behind Kentucky Fried Chicken – one of the country's oldest and most successful fast-food chains.  But ironically the first KFC restaurant was actually located in Salt Lake City.  Born out of a friendship between Colonel Sanders and fellow restauranteur Pete Harman, the inaugural franchise added the fried chicken recipe featuring a special blend of 11 herbs and spices to its menu in 1952 and was an instant success.  It was Harman who had the imagination and foresight to trademark the phrase "It's Finger-Lickin' Good"—which would later become the company's well-known and spot-on slogan – while his sign painter, Don Anderson, dubbed the delicious comfort food "Kentucky Fried Chicken".  The original restaurant was rebuilt on the same site in 2004, along with a museum, and features a bronze statue of Colonel Sanders and Pete Harman that greets customers as they enter the world's first KFC.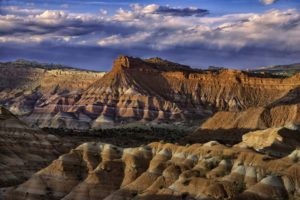 4. Many Classic Westerns Filmed Here
Kanab, Utah – which is located in Kane County – has often been referred to as "Little Hollywood" thanks to its prominent place in history as the filming location for several beloved television shows and classic movies.  While big-screen fare such as Arabian Nights and 1968's Planet of the Apes were filmed on location in Kanab, it is perhaps best known for the many westerns that have utilized this location as their backdrop.  Small screen stalwarts such as The Lone Ranger, Stagecoach, and Gunsmoke (one of the longest-running programs in television history with its 635 episodes) were all shot in Kane County, along with cinema classics including El Dorado and Clint Eastwood's The Outlaw Josey Wales.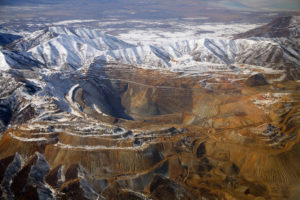 5. It's Home to One of the Largest Man-Made Pits on Earth
Bingham Canyon Mine, also known as the Kennecott Copper Mine, has been excavating ore from the area since 1906.  Over that time span, it has produced more than 19 million tons of copper, which is believed to be more than any other mine in history.  The resulting pit now covers nearly 2000 acres and has reached over a half-mile in depth and two-and-a-half miles in width, making it quite possibly the largest man-made hole in the world.  An epic landslide, in which more than 160 tons of earth slid down into the pit, occurred in 2013, necessitating the removal of 6 million tons of waste rock before mining activities could resume.  The process was completed 7 months ahead of schedule.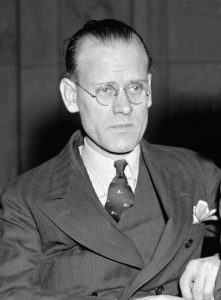 6. Television and the Frisbee Were Born in Utah
Actually, the inventors of television and the Frisbee were born in Utah.  The first successful demonstration of an electronic television actually occurred in San Francisco, while the Frisbee was conceived further down the California coast in Los Angeles.  However, both Philo T. Farnsworth and Walter Fredrick Morrison were native sons of Utah.  Born in Beaver, Utah, it wasn't until his family relocated to Idaho that Farnsworth began exploring how to turn his idea for an electronic television set into a reality, though he would later return to the Beehive State to further his education at Brigham Young University.  Morrison, meanwhile, was from Richfield, Utah, and later moved to Los Angeles, where he conjured up the idea for the Frisbee while tossing a popcorn lid back and forth to his girlfriend on the beach one day.  The popcorn lid evolved into a cake pan, which inspired the design for the plastic flying disc.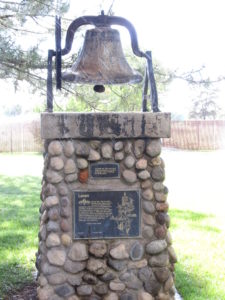 7. There's a Town Named after the Bellybutton
Levan, Utah is located in the center of the state, leading many to believe its name was derived from spelling "navel" backwards.  There are those who would argue, instead, the name's origins can be traced to indigenous languages, or possibly French or Latin.  Though at just under a square mile and with an estimated population of less than 1000, there's little reason to question the area's lone claim to fame as the bellybutton of this southwestern state.