Arizona
Grab Some Sleep at These Unique Arizona Hotels and Motels
The Grand Canyon State is home to weird, wacky, and quirky roadside inns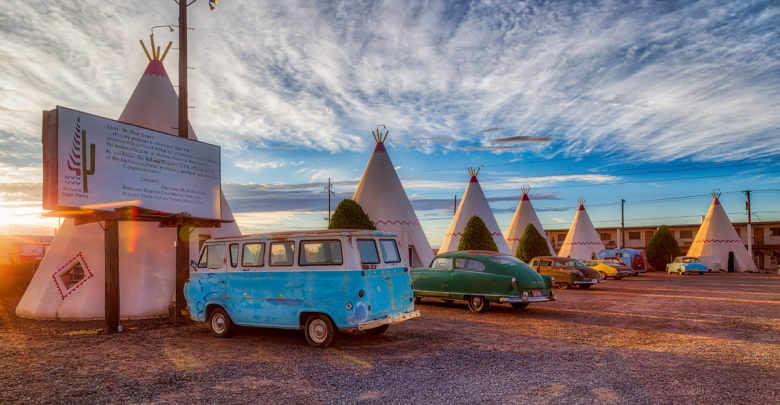 Are you tired of those standard, cookie-cutter motel rooms? In Arizona, you can spend the night in everything from a train caboose to an underground cave. The Copper State has plenty of roadside motels to add to your next trip's itinerary. Here are some of the can't-miss motels in Arizona.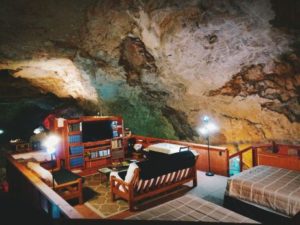 Grand Canyon Caverns Cave Room – Peach Springs
The darkest and deepest hotel room is located in Peach Springs. Discovered in 1927, the Grand Canyon Caverns have been a major tourist attraction in the area. When you book the Cave Room, you will descend 220 feet below the surface. The chamber is 200 feet by 400 feet with a 70-foot ceiling. Once you check-in, you can settle into your suite with a bed, bathroom, and television (unfortunately, no cable or broadcast channels). Don't worry about animals in the cave. At this depth, you and your party are the only living creatures in the caverns. It can be surreal spending a night in a place with no sounds, but many visitors return to spend a night in this unique location. Throughout the day, tours travel in the cave and will walk past your suite. Once the last group leaves for the night, you are free to explore on your own in the dark. However, you will want to stick to the trails, so you don't get lost. For a break for those chain motels, there is no better way to spend a night than in your own personal cave for a night.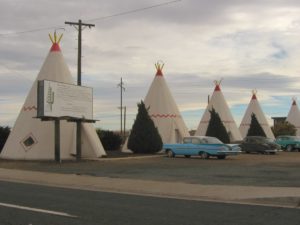 Wigwam Motel – Holbrook
A half-century ago, Route 66 was a popular way to travel across America. Many motels and roadside inns needed creative ways to attract patrons. One of these motels was the Wigwam Motel. Their signs dotted the highway with the slogan, "Come Sleep in a Wigwam!" Today, you can still sleep in the Wigwam Motel. When you book your room, you will get your very own wigwam for the night. There is plenty of space for a bed, a bathroom, and a television. Each wigwam features air conditioning, so you don't have to worry about the Arizonian heat. When you are on-site, make sure to check out the collection of petrified wood that is on display in the lobby. If you want to see more of the unique wood, you need to take a trip to the Petrified Forest National Park as it is only 19 miles away from the motel.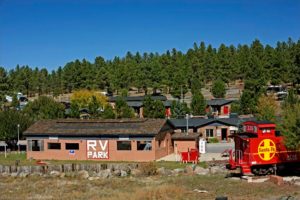 Canyon Motel and RV Park – Williams
Many people find train travel a relaxing way to travel across the country, but how would you like to sleep in a train caboose? This Williams motel features three Pullman cars from the 1950s that have been renovated into suites (one railcar and two cabooses). You can relieve the comforts of the long-lost days of train travel and see all the details of these retired train cars. These caboose suites are equipped with the latest technology, including HDTVs and Wi-Fi access. If you are up for a little ghost hunting, you might want to book Caboose No. 2. Local legend says that the ghost of a conductor waves a lantern at night, and you may experience flickering lights and unexpected noises in the room.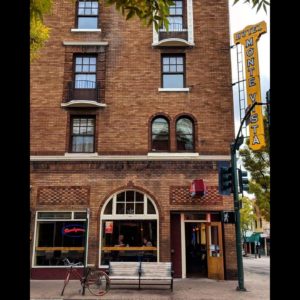 Hotel Monte Vista – Flagstaff
Looking for another spooky location? You might want to book a room at the Hotel Monte Vista. This hotel is said to be haunted by everyone from a baby to a bellboy. Room 305 is the most haunted in the room in the hotel. Many visitors have reported a ghostly woman sitting in the rocking chair and looking out the window. Guests have witnessed everything from phantom knocks in the closet to the chairs moving in the room. If you are looking for another type of spirit, you can always head down to the cocktail lounge. Back in the days of Prohibition, the hotel ran a thriving bootlegging business in the city. In any case, you can spend a relaxing night in this hotel listed on the National Register of Historic Places.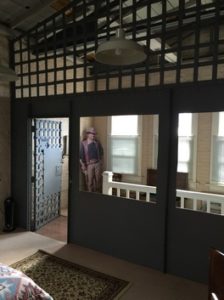 OK Street Jail Inn – Bisbee
Jails are usually not the ideal place to spend the night. In Bisbee, the OK Street Jail Inn wants to change that opinion. This former jail has been converted into an inn, and much of the original structure remains in place, including the jail bars and iron doors. You can book a room and get your very own bed, cable TV, and kitchen space. At the nearby Silver King Hotel, make sure to grab a drink at Arizona's smallest bar. It features only four stools and a tiny bar, and it can only accommodate six people at a time. While you are in town, make sure to explore the rest of Bisbee. This small town was once the heart of copper mining in the state, and you can still see the well-preserved buildings in the area. For those that can't secure a room at the OK Street Inn, you might want to consider booking at the Copper Queen down the street. It is also a historic location, and it is the oldest operating hotel in the town.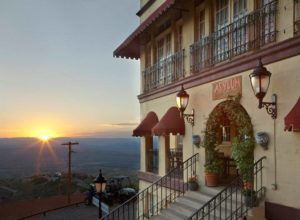 Jerome Grand Hotel – Jerome
This 1926 Spanish Mission-style building didn't start out as a relaxing hotel. In the early 1920s, it was called the United Verde Hospital where around 9,000 people died. But don't let that deter you from spending the night. The building was abandoned for many years until 1996 when the new owners decided to renovate it and open a hotel.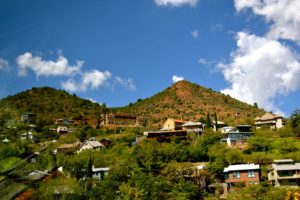 Today, you can book a room with satellite TV with either a balcony or a sun porch, and there are even 2-bedroom suites available. If you are feeling a bit hungry, you can always enjoy a meal at the hotel restaurant called the Asylum with its menu of American and Southwestern regional fare.
Arizona does not lack any unique places to spend the night. Whether you are up for a nostalgic wigwam or a renovated jail cell, you can find a spot to lay your head down for the evening in the Grand Canyon State.