New Jersey
You'll Love These Wineries in New Jersey
A tour of our favorite vineyards, tours, and tastings in the Garden State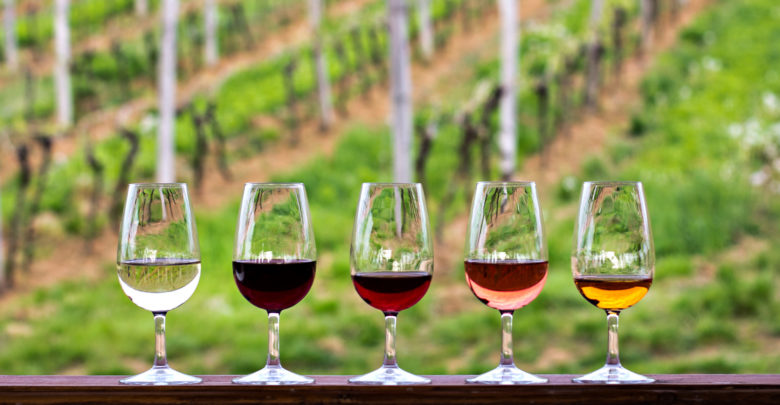 When most travelers think of the state of New Jersey, they might conjure up images of the sandy beaches of the Jersey Shore, urban areas such as Jersey City or Hoboken, or natural wonders such as the Palisades and other parks. While these are all amazing destinations to enjoy while in New Jersey, those traveling in the state can also check out some amazing wineries that each feature unique flavors and creations that celebrate the art of winemaking as well as the local flavors.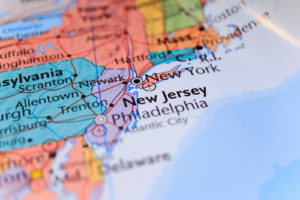 Scattered throughout New Jersey, these wineries each offer opportunities to visit tasting rooms, enjoy tours, and relax with some amazing different types of wines. Here are some fantastic wineries that travelers should plan on enjoying while spending time in the great state of New Jersey.
Melovino Meadery
The town of Vauxhill, New Jersey is home to the state's first meadery which focuses on handcrafting seasonal and experimental med offerings throughout each season of the year. Melovino Meadery is run by meadmaker Sergio Moutela who grew up helping his grandfather create and bottle different types of wines as a child. Moutela took his wine making experiences as a child and began to experiment with mead as he grew into an adult, resulting in the wonderful Melovino Meadery that visitors can enjoy today.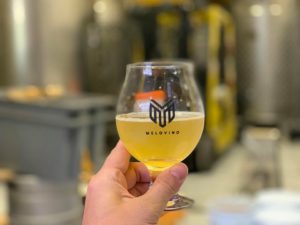 The meadery offers up free tours on the hour every Saturday and Sunday and also welcomes visitors to relax in the tasting room where they can sample four featured meads and even create flights. Featuring many different meads that have won awards over the years, some options available for purchase at Melovino Meadery include Boku, Essence, Hot for Teacher, Midnight Jack, Murder of Crows, Nice as Pie, and Teacher's Pet.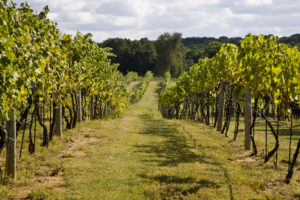 4JG's Vineyard
Colts Neck, New Jersey is home to a family-owned and operated farm and vineyard that got its start in 2002. 4JG's Vineyard is named after the four founding members of the Giunco family who has been farming in Monmouth Country for over sixty years before founding 4JG's Orchard & Vineyards in 1999 and began producing wine in 2002. Featuring produce and flavors grown right there on the farm, the vineyard offers up unique tastes that highlight the local flavors of New Jersey.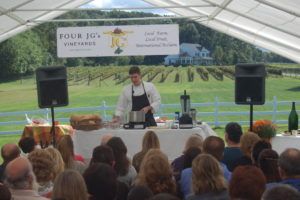 Visitors who stop at 4JG's Winery can enjoy the tasting room and special events throughout the seasons including the Wine and Watermelon Summertime Fest and a Pre-Harvest Walk through the Vineyard. Those who visit the tasting room can sip and purchase wines including the Monmouth Blush 2017, Cabernet Franc 2014, Patriot, Celebration Chardonnay 2015, Bog Brook Red, Angel Tooth 2016, ad Cayuga White 2015.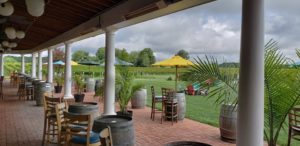 Working Dog Winery
Another wonderful winery that travelers should visit in New Jersey began after a group of friends decided to try their hand at creating wine one fateful afternoon in 2001. Working Dog Winery can be found in Mercer County, New Jersey and began with three acres of Cabernet Franc and Chardonnay that has steadily grown throughout the years.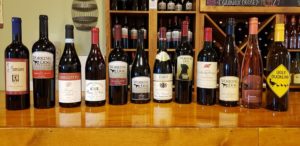 The winery is home to a wonderful tasting room that hosts events throughout the year including live music each Saturday night and featured food trucks with various types of cuisine. There are also outdoor grounds that visitors can explore to an extent when the weather permits, allowing for an extra relaxing vibe while enjoying the location's wines. Those who do visit Working Dog Winery can indulge in tasting or purchasing popular wines including Merlot, Chambourcin, Cabernet Franc, Syrah, Pinot Grigio, Traminette, Chardonnay, Viognier, Blueberry, and Ugly Duckling.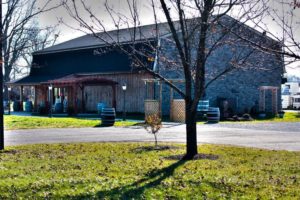 Cream Ridge Winery
Cream Ridge, New Jersey is home to the Cream Ridge Winery which was founded in 1998 by Tom and Joan Amabile and eventually taken over by managers Tim and Jackie Schilitzer. Spanning over fourteen acres, Cream Ridge Winery prides itself on creating locally based wines and flavors that are hand-crafted and small-batch. Visitors to the winery can stop by the tasting room which offers the opportunity to sample wines that are in current production as well as the chance to purchase a wine glass featuring the location's name.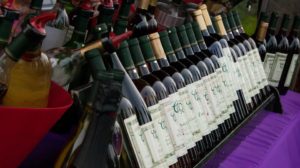 In addition to tastings, Cream Ridge Winery hosts special events such as Sangria Sunday which often feature specials on certain wines and the opportunity to picnic outside on the beautiful property. Some current offerings at Cream Ridge Winery include Dry Riesling, Aurelios Rose, Eastern White, Catawba, Jersey Berry, Merlot, Barbera, Blue Mooney, Petite Sirah, Cabernet Franc, Good Time Apple Wine, Cranberry Wine, and Harvest Sangria.
Hopewell Valley Vineyards
Violetta and Sergo Neri own and operate a winery in New Jersey that combines old-world roots from Italy and Greece with modern techniques and facilities in the Northeast. Hopewell Valley Vineyards aims to create a welcoming and relaxing location where visitors can come enjoy world-class wines in a beautiful setting. With over twenty acres dedicated to viticulture, the vineyard grows grapes using the unique heavy soils and clay from the Sourland Mountains and nearby Delaware Valley. Hopewell Valley Vineyards is a wonderful location to visit as they are constantly hosting tastings and events such as karaoke nights, goat yoga, sangria making classes, live music, and more. Featuring many award winners, the wine offerings at Hopewell Valley Vineyards include Chardonnay, Stony Brook Blush, White Merlot, Pinot Grigio, Merlot, Barbera, Cabernet Sauvignon, Porto Rosso, Dolce Vita, and Porto Bianco.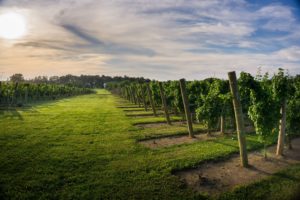 Beneduce Vineyards
Dedicated to a simplistic approach to winemaking that focuses on bringing out the best in every batch of fruit, Beneduce Vineyards is a wonderful location to visit in New Jersey. The vineyard uses innovative techniques to increase their quality, but also prides itself on completing each part of the process by hand to maintain sustainability. The tasting room is open each week from Wednesday through Sunday and offers a guided tour through current releases for five dollars a person or a more indulgent experience for fifteen dollars which includes artisan cheese and cured meats. Those who visit Beneduce Vineyards to enjoy the tasting room or special events such as live music can indulge in current offerings including Three Windows White, Shotgun Red, Row's End, Pinot Noir, Cabernet Sauvignon Malbec, Chardonnay, and Dry Riesling.