New Hampshire
Grapes, Bottles, and Great Venues in New Hampshire
A tour of the best wineries in the state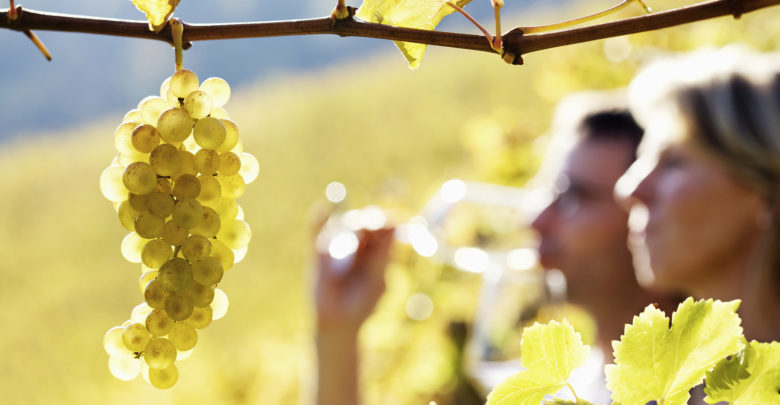 New England is one of the most picturesque travel destinations in all of the United States and many travelers love to spend time in the region enjoying the natural wonders and more. New Hampshire, in particular, is home to some of the most stunning natural beauty in the region including Mount Washington, White Mountain National Forest, and Lake Winnipesaukee making it a wonderful place to visit at any point in the year.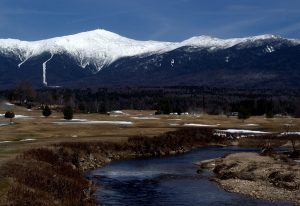 In addition to the natural beauty and outdoor adventures that travelers can enjoy, New Hampshire is also home to some amazing wineries that focus on creating unique and delicious wines that highlight the flavors of the region. No matter where a person travels in the state, they are sure to find a perfect wine thanks to some amazing locations that celebrate the art of vino. Here are some of the best wineries to stop by and enjoy while spending time in the beautiful state of New Hampshire.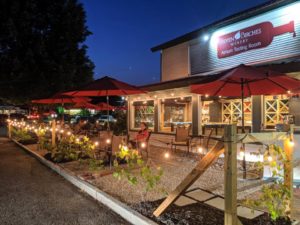 Seven Birches Winery
The town of Lincoln, New Hampshire is home to the impressive Riverwalk Resort at Loon Mountain where visitors can enjoy all sorts of activities and adventures suited for both families and adults. The resort is also home to the wonderful Seven Birches Winery which combines European grapes with locally sourced fruits to create unique flavors and sips. The winery originally began at Windy Hill Orchard in North Haverhill, New Hampshire in 2010 and has continued to expand over the years creating blends featuring crops from the location including blueberries, apples, and pumpkins.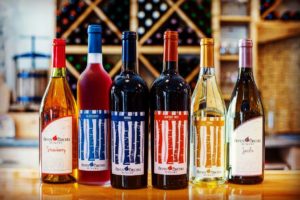 Seven Birches Winery features a tasting room that visitors can enjoy that offers up small bites in addition to special events such as a weekly Meet the Winemakers Winery Tour. Those who visit Seven Birches Winery can sample and purchase wines including the 2018 Karma, 2017 Apple Wine, 2017 Angel Rose, 2017 Pinot Noir, 2018 Peach Alto, 2018 Solstice White, and 2017 Tempranillo.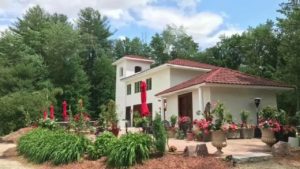 Fulchino Vineyard
One vineyard in Hollis, New Hampshire has a long history that began with a simple joy of watching a grandfather craft exceptional sips. Fulchino Vineyard is currently owned and operated by Al and Susan Fulchino, but began with Angelo Fulchino, the pair's great great grandfather.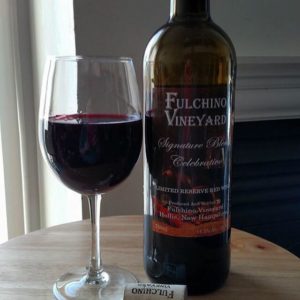 Passed down through the generations, the winery has focused on creating exceptional flavors through control of every aspect of the process right down to constructing the vineyard's buildings themselves. The grounds at Fulchino Vineyard are spectacular to explore as they are covered in beautiful flowers, plants, and trees and even offer specific growing services for customers. Those who explore the grounds can also stop in at the tasting room and enjoy sampling the delicious wines that the vineyard produces in addition to small bites such as cheeses and meats. Some options for purchase from Fulchino Vineyards include the Barbera, Avellino, Cabernet Sauvignon, Biancco, La Dolce Vita, and Zinfandel.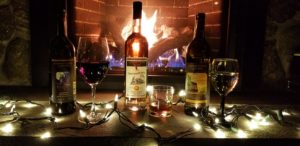 Haunting Whisper Vineyards & Spirits
Another amazing winery to visit while spending time in the state of New Hampshire can be found in Danbury and is run by a biochemist who aims to produce amazing tastes. Haunting Whisper Vineyards & Spirits began production in 2005 and officially began selling to the public in 2009 and prides itself on creating wines that celebrate the flavors and splendors of New Hampshire. Winemaker Erin Wiswall has a Ph.D. in the study of Enology and Viticulture and imagines delicious wines that are made and sold on the beautiful vineyard. Spanning seventy-five acres, Haunting Whisper Vineyards & Spirits features beautiful grounds to explore and appreciate while sipping on a range of wines as well as spirits including rum and brandy. Those who visit the vineyard can enjoy tasting or purchasing options such as the Winnipesaukee White, Cab Sauvignon, Cranberry Dessert Wine, Edelweiss, Vignoles, DeChaunac, and MT Washington Red.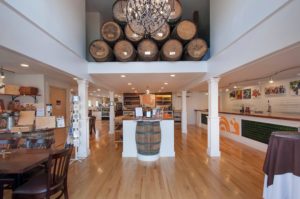 Hermit Woods Winery & Deli
One winery in New Hampshire shares a name with a local figure who has both a rich and interesting history. Hermit Woods Winery & Deli is named after Joseph Plummer, the hermit of Meredith Woods who was an inventor, hard worker, and rather peculiar man who inhabited several acres of woods in the town of Meredith.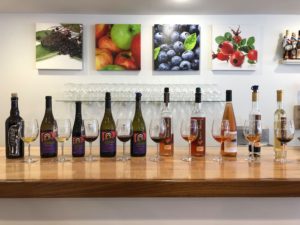 The winery is run by partners Bob Manley, Ken Hardcastle, and Chuck Lawrence who together focus on smaller scale wines created in the traditional French style using locally grown fruit. The large tasting room welcomes visitors in seven days a week and features a spacious area where wine can be both sampled and purchased. Some of the current offerings from Hermit Woods Winery & Deli that are available for purchase include the 2016 Petit Blue Reserve, 2016 Heirloom Crabapple, 2016 Winnipesaukee Rose, 2016 Strawberry Rhubarb, Hermit's Hard Blueberry Apple Cider, 2015 Kiwi Berry Wine, and 2015 Sap Mead.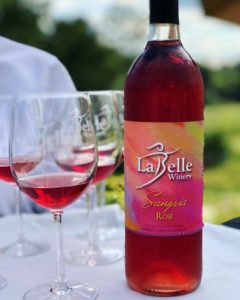 LeBelle Winery
One of the most popular wineries in New Hampshire features two different tasting rooms in the towns of Amherst and Portsmouth. LeBelle Winery focuses on natural winemaking with an attention to detail and highlighting local flavors and grapes. With heavy community involvement, especially on harvesting days, LaBelle Winery brings locals and visitors alike into the process of winemaking to make it both meaningful and delicious. Wine tastings are offered each and every day at both locations and visitors can browse bottles as well as kitchen and cooking products including jelly, olive oils, sea salts, and more. Some popular bottles currently being offered at LaBelle Winery include the Amherst Vineyard White, Dry Apple, Dry Riesling, Chardonnay, Malbec, Red Alchemy, and Americus.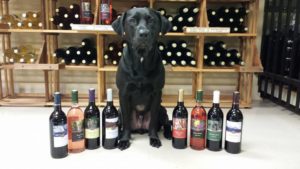 White Mountain Winery
North Conway, New Hampshire is a popular town located near Mount Washington that welcomes visitors to browse shops with locally made products. White Mountain Winery is situated in the heart of North Conway and is run by a welcoming family and their three dogs who are waiting to greet visitors every day. With a fast expansion and growing popularity over several years, the location has had to expand several times and offers an array of wines suitable for those who have beginner's palates as well as experienced wine tasters. Some current offerings being sold at White Mountain Winery include Moosepulciano, Sauvignon Blanc with Pineapple, Chocolate Cherry, Amarone, Maple Ice Wine, Australian Chardonnay, and Malbec.