Maryland
These Old Churches in Maryland Are Beautiful and Inspiring
You'll love these iconic churches across our state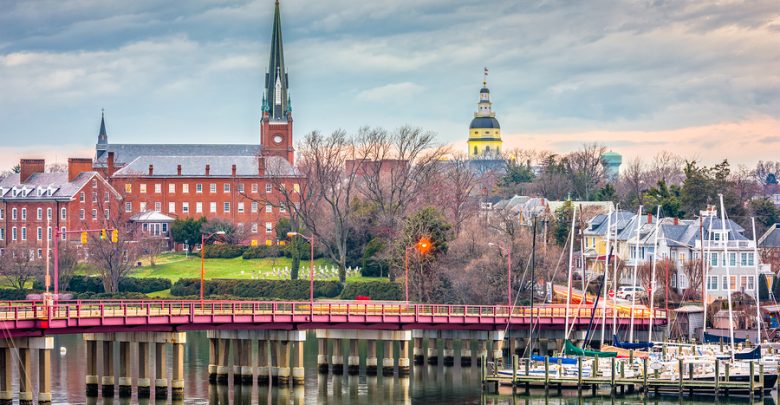 From tiny, rural chapels full of history to massive, gorgeous basilicas that have become architectural icons, old churches have the power to amaze and charm us, regardless of our faith or lack thereof.  Some of the oldest structures in the state of Maryland were designed for worship, and it's astonishing that hundreds of years later, many are still open to parishioners and visitors.  Here are seven old churches in Maryland that are sure to inspire you, whether you live in the state or are passing through.  Why not pay them a visit?
Mount Vernon Place United Methodist Church
Despite what you may suspect, you won't find this neo-Gothic stunner, completed in 1872, somewhere in Europe – you only need to travel to Baltimore.  Six different types of stone were used in the construction of Mount Vernon Place United Methodist Church, lending the building its beautiful, multi-hued appearance.  If you're a sucker for pointed arches, stained glass, and towering spires (and who isn't?), you'll want to check this church out!  Inside, don't miss the hand-carved walnut pews and the state-of-the-art organ.  History buffs, take note: there was once a mansion on this same spot where Elizabeth Phoebe Key lived; her father, Francis Scott Key, wrote The Star-Spangled Banner, and he died on this site.  You can see a plaque dedicated to him on the church wall.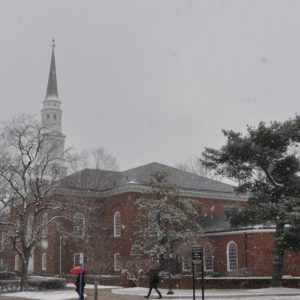 Memorial Chapel
Though not nearly as old as the other churches on this list, Memorial Chapel in College Park is a must-see both for its charming façade, and its important role in honoring history.  You'll find it at the University of Maryland, where the chapel's steeple is the highest point on campus.  It was built in 1946 after students petitioned successfully to have a place of worship on campus where individuals of different faiths could come together.  Memorial Chapel was also built to honor those who lost their lives serving in the US Armed Forces, as well as veterans of World War I and II (and later, the Vietnam War).  With its white columns and spire, and handsome red brick, this picturesque little chapel welcomes nearly 100,000 visitors yearly – and the carillon continues to chime daily.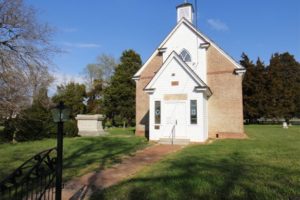 St. Ignatius Roman Catholic Church
You'd be hard-pressed to find an older church in the area than St. Ignatius Roman Catholic Church in St. Inigoes.  Built from 1785-87, St. Ignatius was built following the Constitution, which enshrined religious freedom for all.  This tiny gem of a church contains an astonishing amount of history, including artifacts from the ships (The Ark and The Dove) that brought some of the first settlers to Maryland back in the 1600s.  In the graveyard beside the church rest dozens of Jesuit priests.  Amazingly, only minor updates and changes have been made to the church over the years.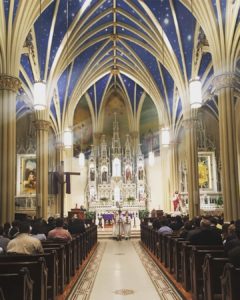 St. Mary's Parish
You can see the spire of Saint Mary's Church (or, as it's also known as – though not by locals – the Church of the Immaculate Conception of the Blessed Virgin Mary) clear across Annapolis.  In fact, you could even call this neo-Gothic, red-bricked building iconic.  The church and attached seminary, which date from the mid-1800s, are impressive enough on the outside, but the interior is what most visitors rave about.  The moment you step inside, you'll feel transported.  The vaulted ceiling is painted to resemble a sky full of stars, punctuated by contrasting beams and glowing lanterns.  If you can tear your eyes away from the ceiling, make sure you check out the altar, made completely of carved and painted wood back in 1860.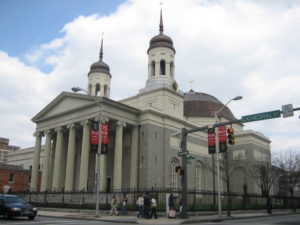 Baltimore Basilica
This imposing structure was the first Catholic cathedral built in the United States, and if you haven't visited yet, you really, really should!  The Baltimore Basilica was built over a span of years (1806-1863), and if you're thinking it reminds you of the US Capitol building, there's a reason for that; it was designed by the country's very first professionally trained architect, Benjamin Henry Latrobe, who also just happened to be the architect for the US Capitol.  Built in the neo-classical style, the building features Greek columns and an impressive dome featuring a series of skylights.  The interior is refreshingly light and airy, and houses several works of art.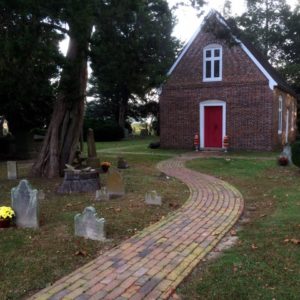 Old Trinity Church
Charming and quiet, Old Trinity Church has been an important spot for worshippers for hundreds of years.  It's a small colonial structure built by English settlers, and it's been impeccably restored; the original floor tiles were recovered under the newer floor and reinstalled, and other features inside the church were meticulously created by hand to match the style used in the 17th century.  Old Trinity Church's cemetery is like a walk through history, and contains graves for everyday parishioners, several bishops, a governor and his family, and veterans of all wars America has been involved in.  The church has an active congregation, and is open for tours by appointment.

Christ Church
Christ Episcopal Church in St. Michael's dates back to 1878, and is the most recent of several churches to have occupied the spot over the past several centuries.  This is a church that's just brimming with character!  Its neo-Gothic style contains plenty of Victorian details: the sloping slate roof is beautifully patterned, the stonework is rustic, and the pretty arched windows are framed in red brick.  Inside, you can marvel at the wooden framework in the roof, and admire the stained-glass windows and the simple, ethereal atmosphere.