Illinois
The Sweet Home of Pizza
Take a tour of the Second City's best thin-crust and deep-dish pies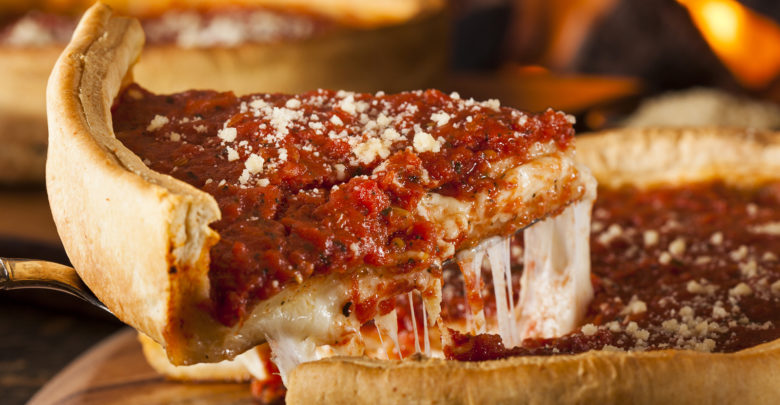 Chicago is often called the home of the best pizza in the country. You may think that the Second City is all about the deep-dish variety, but you can find a diverse style of pizzas throughout Chicago and the suburbs. Whether you want a deep-dish, stuffed, or cracker-thin pie, you can find the right crust to satisfy your taste buds. Here is a breakdown of the best pizzas (by crust-style) in the Chicagoland area.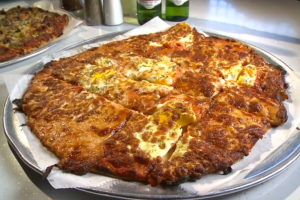 Thin-Crust Pizzas: Auburn's Vito & Nick's
This South Side classic has been the gold standard since 1932. When you walk inside the restaurant, you will instantly feel like you have stepped into a time machine. There is shag carpeting on the walls and Old Style beer on tap.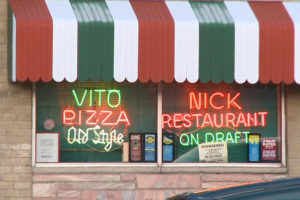 This pizza institution still does things the old school way with cash-only and zero delivery services. Vito & Nick's source their cheese from Joliet's Mancuso, and they include the staple of South Side pizzas – fennel in the sausage. Despite the neighborhood changes, families still make this spot a destination for thin crust pizza. This no-frills pizza place is the best spot in the Windy City to grab a slice of sausage, cheese, or pepperoni pizza.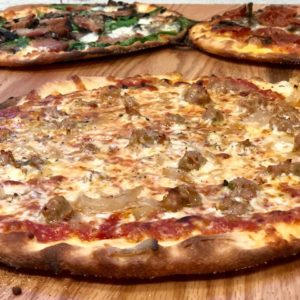 Wicker Park: Piece Brewery and Pizzeria
Want to dive into a slice that is loved by rock stars and TV personalities? You need to head over to Piece Brewery and Pizzeria, which is owned by Cheap Trick's Rick Nielsen. This pizza is the little-known New Haven-style with mozzarella and red tomato sauce. Piece is a favorite spot for Dave Grohl and the Foo Fighters whenever they perform in town.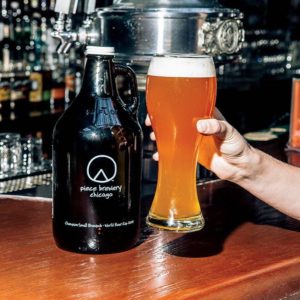 If you're still not convinced, Anthony Bourdain was a fan of their slices.  Make sure to enjoy your pizza with one of the craft beers on tap.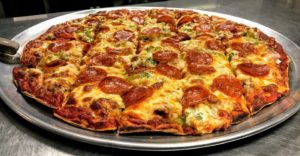 Lincoln Park: Pat's Pizza
Give two thumbs up at this Gold Coast classic. This family-owned pizza spot has been serving up thin-crust pizza since the 1950s. It has become a Chicago institution, and even the late Roger Ebert was a fan of this place.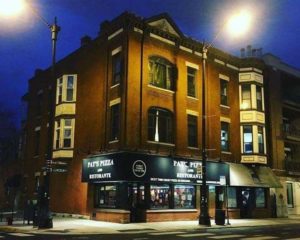 If you are planning on taking a pizza tour of the city, this is another must-stop on your list. Pat's is well-known for their housemade sausage and cracker-thin crust. For those wanting to eat like a local, order Pat's Special with sausage, mushrooms, onions, and green peppers.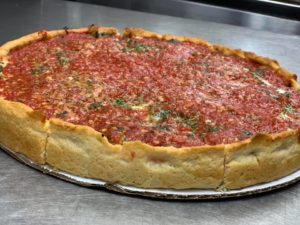 South Barrington: Georgio's Chicago Pizzeria & Pub
Some of the best pizza places are not in the city of Chicago. You can find one of the best thin-crust pizzas in the suburb of South Barrington. This location has taken home the Northwest Herald Readers' Choice Awards for Best Pizza every year since 2007.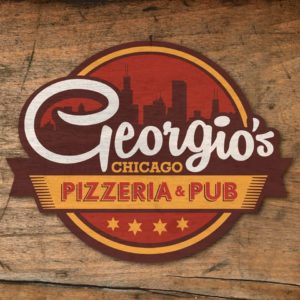 They have specialty pizzas from a "white" pizza to the Pesto Margherita. You can order these specialties in either thin-crust or deep-dish. If you are a meat lover, you will want to try the Second City pizza with a large helping of sausage, meatballs, pepperoni, bacon, and ham topped on your pie.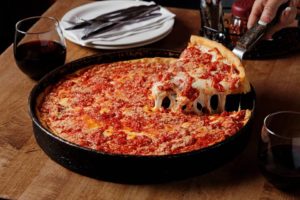 Deep-Dish Pizzas: River North's Lou Malnati's
The undisputed king of the deep-dish pizza is Lou Malnati's. The River North restaurant is the primary location for this pizza heaven, but you can find 49 locations throughout the Chicago suburbs.  Melty cheese and a variety of toppings fill this deep-dish pizza, and it is the iconic pie of the restaurant. Lou Malnati's deep-dish pizzas are famous for their flaky "butter" crust with plum tomato sauce. While many visitors will flock to Gino's or Pizzeria Uno up the street, the locals will stick with Malnati's. So what's the secret to the pie? The owner swears it is water from Lake Michigan.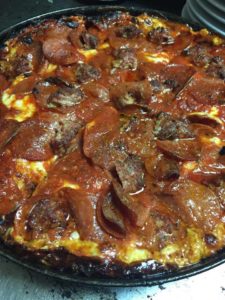 Lincoln Park: Pequod's 
If you want to try something different for your deep-dish, head over to Pequod's. This restaurant opened in 1970 by Burt Katz, and its claim to fame is the caramelized crust. Pequod's is the perfect place to impress your pizza-loving friends and visitors. The blackened mozzarella, dough, sauce, and cheese all blend for a delicious and unique take on their pizzas.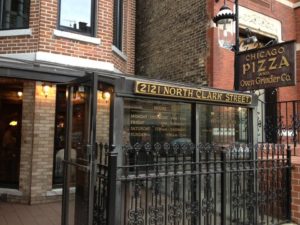 Lincoln Park: Chicago Pizza & Oven Grinder Co.
Have you heard of a "pizza pot pie?" Since 1972, Chicago Pizza & Oven Grinder Co. has been serving up this massive dish of cheese, sauce, and assorted toppings. You can get the triple-raised Sicilian dough filled with a house-made sauce of garlic, olive oil, green peppers, onions, and plum tomatoes. The pie is filled with sausage and mushrooms with a topping of blended cheeses. It is baked in a bowl, and when it is time to serve it, the pizza is flipped over onto a plate. You will not want to miss this one with its unique cooking method. Make sure to grab an order of the Mediterranean bread to soak up all that tomato sauce goodness.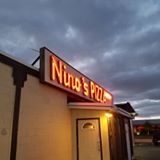 Alsip: Nino's Pizzeria
Suburban pizza lovers have been flocking to this deep-dish joint since the 1940s. Nino's is another no-frills pizza establishment that focuses on cranking out the best pies in the area. Pizza lovers will enjoy the flaky crust that holds in tomato sauce and cheesy goodness. If you are a cheese fan, you'll get a whole lot of cheese in every slice. This is one suburban locale that has produced great deep-dish pizzas year after year.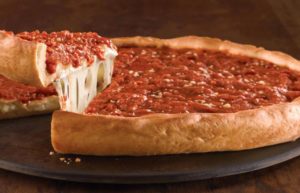 Near North Side: Giordano's
This chain restaurant is one of the founding fathers of the deep-dish in Chicago. You can find Giordano's locations throughout the city, suburbs, and across the country. They use a recipe that is rumored to be over 200 years old from Italy, and many diners will say that this pizza is one of the best in the area. These pizzas are known for a flaky, pastry-style crust. You can order it as a plain cheese, or be like a local with pepperoni, mushrooms, onions, and green peppers. 
As you can tell, there is no shortage of great pizza places in Chicago and the suburbs. Trying to find the "best one" will take a bit of research on your part. With this list, you can start your own tour of the best slices in the city.