Ohio
This City Has More than its Fair Share of Great Music Venues
Cleveland's most amazing spots for live music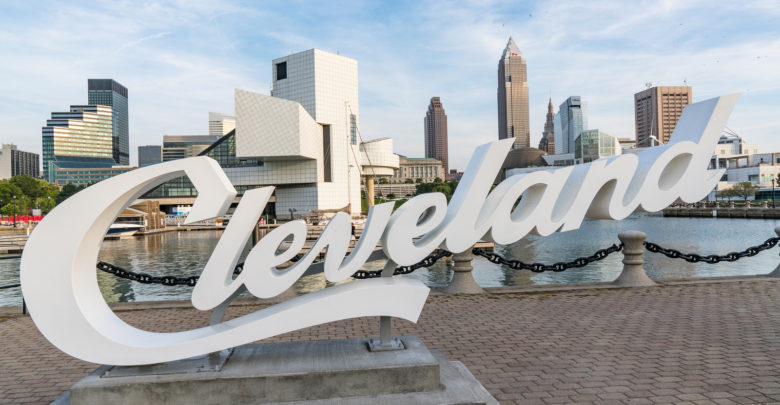 Cleveland, Ohio is a popular city to visit thanks to the perfect combination of outdoors activities and urban experiences. Located on the south shore of Lake Erie, Cleveland features some amazing water activities that travelers can enjoy in the warmer months that pair perfectly with the wide array of dining, shopping, entertainment, museums and more found spread across the city. Cleveland has a rich history of music including rock and roll, jazz, and more, and thus many musicians either got their start or enjoy playing in the city. It comes as no surprise that the location is also home to the Rock & Roll Hall of Fame, making it an amazing place to visit for those looking to enjoy some great live performances. From rock to jazz and everything in between, here are Cleveland, Ohio's best spots to visit to enjoy live music!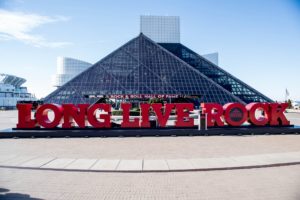 Rock & Roll Hall of Fame
The number one place that music lovers have to visit while in Cleveland, Ohio is the Rock & Roll Hall of Fame. The location brings rock to life through historical and interactive exhibits including Legends of Rock, The Power of Rock Experience, British Invasion, and Roots of Rock: Retrospective as well as special exhibits that change throughout the year. In addition to the exhibits, the Rock & Roll Hall of Fame also features lots of live events and musical performances including nights that honor legends, introduce new and local acts, and get concertgoers on their feet. Some upcoming live shows at the venue include Rock Hall Honors: Mavis Staples, The Who Fan Day, and more.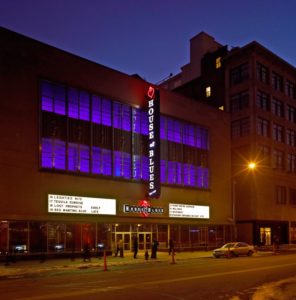 House of Blues
One of the most well-known music venues in the country has many different locations in cities including Cleveland. The House of Blues was founded in Cambridge, Massachusetts in 1992 by Isaac Tigrett who aimed to showcase his love for different musical genres to all who came in. Cleveland's House of Blues features a restaurant and bar for concertgoers to enjoy in addition to the main stage where acts of all musical genres perform nearly every afternoon and night. Some upcoming shows at the venue include Berlin, Witt Lowry, Sonny Digital, and Scotty Sire.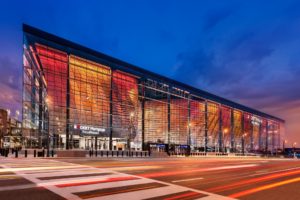 Rocket Mortgage Fieldhouse
For large scale concerts in Cleveland, Ohio, music lovers can visit one amazing location that can seat thousands of screaming fans. The Rocket Mortgage Fieldhouse, previously known as the Quicken Loans Arena, is re-opened in September 2019 after a one hundred and eighty-five million dollar renovation to offer the ultimate concert experience to fans. Featuring modern amenities, a massive glass atrium, and amazing acoustics, this newly updated location is sure to draw in popular acts that concertgoers will love. Some upcoming performances at the Rocket Mortgage Fieldhouse include The Black Keys, Carrie Underwood, Celine Dion, Chance the Rapper, Elton John, and Luke Combs.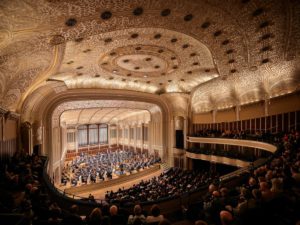 Severance Hall
Cleveland is also home to the renowned Cleveland Orchestra who performs seasonally each year and is provides an absolutely amazing show each time. The orchestra's main performing space is Severance Hall which was designed by the architectural firm Walker & Weeks and named for John L. Severance upon its opening in 1931. Featuring amazing details and acoustics, the venue experienced a major renovation in 2000 to help restore it to its former glory. The Cleveland Orchestra performs at Severance Hall several times each month and each concert focuses on a different theme including Mozart's Great Mass, Batman, Viva I'talia, Romeo and Juliet, and Beethoven's Seventh.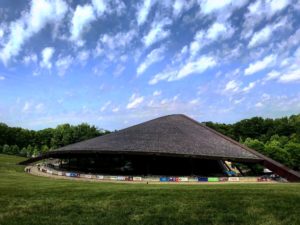 Blossom Music Center
The warmer summer months bring the Cleveland Orchestra to another musical venue that combines the beauty of nature with their wonderful performances. The Blossom Music Center opened in 1968 and is an outdoor venue that features gently sloping seating surrounding a covered stage that allows both musicians and concertgoers alike to celebrate the warm weather and music together. Located about twenty minutes outside of Cleveland, this venue spans over two hundred acres inside of the Cuyahoga Valley National Park which offers the opportunity to explore nature before a live event. Much like Severance Hall, each performance by the Cleveland Orchestra at the Blossom Music Center features a different theme with past performances focusing OnStar Wars: The Empire Strikes Back, Braham's First Symphony, and Beethoven's Emperor. Blossom Music Center is a wonderful place to enjoy both live music and nature in Cleveland!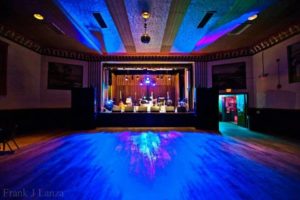 The Beachland Ballroom & Tavern
The Collinwood neighborhood of Cleveland is home to a live music venue that features big names in music as well as local acts and DJs year-round. The Beachland Ballroom & Tavern resides in the former Croatian Liberty Hall which was converted and opened in 2000 and is owned and operated by Cindy Barber and Mark Leddy. The tavern portion of the venue was designed to feel intimate and the ballroom features a large stage and standing area, allowing concertgoers to enjoy two different atmospheres depending on the show. Some upcoming shows at The Beachland Ballroom & Tavern include the Gene Schwartz Trio, Honeysuckle, Rebirth Brass Band, Band of Skulls, and Ben Pirani.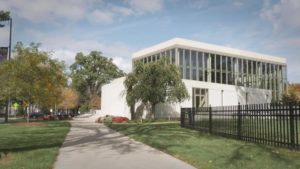 Cleveland Institute of Music
Another amazing location to visit for live music in Cleveland is first and foremost a school. The Cleveland Institute of Music was founded in 1920 by composer Ernest Bloch and is one of seven independent conservatories of music in the country. The institute not only offers some of the most in-depth programs that often lead graduates to successful musical careers, but also hosts performance throughout the year that showcase the talents of both students and faculty. While most of the free performances are held on campus, the Cleveland Institute of Music also hosts performance in other local venues including Severance Hall. Some upcoming performances offered by the Cleveland Institute of Music include the CIM Orchestra & Guest Conductor Melisse Brunet, Faculty Recital Featurng Wei-Fang Gu, CIM Orchestra &Guest Conductor Andrew Grams, and Faculty Recital; Carolyn Warner & Friends.