Connecticut
An Amazing State Park in Connecticut the Locals Love
Steam engines, riverboats, dinner trains, and the North Pole — Connecticut Valley Railroad State Park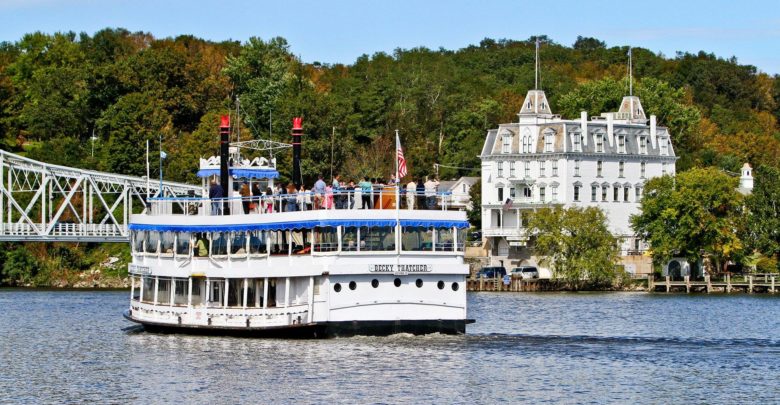 When you think of a state park what immediately comes to mind? You might think of hiking trails, swimming holes, and wildlife of some sort. What you probably do not picture is a state park that moves. If you visit Connecticut Valley Railroad State Park, that is exactly what you will find! It is not your normal state park, and that is what locals and tourists alike love about it.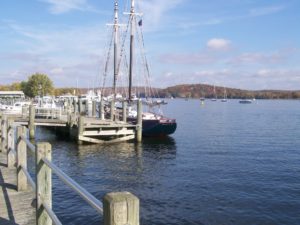 Background
Located in Essex, it is a good idea to know a little bit about the history of the area so that you can better understand what Connecticut Valley Railroad State Park is all about. The Valley Railroad dates back to 1868. Fast forward one hundred years or so. The owners of the land were going to tear up the tracks, but it was decided instead to turn the railroad into an attraction. Connecticut Valley Railroad State Park was born.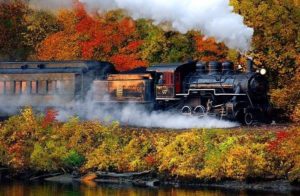 Present Day
The Valley Railroad Company now leases the line from the state of Connecticut, and guests can take a ride back in time. You can hop aboard a 19th-century railroad train and ride 12 miles through the Connecticut River Valley. You can also learn about steam locomotives, visit a railroad station from 1892, and find out about this important time of history. If it weren't for the advancement of the railroads, the United States would not have developed the way that it has.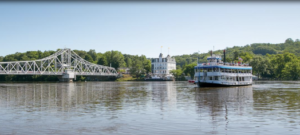 Steam Train & Riverboat Ride
Possibly the most popular way to experience Connecticut Valley Railroad State Park is with the Steam Train & Riverboat Ride. This runs from May to October, including daily during the summer. With the Steam Train & Riverboat Ride, you will ride in one of two steam locomotives. You will ride through the towns of Chester and Deep River. You will see plenty of wildlife along the way, especially when passing through the wetlands. The tour is narrated, so you will know what to look for. You will then enjoy over an hour on the Becky Thatcher, a riverboat that will take you along the Connecticut River. The entire tour takes about two and a half hours. You can also sign up for a one hour train ride without the riverboat if you would prefer.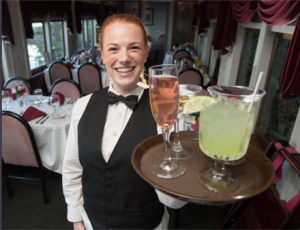 Dinner Train
While the Steam Train & Riverboat Ride is perfect for any age, you can instead enjoy a more adult experience. The Essex Clipper Dinner Train will allow you to dine on a four-course meal on a journey that will take approximately two and a half hours. You will be riding in the Essex Clipper, which is a vintage diesel locomotive. The dinner train runs on select nights from May until October. The menu changes seasonally. There are several different entree choices, including vegetarian and gluten-free. The dinner train is quite popular, so you will want to make your reservation as soon as possible.
Lunch Excursion
If you can't grab a reservation for dinner, you might want to consider a lunch excursion instead. You'll start by boarding the train at 11:15, and you will head out by 11:30. Along the way, you will have a three-course meal, and you will also spend time on the riverboat. The entire journey takes almost four hours.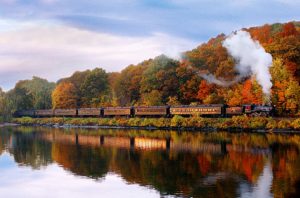 Haddam Swing Bridge Fall Special
There is nothing quite like the fall foliage in New England, and what better way to see it than from a comfortable seat on a restored locomotive? That is what the Haddam Swing Bridge Fall Special is all about. There are several different packages that you can choose from. You can include a riverboat ride as part of your fall foliage trip, or you can just take the train. Either way, you will be able to sit back and enjoy the beauty of nature, and you will be talking about it for years to come.
Pumpkin Patch Train
On select days during the fall you and the kids can head to a pumpkin patch to try to find the perfect gourd. There is also face painting, and a photo opportunity. You will receive one pumpkin for each ticket purchased.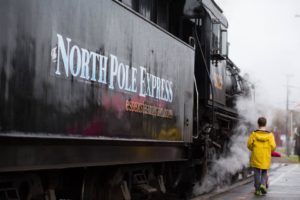 North Pole Express
There are few things that could be more magical for a child during the Christmas season than a trip to the North Pole. With the North Pole Express, your whole family can board a train for an evening that none of you will soon forget. The trains start running at 4:30, and there are trips right up until 8:30. Along the way, there is a live musical performance of The Night Before Christmas. Cookies and hot chocolate are served, and the kids will get to visit with Santa and Mrs. Claus. Each child will receive a gift from Santa as well. The entire journey takes about 90 minutes, so the kids will still be able to try to get a good night's sleep.
Other Special Events
There are other special event trains or train and riverboat rides that are held throughout the year. You could take part in a murder mystery, enjoy a sunset cruise, or learn if you have what it takes to be a pirate. These are just a few of the events that have been held in the past or are on the calendar for the future.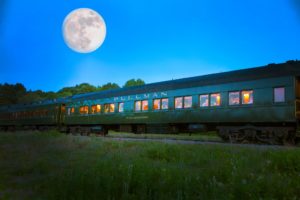 Private Events
A train ride from Connecticut Valley Railroad State Park is also something that you might want to consider if you are planning a private event. What better place to hold a wedding or the reception? It is great for birthday parties, family reunions, church groups, and many other types of events. Contact the ticket office for more information.
More Information
It is easy to get to Connecticut Valley Railroad State Park. Just take Exit 3 from Route 9. The address is 1 Railroad Avenue, Essex, Connecticut, 06426. If you would like to contact the ticket office the phone number is 860-767-0103. Tickets and reservations are highly recommended for any of the train or train and riverboat adventures. The price depends on what journey you will be taking, and where you will be sitting on the train. There are ticket prices that can be worked into almost any budget. Connecticut Valley Railroad State Park may not be your normal state park, but that is what makes it so special.