Montana
These 5 Hiking Trails in Montana Are a Must for Outdoor Lovers
Big hiking adventures in Big Sky country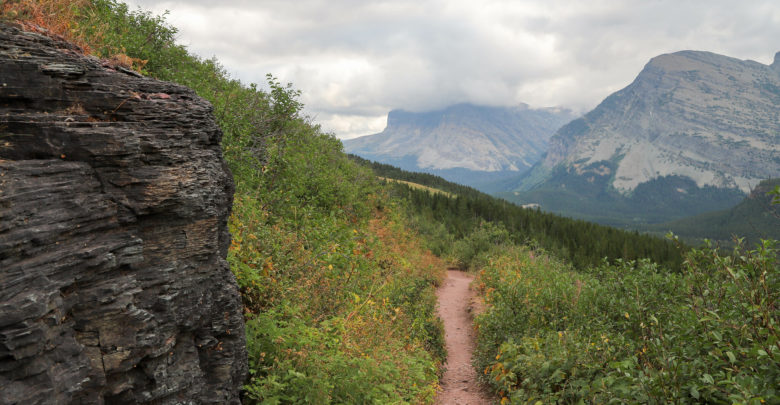 Hiking is one of the best ways to experience Montana and its abundance of nature. It is also important that you prepare yourself with the proper equipment and knowledge prior to the hike. You are strongly encouraged to research trails before you set off on a hike in case of closures or the need for special precautions. You also want to be sure you have appropriate footwear, plenty of water for you and your fellow hikers and food properly stored so you do not attract wildlife. Montana is bear country, so bear spray is strongly encouraged. Enjoy yourself, but please take proper safeguards.
Now, on to some of the best trails that will make you fall in love with Big Sky Country!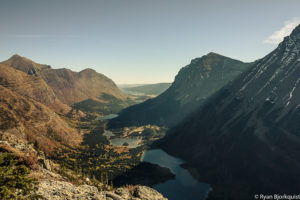 Swiftcurrent Pass, Glacier National Park
The hike within Glacier National Park begins at the Swiftcurrent Pass Trailhead at Many Glacier. Shortly into the hike, you'll have the opportunity to make a short jaunt over to Fishercap Lake. It's approximately 100 meters off the trail, which is nothing for the extraordinary views of the lake and mountains. Keep an eye out for moose in this area. It's the perfect habitat.
The majority of the hike is among the trees, but there are plenty of clearings to take in the mountain views. Once you get to Redrock Lake, you will see Swiftcurrent Glacier and Swiftcurrent Mountain, which stands at nearly 8,500 feet. As you go along the shore of the lake, you will be able to take a side trail to the lower falls of Redrock Falls. A beautiful sight!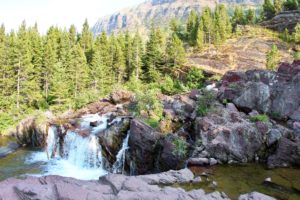 As you continue on through more lakes – be sure you have your eyes open for moose – you cross two bridges. Then you have a steep climb, and at about the five-mile mark, you will have beautiful views of the Swiftcurrent Valley. You also begin to have steep drop offs along the trail for the next mile or so. If you're afraid of heights, this is a great place to turn back. If you continue on, you'll reach the summit of Swiftcurrent Pass around mile seven and be rewarded with incredible views. Round trip: 14 miles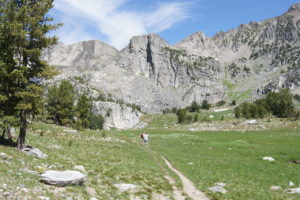 Beehive Basin, Big Sky
The Beehive Basin Trail is the perfect hike in July during the wildflower season, but the colors and wildlife are plentiful in the fall, too. With only 1,500 feet gain in elevation, it is popular with locals and visitors. There are a few steep switchbacks, but it is a more gradual gain compared to other trails. The 3.3-mile hike in rewards you with Beehive Basin, a U-shaped glacial cirque and crystal clear lake that overlooks Lone Peak. Round trip: 7 miles.
Targhee Creek Trail, West Yellowstone
This out and back trail runs along Targhee Creek and the first few miles are very family-friendly. It soon increases in elevation, up to 9,000 feet at the Continental Divide. Along the way, you will run across five alpine lakes and, again, it is a great spot for wildflowers in July as well as wildlife. This is a nice trail if you don't want to fight the crowds within Yellowstone National Park. Round trip: 12 miles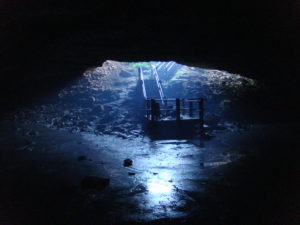 Big Ice Cave, Red Lodge
Big Ice Cave isn't a big hike, but it is an interesting sight in the Pryor Mountains, which are riddled with caves. Here you take a short walk to the cave entrance where there is a plank trail to a wooden platform. You are greeted with the perpetual ice floor. It is a single chamber that forms an ice trap due to the rock formation. Cold air is heavier than hot air, so in the winter, cold air flows in, and in the summer, the cold air stays within the trap. Be sure to bring a sweater and a flashlight. Round trip: 0.5 miles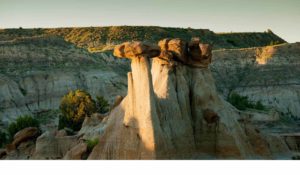 Diane Gabriel Trail, Makoshika State Park
The Diane Gabriel Trailhead is just a mile inside the Makoshika State Park and makes the list because it is so different than Montana's typical wooded or high plains trails. The park is the largest in the state and the name comes from the Lakota word for "bad land." A desert beauty, the trail is named after Museum of the Rockies paleontologist Diane Gabriel who is credited with doing extensive dinosaur research in the park. The loop trail features sod tabletops and sinkhole caves. You can even climb up to a series of Hadrosaur vertebrae left partially exposed in the hillside so you, too, can get a glimpse of what it is like to excavate a dinosaur. Round trip: 1.5 miles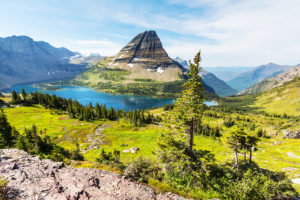 Glacier National Park
With more than 700 miles of trails ready for short and backcountry hikes, Glacier is a hiker's paradise, no matter your skill level. Research the trails on the Glacier National Park website to see what best fits your skill level. There are even guided Ranger hikes, which allows you to hike and learn more about the park. The important thing is to get outside and enjoy the park, up close and personal.
Hike on!