Illinois
What's So Interesting About Illinois? Glad You Asked
We bet you didn't know these 12 things about this state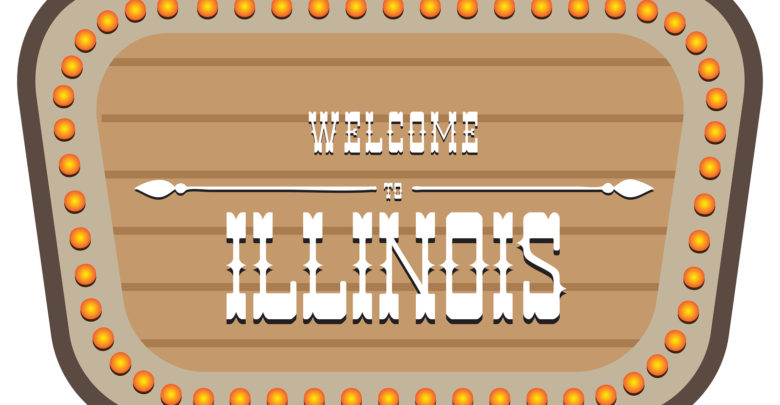 Illinois may not seem like the most exciting or interesting state. However, as is the case with most states, there are tons of things you probably don't know about the place. Once you learn these things, Illinois becomes a whole lot more interesting, and gaining this knowledge may even leave you wanting to visit there yourself.
Wondering what kinds of secrets we could be holding about the Land of Lincoln? Want to know what you should know about the place? Here are a dozen of our favorite facts.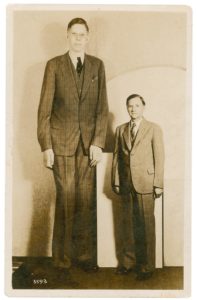 #1: World's Largest
Illinois is home to several really big things. For instance, the world's largest bottle of ketchup lives here.
And when it comes to world's largest, Robert Pershing Wadlow truly stood alone. This man was born in Alton, IL and was the tallest man to ever walk the earth. He was an incredible 8'11" tall, weighed 491 lbs, and wore a size 37 shoe!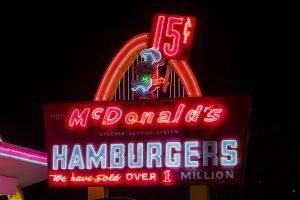 #2: Cool Creations
On top of those amazingly large things, Illinois has also put some pretty cool creations into the world. The artist who created the beloved "Popeye the Sailor Man" was born in this state, and sweet treats such as ice cream sundaes and Twinkies were created in Illinois.
Lastly, the first-ever Mcdonald's franchise was opened in the Land of Lincoln way back in 1955 by a Mr. Ray Kroc after he enjoyed eating at the original restaurant in California.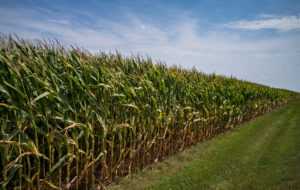 #3: Farms All Around
As you might have guessed, Illinois has a lot of farms. In fact, this state is mostly farms. A full 80% of the land in Illinois is farmland, meaning there are tons of crops coming out of this state and to our tables. Thanks, Illinois!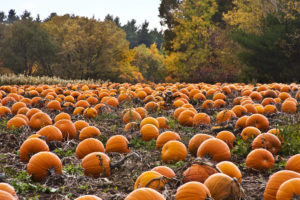 #4: Pumpkin Capital
As mentioned, all of that farmland means there is tons of food coming out of Illinois. Not only is the state the world's second-largest corn producer, it's also home to the town of Morton. Morton has been dubbed the pumpkin capital of the world, and 85% of all pumpkins come from here. This is definitely the place to be during the fall!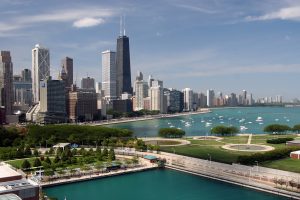 #5: Huge City
Despite the incredible amount of farmland in this state, there are still some decent-sized cities. Of these, the largest and most famous is Chicago.
Not only is Chicago a big city in comparison to the other cities in Illinois, but it's also the third-largest city in the United States. The hustle and bustle of such a big city is certainly a stark contrast to the laid-back, relaxed vibe found throughout the rest of the state.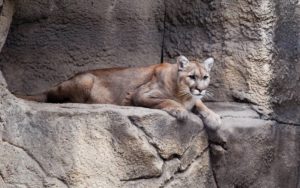 #6: Super Sweet Zoo
Speaking of Chicago, this amazing city is home to one awesome zoo. Lincoln Park Zoo is the oldest in the country. It opened in 1868 and is still going strong.
In addition to being impressively old, the zoo is also one of only three major zoos in the country that offer free admission, making this a fun, free, and historical attraction every visitor should see.
#7: A Powerful State
Odd fact: Illinois produces more nuclear power than any other state. They have a total of 11 nuclear power reactors, something no other state can beat.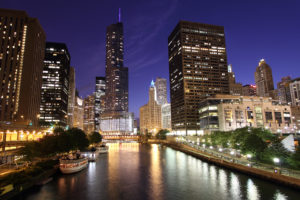 #8: Backwards River
Did you know the Chicago River actually flows backwards? The flow was reversed in 1900 in order to carry sewage into the Mississippi River rather than the Michigan River, which was the main source of drinking water for the city.
This was done in an effort to prevent water-borne diseases such as cholera. The project took a total of 8 years and about 8,500 workers, but was well worth the effort for sure.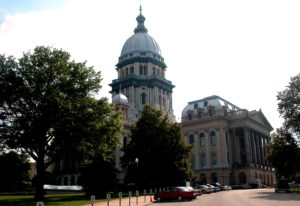 #9: A State of Many Capitals
In school, we all learn that the capital of Illinois is Springfield. What we don't usually learn—unless you're from Illinois, of course—is that the state actually went through two other capital cities before settling on Springfield.
The first was Kaskaskia, which served as capital from 1809–1819. The second was Vandalia, which lasted the next twenty years (1819–1839) before Springfield finally took over the role.
#10: Ahead of the Game
Illinois was the first state ever to ratify the 13th Amendment of the Constitution. This was done on February 1st, 1865 and officially ended slavery and involuntary servitude in the state. Considering Illinois is the "Land of Lincoln", this really should come as no surprise, as President Lincoln was strongly opposed to slavery and worked tirelessly to end it.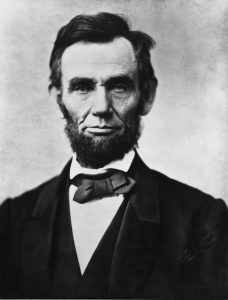 #11: Presidents Galore
Wondering why Illinois is considered the Land of Lincoln? Well, while the president wasn't born in the state, he did call Illinois home for the majority of his life, prompting the official nickname to be introduced in 1955.
Other presidents who've called Illinois home include President Grant and President Obama. However, the only president who was ever born in the state was President Reagan.
#12: Flat Beyond Compare
Driving through Illinois, it becomes pretty obvious it's a flat place. That said, many people aren't aware of exactly how flat the state is. This is, in fact, one of the flattest states, and the highest point in all of Illinois is a mere 1,235 feet above sea level. This point is known as Charles Mound and sits on top of a family's driveway.
While they don't allow visitors year-round, the family does open their driveway to the public a few weekends a year. During these weekends, they set up lawn chairs and invite people to enjoy the views from the top of the state.
Ready to check some of these things out for yourself? Just want to say you've been to this fascinating state? Either way, it sounds like it's about time to start planning your trip to the great state of Illinois.
What will you see and do while you're there?