Connecticut
Good Wines + Cozy Atmospheres = Your Perfect Winery Tour
Some of the best vineyards and tasting rooms in the state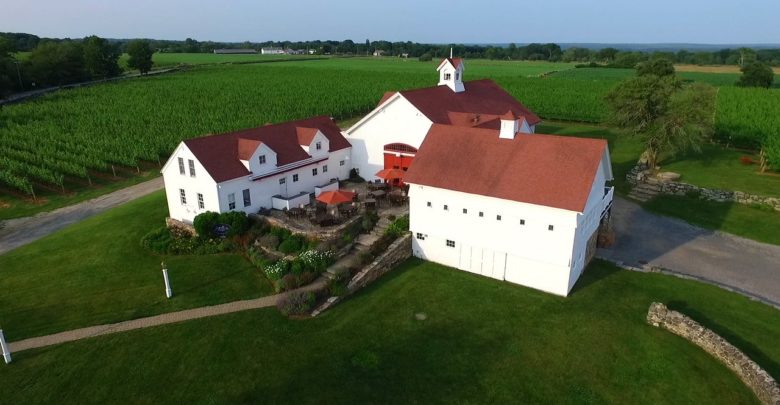 New England is a beautiful place to visit year-round thanks to charming coastal towns, natural wonders and beauty, stunning Atlantic beaches, and much more. Connecticut features all of those highlights in addition to cities and towns filled with entertainment, culture, dining, and much more. Wine lovers in particular will absolutely love spending time traveling through and exploring Connecticut thanks to the state's extensive list of wineries that focus on bringing the local flavors to life through locally sourced grapes and a combination of both innovative and traditional winemaking techniques. The official Connecticut Wine Trail is fast expanding and currently features over two dozen wineries throughout the entire state which all offer unique creations that wine lovers will adore. Here are six amazing wineries to explore and enjoy while spending time traveling in the wonderful state of Connecticut.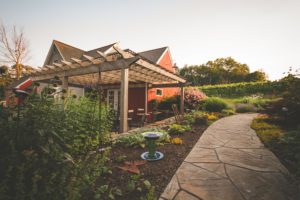 Taylor Brooke Winery
Woodstock, Connecticut is home to a wonderful winery that was originally established in 1999 by a husband and wife team. Taylor Brooke Winery is owned and operated by Richard and Linda Auger who began making wine in 1993 as a hobby and quickly expanded into a business. Obtaining a Farm Winery Permit in 2003 and opening a tasting room in 2004, this winery focuses on a philosophy of quality through a caring and nurturing environment rooted in the essence of living. The wines produced by Taylor Brooke Winery are all created using grapes grow both on-site and from local farms in order to create delicious options that focus on the tastes of the region. Currently producing seventeen small-batch wines, some options available to try at Taylor Brooke Winery include Roseland Red, Autumn Raspberry, Green Apple Riesling, Summer Peach, Sunny Sangria, Chocolate Essence, and Corot Noir.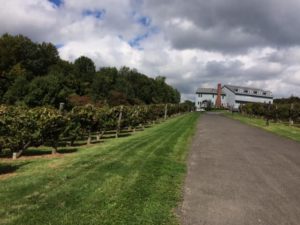 Connecticut Valley Winery
Litchfield County in Connecticut is home to charming towns and sprawling farmlands and hills in addition to a popular winery that aims to combine high quality with the charm of a small-town farm. Connecticut Valley Winery is owned by Antony and Judith Farraro and features a wide array of wines that visitors can enjoy in a beautiful tasting area. The location boasts a large outdoor deck, cozy fireplace, and beautiful patio surrounded by gardens where wine lovers can enjoy food from home paired with samples of wine. Connecticut Valley Winery is well known for their quality wines including current offerings such as Ole Sangria, Deep Purple, Black Tie Cabernet Franc, Chianti, Orange Vidal, Valley White, Black Bear Port, and Raspberry Delight.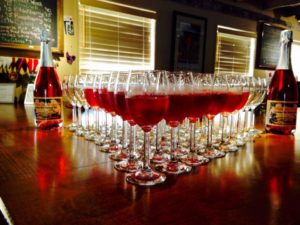 White Silo Farm & Winery
Just south of Litchfield County is the town of Sherman, Connecticut which is home to another popular winery that locals and travelers love to check out. White Silo Farm & Winery is a specialty winery that creates delicious wine options using farm-grown fruit. First opened in 2000, the winery converted a dairy barn from 1780 to be used as the tasting room and production area, and those who visit can enjoy the charm of the farm while also checking out how the wines are made in the fermentation, bottling, and corking rooms. Since the focus is on farm-grown fruit, White Silo Farm & Winery features delicious options such as the Black Currant, Apple Cider, Anita's Estate Red, Blackberry Rhubarb, Semi-Sweet Raspberry, Cassis, and Upland Rose among others. These delicious wines are best enjoyed in the beautiful tasting area or while exploring the grounds and gardens!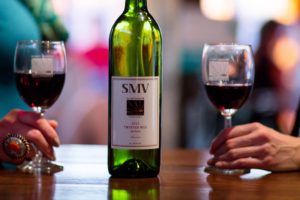 Sunset Meadows Vineyard
Another winery in Connecticut got its start as a working farm before transitioning into the popular winery that it is today. Sunset Meadows Vineyard was a working farm specializing in raising beef cattle and hay and was purchased by George and Judy Motel in 1996 before being established as a winery in 2003. Spanning over fifty acres of soil, Sunset Meadows Vineyard is focused on practicing sustainable methods of farming including hand harvesting all grapes. In addition to the beautiful grounds, visitors can enjoy the historic tasting room situated inside of an 1800s German Bank Barn that has been filled with antiques. Some popular wines crafted at Sunset Meadows Vineyard including the SMV Merlot, SMV Riesling, SMV Blustery Blend, SMV Chardonnay, SMV Twisted Red, SMV Enchanted Apple, and SMV Root 63.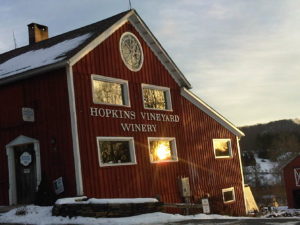 Hopkins Vineyard
The town of Warren, Connecticut is home to a wonderful winery that has a rich history dating back to the 1700s. Hopkins Vineyard is situated on the northern shore of Lake Waramaug and was first purchased and settled by Revolutionary War veteran Elijah Hopkins in 1787. Over the years, the farm saw many different focuses including raising racehorses, growing grain crops and tobacco, and dairy farming, but was converted to a state of the art winery in the late 1970s with the renovation of the barn. Classic grape varieties are grown on the farm's thirty acres and feature unique flavors thanks to the micro-climate influenced by the nearby lake. Some popular options to try at Hopkins Vineyard include Peach Wine, Pinot Gris, Chardonnay, Cabernet Franc, Red Barn Red, Lady Rose, Ice Wine, and Vineyard Reserve.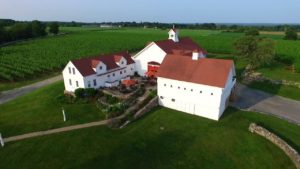 Jonathan Edwards Winery
Several miles off of the Long Island Sound in the town of North Stonington, Connecticut is another charming winery that locals love to visit. Jonathan Edwards Winery is situated on a hilltop spanning nearly fifty acres and features wines influenced by both Napa Valley and Connecticut. The owners of Jonathan Edwards Winery began learning the art of winemaking in the local area before expanding upon their knowledge in Napa Valley and ultimately returning to New England to open their own winery. This perfect blend of expertise from different regions resulted in the amazing wines created at the location today including the 2018 Pinot Grigio, 2018 Primitivo Rose, 2017 Estate Chardonnay, 2017 Nap Merlot, 2017 Lodi Zinnfandel, 2016 Petit Sirah, Stone Table Red, 2017 Gewurztraminer, and more which can be enjoyed every day year-round in the tasting room.