Arkansas
Bold, Smooth, Intense? Our Favorite Coffee in Arkansas
You can't go wrong with this list of the best coffee across the state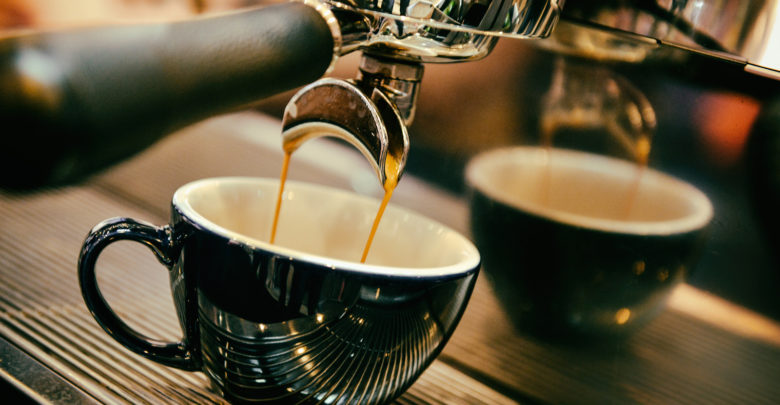 In our humble opinion, coffee is essential to life. Therefore, it's always a good idea to know where to get a good cup of joe, no matter where you may roam.
If you're planning on visiting Arkansas soon, or if you call the Natural State home, you're in luck. Surprisingly enough, this is one of the very best states for finding excellent coffee. The wide variety of local coffee shops is wonderful, and the quality of these shops is even better.
Below are our top 15 picks for coffee in Arkansas. Try one or two the next time you're passing through, or make a whole road trip out of trying these fabulous local coffee stops.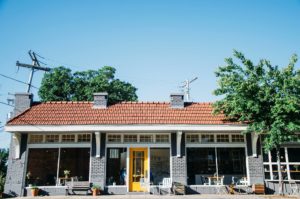 #1: Mylo Coffee Co
Little Rock
Little Rock is one of the best Arkansas cities for finding great coffee. One of our favorite places to grab a cup is Mylo Coffee Co. This fantastic little shop is an ideal place to meet up with friends or drop in to do some work. Their coffee is wonderful, and their food is surprisingly good as well.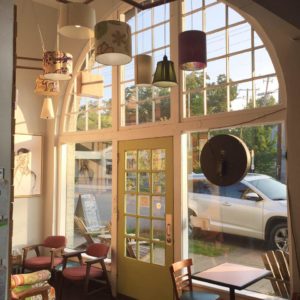 #2: River City Coffee
Little Rock
A local spot that has held strong for four decades, River City Coffee is one of those must-try spots. As soon as you step in the door and are greeted by smiling faces, you'll understand why the place is so popular with locals. The shop has a variety of yummy drink options, as well as pastries and ice cream. Be sure to check out the local artwork on display while you're there!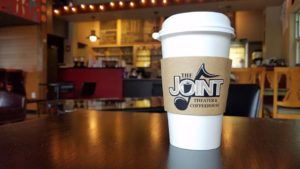 #3: The Joint Theater and Coffeehouse
Little Rock
Another great Little Rock location, The Joint doubles as both a theater and a coffee shop. The spot serves up specialty coffee as well as wine and beer, all of which are quite good. Of course, the cherry on top is the amazing entertainment that you'll get to enjoy while sipping your beverage of choice.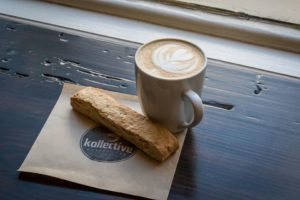 #4: Kollective Coffee and Tea
Hot Springs
Moving on to Hot Springs, the first coffee house that comes to mind is Kollective Coffee and Tea. This place is friendly, and although it is quite minimal in terms of decor, we'd even go so far as to say the small shop is cozy.
As the name suggests, you'll find plenty of delicious coffee and tea at this stop. They use Onyx coffee, so you can bet it'll be great, and the wide variety of loose-leaf teas are a tea lover's dream come true.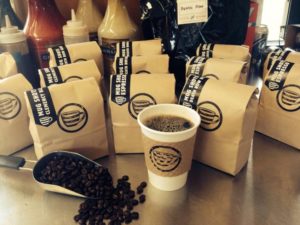 #5: Mugshots Express
Hot Springs 
Need a coffee in a hurry? Mug Shots is your place. It's not truly a shop per se, but more of a drive-up kiosk. However, they know how to do coffee right. Their drip coffee is good, of course, but their specialty drinks are even better, and the fact that they offer super fast and friendly service puts this place at the top of many lists.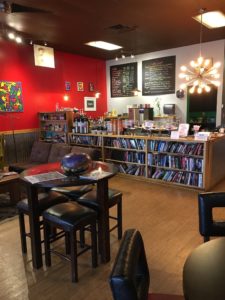 #6: Coffee Love
Hot Springs
Also located in Hot Springs, Coffee Love is perhaps the most warm and inviting coffee location in the area. They have books available for reading, couches available for lounging, and of course, coffee for sipping. We love the specialty drinks with fun names such as "Cinn-Fully Sweet" and "Funky Monkey", and their pie and quiche are to die for.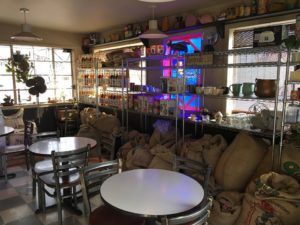 #7: Baba Bourdn's Espresso
Fayetteville
In Fayetteville, you'll find the fabulous Baba Bourdn's Espresso. To be honest, this place doesn't look like much from the outside, but step inside and you'll be greeted with delicious smells and smiling faces. A variety of coffee blends are available, as are the typical coffee shop drinks such as lattes and cappuccinos. We love the espresso shake served up here as well, especially on a hot day.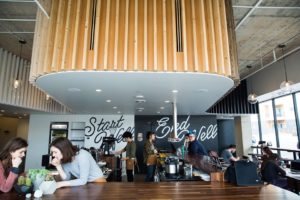 #8: Puritan Coffee and Beer
Fayetteville
A simple yet comfy spot with tons of seating, Puritan Coffee and Beer is a great place to meet up with friends or for a business meeting. Once again, we see that delicious Onyx coffee being served up, and the Pink House Alchemy Syrups they use are also wonderful. In addition to all of this, we love the outdoor seating setup, which is perfect for those gorgeous spring and fall days.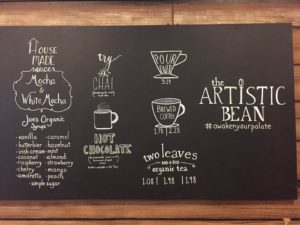 #9: The Artistic Bean
Fort Smith
Looking for a good cuppa joe in Fort Smith? Look no more—the Artistic Bean has you covered. All of their coffee is roasted in-house, meaning you'll get the freshest coffee possible. On top of that, their baristas all go through rigorous training, ensuring every drink this shop serves is just perfect.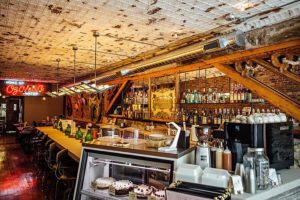 #10: Mud Street Cafe
Eureka Springs
An adorable shop located in an old building below street level, there is something magically unique about Mud Street Cafe. The cafe has earned multiple awards through the years, and both the food and drinks served here measure up to these awards. We recommend stopping in for brunch on weekends, but even if you only go for coffee, you're sure to be thrilled.
#11: Eureka Daily Roast
Eureka Springs
Want another great Eureka Springs coffee option? Eureka Daily Roast is another local favorite. Owned and operated by the sweetest couple you'll ever meet, this spot is focused more on coffee than food, and this results in some truly awesome drinks. Of course, you shouldn't let that keep you from trying their pastry options as well. No matter what you order, you're gonna love it.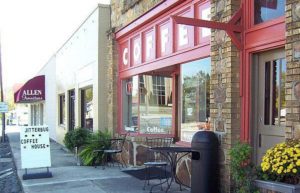 #12: Jitterbug Coffeehouse
Herber Springs
A cute and laid-back spot with a lovely artistic vibe, Jitterbug Coffeehouse is a great place to go to get your creative juices flowing. The deliciously sweet coffee beverages definitely help with this, as do the friendly staff. This is by far the best coffee shop in the area, and a place you absolutely must stop if you happen to pass through.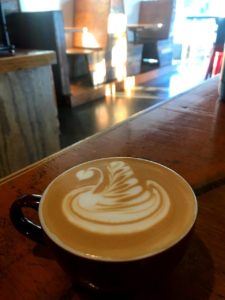 #13: Pour Jon's Coffee and Vinyl Shoppe
Siloam Springs
Pour Jon's is the perfect coffee shop for a variety of reasons. They serve up an assortment of fabulous coffee drinks, and for the non-coffee drinker, their entire wall of loose-leaf teas should appease. That said, this shop is more than just a place to grab a cup of coffee; they also make a point of supporting local artists by hosting concerts and art galleries on a regular basis.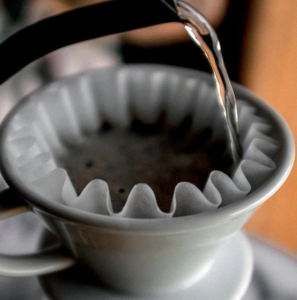 #14: Onyx Coffee Lab
Multiple Locations
In descriptions of the shops above, we've mentioned Onyx Coffee more than once. This is because this coffee is fantastic. As you can imagine, getting it straight from the source is the best way to get it, and fortunately, there is a way to do that. Onyx Coffee Lab locations are scattered all over Arkansas, just waiting for you to come enjoy a cup.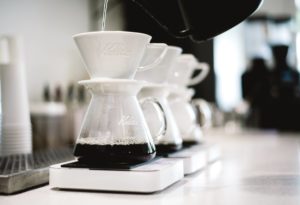 #15: Blue Sail Coffee
Multiple Locations
Another great local chain, Blue Sail Coffee has shops in both Little Rock and Conway. Because they roast their own coffee, you can count on a consistently delicious product. We adore their honey latte as well as the lavender version, and the option to have a pour-over made right before your eyes is quite impressive.