North Carolina
The Perfect Agenda in the Heart of Carolina
Spending the day in Greensboro? Here are some ideas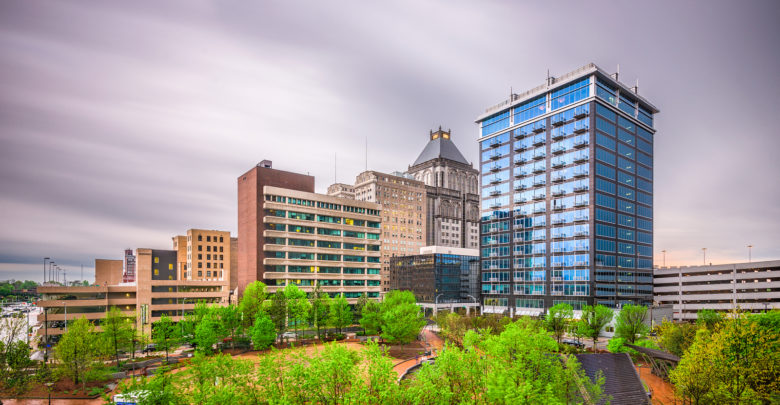 The third-largest city in the state of North Carolina, Greensboro is definitely a place worth visiting. There is all sorts of fun to be found here, and the food and treats hidden within the city are pretty incredible as well.
If you're planning a trip to this awesome place, you might be wondering which things to do, see, eat, and drink. Lucky for you, we've done all the research and picked out the very best options.
Here are the things you should do during your visit to Greensboro.
Breakfast at Scrambled Southern Diner
First things first, you absolutely must start the day off right with breakfast. Fortunately, the south knows how to do breakfast right, and Scrambled Southern Diner is the perfect example of this. Grab breakfast favorites such as french toast and eggs, but go in expecting some delicious twists to be put on these classics.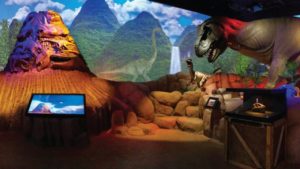 Greensboro Science Center
With a full belly, you should be feeling pretty ready to start exploring and maybe even learn something new. First stop? Greensboro Science Center.
This hands-on museum is the perfect place to keep people of all ages happy and entertained. You'll learn about all things science-related in a way that feels far more like play than anything else, and leave with a brain full of knowledge that you may have completely missed out on otherwise.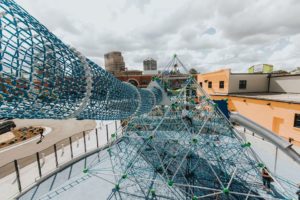 Greensboro Children's Museum
Younger kids who can't fully enjoy the science center might prefer the Greensboro Children's Museum. This is another hands-on spot, but here the focus is entirely on the smaller set of youngsters.
Whether your kids choose to pretend they're running a store, play in the learning garden, or attend a class or storytime, they're sure to love their time in this exciting attraction.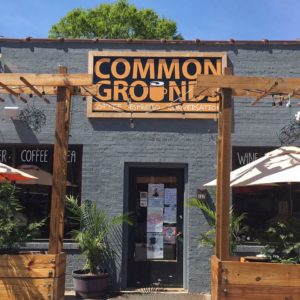 Coffee at Common Grounds
At some point you're going to need a caffeine pick-me-up. This is where Common Grounds comes into play.
This popular local coffee stop serves up all of your coffee favorites, and does a really good job of it. The atmosphere is warm and inviting, the sweet treats are just perfect for accompanying a coffee, and everyone who visits is sure to feel refreshed and energized as they walk out the door.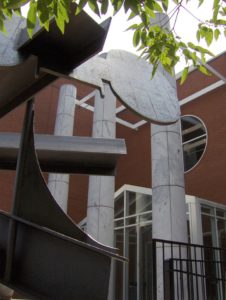 Weatherspoon Art Museum
Art fans will adore the Weatherspoon Art Museum. In fact, many people claim that this is the very best of the Greensboro attractions. The permanent exhibits are fabulous, and the rotating exhibition keep things interesting. Best of all, this museum offers free admission and free parking, meaning you can fill a whole afternoon or morning with fun without spending a single dime!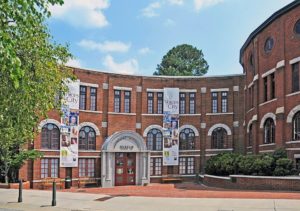 Greensboro History Museum
Interested in the history of the Greensboro area? If so, Greensboro History Museum is for you. This attraction features a large number of artifacts, as well as plenty of interesting facts.
However, the very best parts of this museum are the interactive bits. These engage the visitor, really pulling them into the past and helping them retain what they learn. As an added bonus, this is another free Greensboro attraction.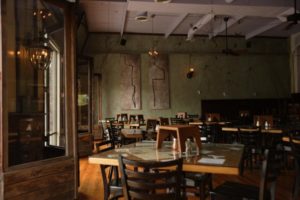 Lunch at Sticks and Stones
Ready for lunch? Nothing beats a slice or two of pizza when lunchtime rolls around, and Sticks and Stones serves up the best pies around.
What makes their pizza so good? The ingredients, of course! This place uses all-natural ingredients, most of which are sourced from within the state. This means they are fresh, delicious, and just as nature intended, something that definitely shines through in their pizzas.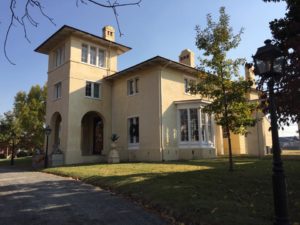 Blandwood Mansion
Those who enjoy the history museum mentioned above would also love to tour the Blandwood Mansion.
Construction on this restored historical mansion was started in the 1790s. However, the first iteration of the structure was a mere farmhouse. Later, the house was acquired by Governor Morehead, who expanded the home into a large mansion which was completed in 1846.
It is now the oldest standing example of Italianate architecture in the US.
Guilford Courthouse National Military Park
Yet another historical attraction, Guilford Courthouse National Military Park is the perfect sightseeing opportunity for fans of military history. This National Parks Service-owned property is located on the spot where the largest battle of the Revolutionary War's Southern Campaign happened.