South Dakota
Explore the Other Sunshine State
5 Great Spots Most People Overlook in South Dakota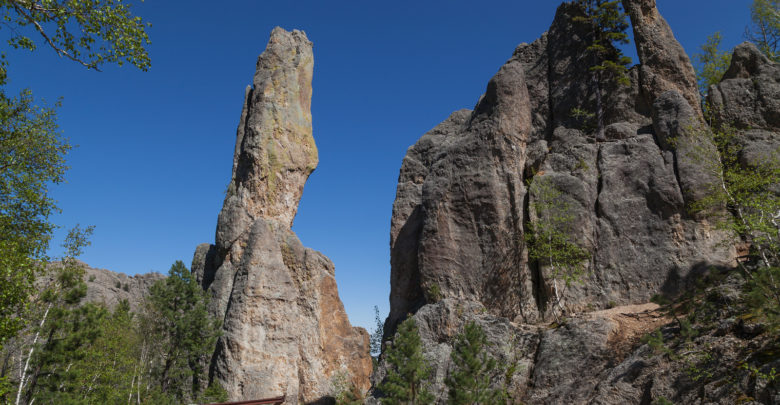 Up until 1992, when it officially adopted the nickname of "The Mount Rushmore State", South Dakota had long referred to itself as "The Sunshine State".  It's unclear how this came to be, other than perhaps as an attempt to increase tourism within the state.  However, there are plenty of interesting sights to see and reasons to visits South Dakota, beyond its level of sunshine.  The following six locations are some of the more often overlooked reasons.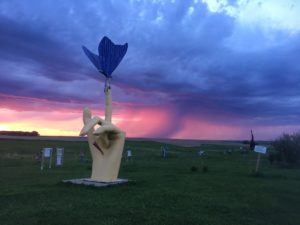 Porter Sculpture Park
Peppered across 10 acres of prairie land in the southeastern corner of South Dakota lies Porter Sculpture Park, a unique collection of industrial artistry conjured from the mind of sculptor and native son Wayne Porter.  Growing up with a blacksmith for a father inspired Wayne to craft his first piece at the age of 10 years old, a small bull's head that he would later reimagine on a much grander scale.  He began by utilizing a simple cutting torch but soon graduated to welding larger pieces using discarded metal which he re-purposed for his projects.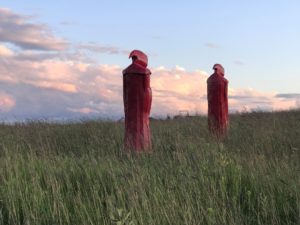 Over the years, Porter's creations began to outgrow the confines of his father's blacksmith shop, prompting him to procure land on which to display his pieces for public consumption.  The result was Porter Sculpture Park, which today is home to more than 50 of the artist's one-of-a-kind creations, including larger than life fish, dragons, and a 60-foot bull's head – the attraction's signature achievement, and a throwback to the first project Porter ever completed.  Unlike that piece – which was so small that it could be worn on a necklace – this behemoth weighs 25 tons and took three years to complete.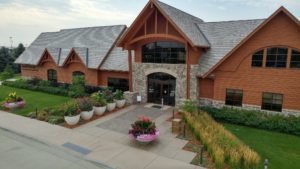 McCrory Gardens
Located on the grounds of South Dakota State University, the gardens occupy 25 acres of land while the adjacent arboretum offers an additional 45 acres of botanical beauty for visitors to explore.  These meticulously-maintained displays are intended to educate guests on various plant varieties, while an offering of workshops and outreach programs further seek to inspire home gardeners.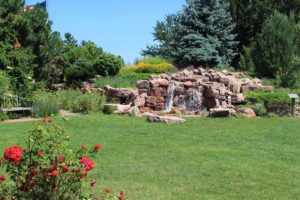 Hundreds of different species of flowers, shrubs, and trees have been cultivated into this collection, which continues to grow as new varieties are tested to determine their adaptability to the region.  This commitment to ongoing research was one of the founding principles of the garden, a project that was overseen by Professor S.A. McCrory, the university's longtime head of horticulture and in whose honor the garden is now named.  The arboretum features more than one-and-a-half miles of hiking trails, which allow visitors to bask in the beauty of their surroundings by taking a leisurely stroll, brisk jog, or a spin around on their bicycle.  Pets are also welcome to frolic around the grounds, where they are literally encouraged to stop and smell the roses.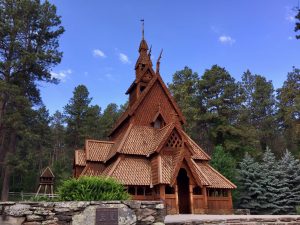 Chapel in the Hills
Built in the Norwegian stave style – which is known for its peaked roofs and minimal use of metal – this chapel in the Black Hills of South Dakota was originally constructed in 1969 to draw people to the area while also honoring the heritage of the Scandinavian settlers of the surrounding region.  The building itself is a replica of the Borgund stavkirke ("stave church") in Norway, the oldest remaining church of its kind and one that dates back to the year 1150 A.D.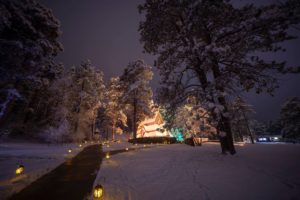 The South Dakota version, conceived by preacher Dr. Harry R. Gregerson and funded by Arndt Dahl – the wealthy son of a Lutheran pastor – was even erected utilizing a copy of the original structure's blueprints, which were generously donated by the Norwegian Department of Antiquities.  In addition to the chapel, the grounds are also home to a museum as well as an authentic stabbur, or storehouse, which was constructed in Norway and reassembled in Rapid City, where it now serves as a gift shop that sells hand-crafted souvenirs and merchandise.  The chapel operates seasonally and continues to offer nightly services, in addition to playing host to wedding ceremonies and vow renewals.  It is estimated that upwards of 25,000 people visit the site each year.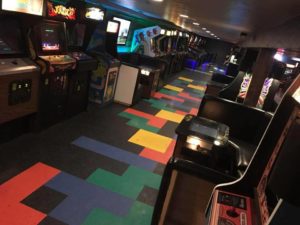 Press Start
Also located in Rapid City, this attraction offers a much different experience than a classic Norwegian chapel.  A throwback to the popular video arcades of the 1980s, this spot caters to nostalgic adults seeking to recapture their youth.  Children are welcome on "Family Days", which are held every Saturday and Sunday from 11am to 4pm, but the rest of the time this is an adult's only experience.  Gamers can sip cocktails or sample finger foods off the neighboring Kol restaurant's menu while they battle Space Invaders and dodge Donkey Kong's barrage of barrels.  In addition to the collection of classic arcade games (at last tally, nearly 100 in all), "Pinball Alley" provides an opportunity to flex your fingers as you seek to set the new high score while navigating the tilted terrain, while table hockey encourages players to practice their spinning slap shots on a sheet of artificial ice.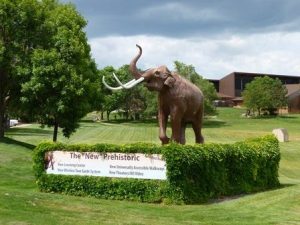 Mammoth Site
This excavation site in Hot Springs, South Dakota was discovered back in 1974 when crews were clearing land for a proposed housing development.  In the process, they uncovered the largest concentration of preserved wooly mammoth remains on earth.  The bones of more than 60 of the prehistoric creatures can be found on this site, around which a museum was constructed after the land developer generously donated the land for research and preservation of the discovery.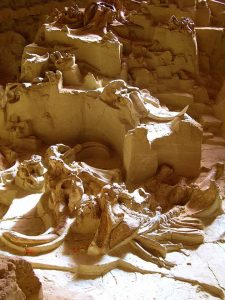 Though dating methods are limited, the remains are estimated to be well over 20,000 years old and are believed to have been formed after a herd of mammoths wandered into a steep-walled pond from which they could not escape.  The museum's exhibits educate visitors on the Ice Age and helps put the size and scope of the creatures who roamed the earth at that time into perspective.  Excavation of the site continues to this day, with the Ice Age Explorers Program encouraging amateur archeologists to explore the Bonebed and immerse themselves in processes that include screen-washing sediments and preparing bones for removal.