Alabama
Everyone Recommends These Ten Super Fun Things to Do in Alabama
Rockets, museums, culture, beaches, fast cars -- all in the Heart of Dixie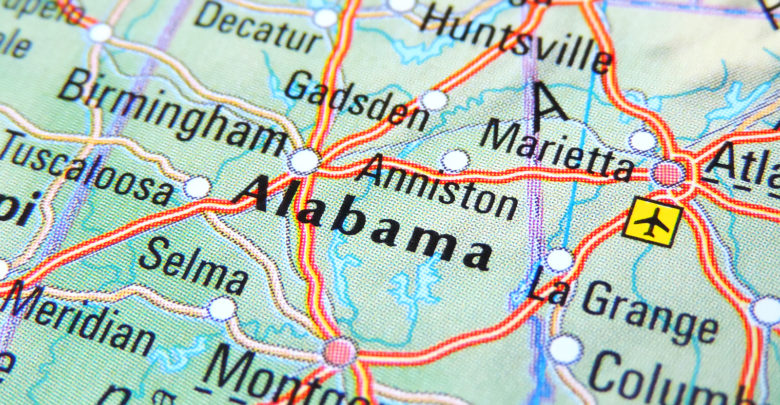 Alabama is known as The Heart of Dixie. The capital is Montgomery, while the largest city is Birmingham. The 22nd state admitted to the Union is full of fun activities for all ages. Here are ten of them.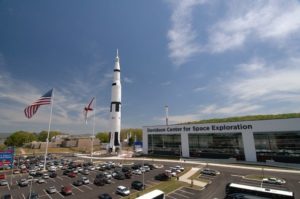 U.S. Space & Rocket Center, Huntsville
At the U.S. Space & Rocket Center you can take a look at the past and also get a glimpse of the future. You can see an exhibit based on the Apollo program, watch a show in the planetarium, and enjoy a guided tour. The simulators are extremely popular, and there are also special areas for the little ones. The best part of all is that many of the activities are included with your admission. There are also special events held throughout the year. Another thing that the U.S. Space & Rocket Center is known for is Space Camp. The program is for kids ages nine through 18, and it's about as much fun as you can get in Alabama, or elsewhere for that matter.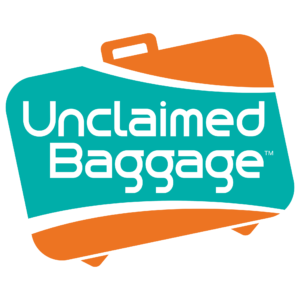 Unclaimed Baggage Center, Scottsboro
No one wants to lose their luggage when they travel. When a suitcase is found in the wrong spot, the airline will try to get it to the rightful owner. That said, a lot of luggage remains unclaimed. That is where the Unclaimed Baggage Center comes in. Bargain hunters love it because they never know what will be available. Approximately 7,000 items arrive each day. You might find clothing, jewelry, electronics, or even a shrunken head. Those are just a few of the items that have been available in the past.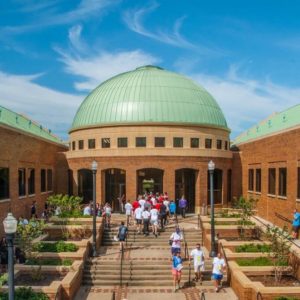 Birmingham Civil Rights Institute, Birmingham
The city of Birmingham is filled with the history of the Civil Rights Movement. At the Birmingham Civil Rights Institute, you can learn more about how far we have come. There are permanent exhibits that will help people to see what segregation used to be like, and that will also teach about the barriers that used to be in place. There are also traveling exhibits, which will change from time to time. The Birmingham Civil Rights Institute is a great place to, as it states on the website, "Explore a Past. Build a Future. Together."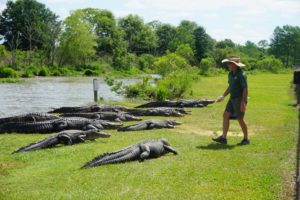 Alligator Alley, Summerdale
Alabama might not be the first state that you think of when it comes to alligators, but Alligator Alley wants to change that! There are 200 alligators that were rescued, which means that they are there because it was not safe for them to remain in the wild. While gators might be dangerous in their natural habitat, you won't be in danger here. You can take a guided tour and see these magnificent creatures at different stages of life. You can even hold a baby alligator! While there keep your eyes open for other animals such as turtles, owls, and ospreys. Bring a picnic, and plan on taking a lot of pictures.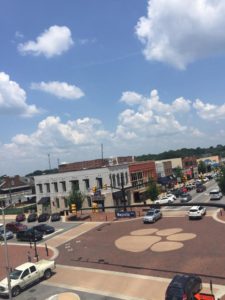 The City of Auburn
There is something special about college towns, and the quintessential college town in Alabama is Auburn. It is the home of Auburn University. Not only is Auburn a college town, but they also take a lot of pride in the Auburn Tigers. There is more to do in Auburn than just watch the athletes dominate their rivals. There is golf, shopping, an active night scene, and more. There's a reason that Auburn has been called "The south's best college town" by Southern Living magazine. It is that special.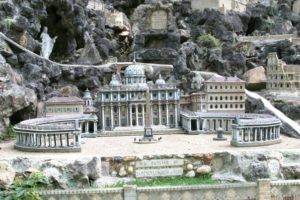 Ave Maria Grotto, Cullman
St. Bernard Abbey was founded in 1891. On the grounds, you will find 125 miniatures of churches, shrines, and other buildings. These were created by Brother Joseph Zoettl, who was a monk at the Abbey for nearly 70 years. He started making the miniatures as a hobby in 1912. His final creation was the replica of Lourdes Basilica Church, which he finished in 1958. Ave Maria Grotto is often referred to as "Jerusalem in Miniature". Guests can see this marvel for a small fee, and they can also visit Brother Zoettl's grave. Accommodations at St. Bernard Abbey are also available.
McWane Science Center, Birmingham
Who says that learning can't be fun? At the McWane Science Center, the whole family will have a fantastic time! The emphasis is definitely on children, but their adults will learn a thing or two as well. Exhibits include aqua related activities, Itty Bitty Magic City, technology, and an IMAX Dome. The IMAX screen isn't like what you're used to at your local theater complex, this thing is five stories high! McWane Science Center also holds special events throughout the year, so there is often something new to discover.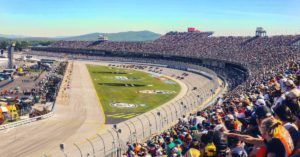 Talladega Superspeedway, Lincoln
If you're a racing fan you will love Talladega Superspeedway. It is home to the longest oval in NASCAR; it's 2.66 miles instead of the standard 2.5 miles. There are several important races held throughout the year, including the Monster Energy NASCAR Cup Series. If you have ever dreamed of being a race car driver, you will have your chance, because there are different driving experiences offered. Another thing that is unique about Talladega is that you can camp there! Infield RV or tent camping is available, or you can camp outside. Some of the outside camping is free. Camping makes Talladega Superspeedway even more fun.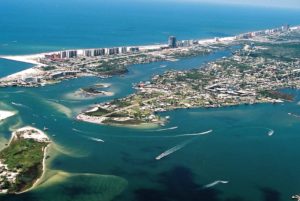 The City of Orange Beach
Compared to some of its neighbors, Alabama does not have a gigantic coastline on the Gulf of Mexico. That said, you will still want to visit Orange Beach. Located in Baldwin County, you can enjoy 32 miles of white sand beaches. You can hit the water, go parasailing, or try another water sport. The sunsets are spectacular, which is why you might want to book a dinner cruise. After the sun has set enjoy the nightlife. Orange Beach is the perfect place for a family vacation, or a romantic getaway for two.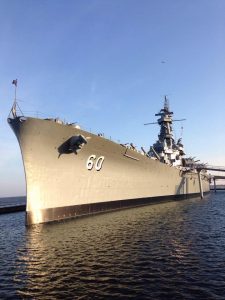 USS Alabama Battleship Memorial Park, Mobile
The USS Alabama dates back to 1940. She carried 2,500 sailors in World War II, and was known as the "Heroine of the Pacific". Now you can visit this mighty vessel at the USS Alabama Battleship Memorial Park. Seeing the USS Alabama is just part of your day. There are many other exhibits, including the Aircraft Pavilion and the Tanks & Artillery Tour. Make sure that you include the Park Memorials in your plans; to thank those who gave their lives so that others could be free.