Kentucky
Exploring the Land of Tomorrow
7 great spots most people overlook in Kentucky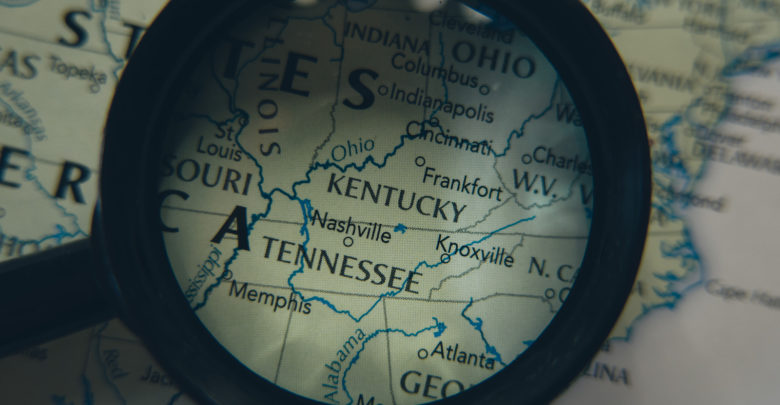 Quick – what's the difference between a state and a commonwealth?  The answer is…basically nothing.  A commonwealth is defined as a group of states, which essentially describes our entire nation.  However, only four of these states identify as a commonwealth; Massachusetts, Pennsylvania, Virginia, and Kentucky – which is born of the Iroquois word meaning "land of tomorrow".  Here are seven often overlooked spots you can visit today in the land of tomorrow.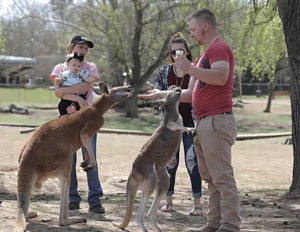 1. Kentucky Down Under
Who would've thought the next best thing to setting foot on the Australian Outback would be visiting this adventure zoo in Horse Cave, Kentucky?  Originally conceived as a supplemental attraction to Mammoth Onyx Cave, the owners of this property began by adding small animals for guests to mingle with upon returning to the surface.  Since 1990, when the park was renamed to Kentucky Down Under to reflect its Australian additions, the ever-growing list of mammals on display now includes draft horses, emus, and (of course) kangaroos.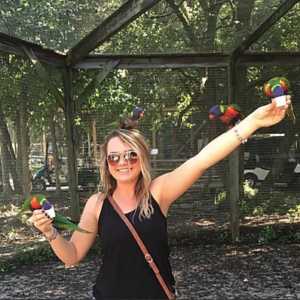 The 75-acre park also features a walkthrough aviary and Exotic Bird Garden, which houses several Australian bird species.  Many of the programs and exhibits at the zoo help teach visitors about the Aboriginal culture as well as the original European settlements on the land down under.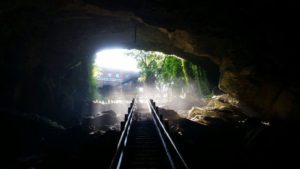 2. Hidden River Cave
Also located in Horse Cave, Hidden River Cave is often referred to as one of the state's best-kept secrets.  Featuring the world's longest underground swinging bridge, this cave offers more exhilarating experiences than the standard underground tours.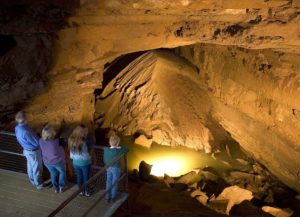 Zip-lining and repelling allow visitors to soar 70 feet above ground at speeds of up to 30 miles per hour or lower themselves 75 feet into the mouth of the cave.  For those who'd prefer to keep their feet on the ground, a variety of tour packages are available to appeal to everyone's comfort level.  Guided group tours last anywhere from 45 minutes to an hour while off-trail adventures – on which spelunking explorers are invited to crawl through the muck on their hands and knees – can last up to four hours.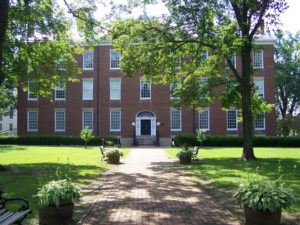 3. Oscar Getz Museum of Whiskey History
Housed in Spalding Hall – which originally operated as a seminary – is the Oscar Getz Museum of Whiskey History, which celebrates the southern spirit by charting the evolution of American blends from pre-colonial days through the mid-20th century.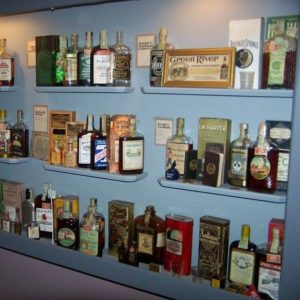 More than 50 years' worth of rare artifacts can be found on display, from preserved casks and vintage bottles to presidential documents, including Abraham Lincoln's liquor license.  Other interesting items include advertising art and medicinal whiskey bottles, relics from a time when the distilled liquor was touted for its supposed therapeutic properties.  The Prohibition exhibit immerses visitors in a speakeasy experience that includes a pair of full-sized bars, lighted stage, and displays of period-era flapper dressers.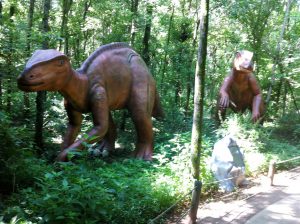 4. Dinosaur World
Unlike Jurassic Park, this attraction does not feature reincarnated raptors or terrifying T-rexes.  Instead, what you'll find here are hundreds of life-sized recreations of the prehistoric creatures who roamed the earth millions of years ago.  Exhibits here are interactive and encourage children to learn about the largest land mammals to ever walk the planet, while themed playgrounds and picnic areas allow youngsters to give their roaring a rest for a while as they tear into their (herbivorous or carnivorous) snacks and stomp about.  A 5,000-square foot gift shop offers a bevy of souvenirs and artifacts to serve as a remembrance of your visit, including dino-themed games, toys, and glistening geodes.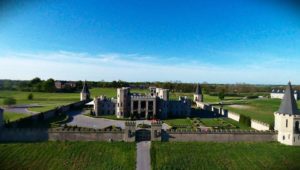 5. The Kentucky Castle
Located on a 50-acre estate in Versailles, this imposing structure – also known, at varying times, as Martin Castle, Versailles Castle, and Castle Post – was originally conceived as an extravagant private residence by Rex and Caroline Martin back in the late 1960s but today operates as a hotel and event center.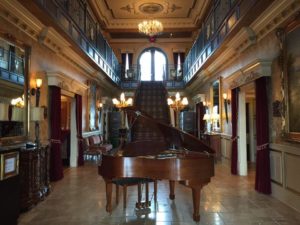 For years, the castle remained unfinished until an ownership change in 2003 paved the way for a renovation that was beset with setbacks, including a catastrophic fire the following year.  Upon its completion in 2008, the would-be home was converted into a sixteen bedroom inn which operates as a bed and breakfast as well as a destination for weddings and private events.  The castle features a full-service restaurant, spa, and even offers guided tours with an optional lunch package.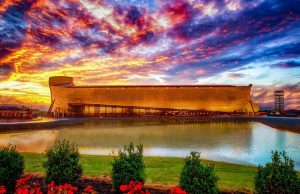 6. Ark Encounter
Using the Bible as a blueprint, this attraction features a larger than life interpretation of Noah's signature vessel built to the specifications listed in the good book.  The imposing ship stands 51 feet tall, 85 feet wide, and 510 feet long and houses exhibits that explore the technology of the pre-flood world, as well as the hypothetical living quarters Noah and his family may have lived in during their time on the seas.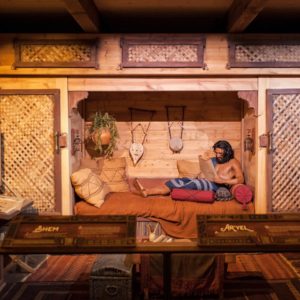 In addition to the sculpted animals of biblical times (which may differ from the animals we are familiar with today), the site also houses an array of latter-day mammals at Ararat Ridge Zoo, including petting zoos and camel rides.  Zipline and playground areas also stand in the shadows of this impressive recreation, which is said to be the largest timber-frame structure on the planet.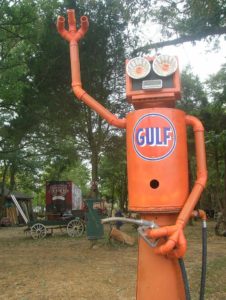 7. Apple Valley Hillbilly Garden and Toyland
This one-of-a-kind walkthrough attraction in Calvert City sprang from the mind of eccentric artist Keith Holt, a one-time actor, puppeteer, and avid toy collector.  The land on which it stands was originally purchased by Grandpa Oral Wallace (Holt's real-life grandfather), who cultivated it for use as an apple orchard as well as an underground still during Prohibition.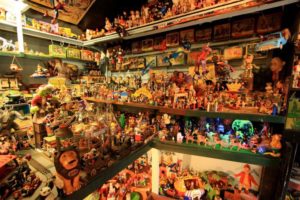 Capitalizing off the nearby highway, Wallace erected a country store on the land, which Holt returned to decades later after a stint as a circus clown and standup comedian to display his own unique brand of folk art centered on puns and bizarre memorabilia.  The site's crowning achievement is the artist's toy diorama, a 100-foot by 140-foot space that houses more than 3,000 pieces from Holt's own personal, eclectic collection.  Admission to the museum is free, though donations are encouraged to help maintain the property.