South Dakota
Discover More of South Dakota
These locations are the best-kept secrets in the state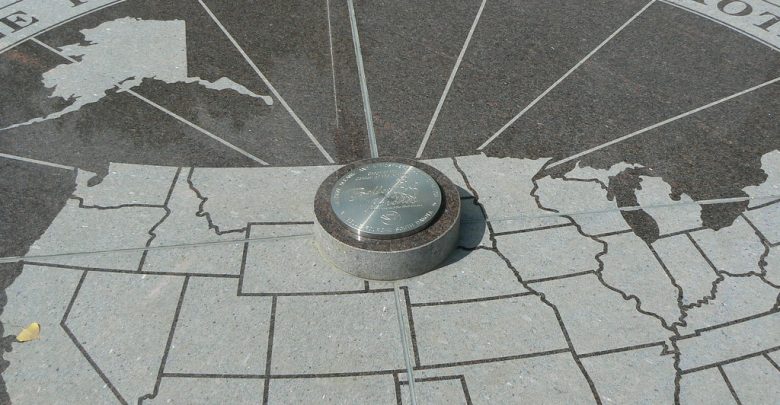 When you think about visiting South Dakota, you likely think about Mount Rushmore, Crazy Horse, Deadwood and the Badlands. While these are all worth your visit, you just might miss out on a few things that could trip your trigger. There's more to South Dakota than you might imagine.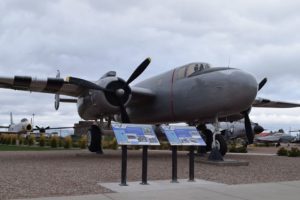 South Dakota Air and Space Museum – Box Elder
Located just outside Ellsworth Air Force Base near Box Elder, the South Dakota Air and Space Museum highlights American aviation history and inspires the future of aeronautics. This is an added bonus when you visit the Black Hills for any aviation enthusiast or history buff. Here you will find more than 30 military aircraft on display from WWII to more modern-day machines. Better yet, admission is free!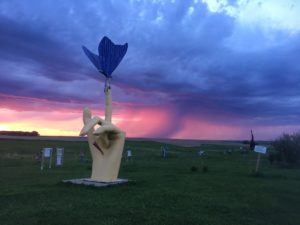 Porter Sculpture Park  – Montrose
If you're looking for something a bit out of the ordinary, bordering on whacky, Porter Sculpture Park fits the bill. Artist Wayne Porter gave up sheep farming to concentrate on his sculpture art, which he had been perfecting since the age of 10. When he first created his multi-story sculptures, he displayed them on his farm and crowds began to come by to take a look. He soon realized he needed a bigger piece of land. Now he creates his larger-than-life masterpieces – bull heads, dragons, fish in a fishbowl and more – places them on his expanded acreage. He allows the public to walk amongst and interact with the sculptures. You can touch the art! It is a dog-friendly sculpture park that will bring tons of enjoyment and instagrammable moments.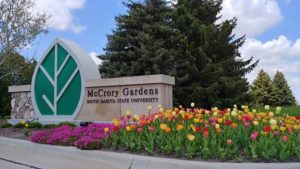 McCrory Gardens – Brookings
South Dakota State University houses a beautiful piece of the state's horticultural history at the McCrory Gardens. The garden is named after Professor S.A. McCrory who headed the University's horticulture department and envisioned a research garden filled with trees, shrubs, grasses, and flowers that were or could be part of South Dakota's landscape. That dream came to fruition and is now a 25-acre display garden that features everything from azaleas to a prairie medicinal garden and a children's maze. Be sure to check out the website for special learning opportunities and presentations from University faculty and staff.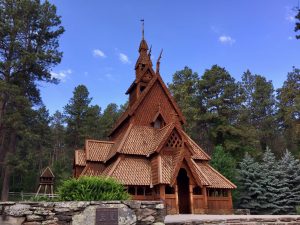 Chapel in the Hills – Rapid City
You may remember learning that the Upper Midwest was settled by a large group of Norwegian Lutherans. The Chapel in the Hills is a testament to the impact of this group of people. Tucked at the bottom of the Black Hills, the chapel is an exact replica of the famous Borgund stavkirke of Laerdal, Norway, and originally housed the Luthern Vespers radio hour before the program moved to Minneapolis in 1975. Built in 1969, the Evangelical Lutheran Church has continued to welcome guests and hold evening services, weddings, and group tours. It's a beautiful thatch-roofed chapel perfect for a stop to pray, meditate or just stand in awe.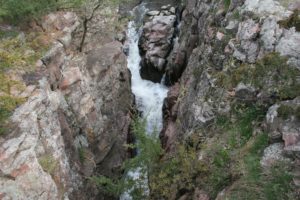 Devil's Gulch – Garretson
Known more for outlaw shenanigans and tall tales than the devil himself, Devil's Gulch Park is a picturesque spot. Jesse James made Devil's Gulch famous when he and his gang found themselves in nearby Garretson after a failed bank robbery attempt and a string of horse robberies. The legend says the outlaw was chased by Garretson lawmen when he came upon the gulch, which boasts a 20-foot span and 60-foot drop, where he charged his horse and made the giant leap to freedom. With the gulch only being a half-mile long, who knows how true it is, but you be can be the judge.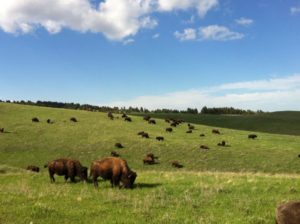 Custer State Park Buffalo Safari – Custer
Go where the buffalo roam! Just outside Custer, near the Crazy Horse Memorial, is Custer State Park. It is within this park that you can find all kinds of animals, from pronghorns to turkeys and the majestic bison. For a change of pace, book yourself a ticket on the Custer State Park Buffalo Safari and Cookout. Here you will go off-road with your knowledgeable guides who will let you in on the secrets and lore of the area while hunting for the park's buffalo herd. Be sure to bring your camera because you can get up close and personal with these animals in the comfort and safety of the Jeep. Top off your evening with the cowboy cookout, complete with Western entertainment that is fun for the entire family.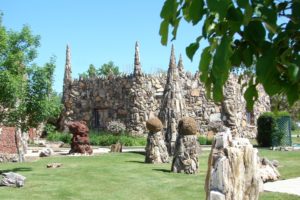 Petrified Wood Park – Lemmon
It is not every day that you run across a full city block brimming with petrified wood, fossil and stone structures. The Petrified Wood Park and Museum is the world's largest of its kind and the brainchild of an amateur geologist who brought in local petrified wood, dinosaur and mammoth bones, and stone to create 100 structures, including a castle. The castle serves as the town's museum and it is open during the summer months.
What are you waiting for? Take a moment to explore a few of South Dakota's best-kept secrets while you forge your way across the prairie to see some of the most iconic monuments and memorials in the United States.