Minnesota
Crazy, Fun and Cold! Minnesota's Winter Festivals
Ice sculptures, beer fests, fishing, and all kinds of wintry fellowship across the state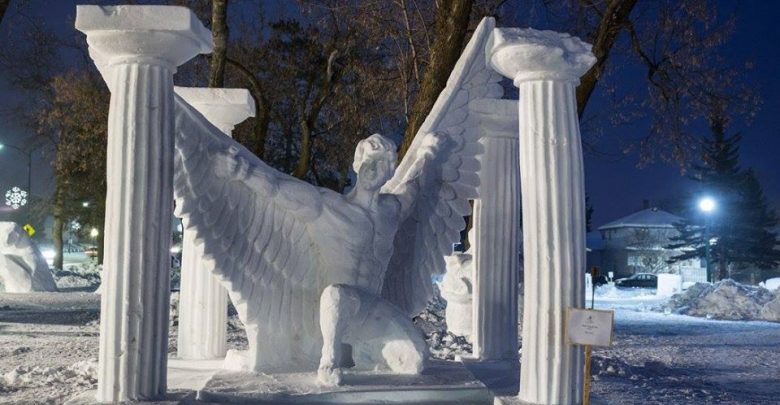 Minnesotans love their outdoor activities, even in the wintertime. We like to get out and embrace the cold and snow with winter sports and activities and why not, when there are so many enjoyable things to do in the winter? Get out and experience the fun by enjoying some fantastic winter festivals around the state. From traditional events to non-traditional winter pursuits, festivals are the best ways to spend cold days. With all of the fun, you won't even notice the cold, or you'll enjoy it even more.
So pull out your long-johns, folks. These festivals offer something for all ages. Let's experience our winter playgrounds and recreation with some late-season festivals from around the state.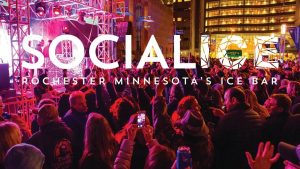 SocialICE in Rochester MN
SocialICE turns Rochester's downtown Peace Plaza into a world of ice, worthy of a celebration. From Thursday to Saturday, enjoy nighttime fun with your friends in this winter wonderland. This festival draws a big crowd as approximately 50,000 people attend each year to experience everything the cold can offer. SocialICE planners tout twelve custom-designed ice bars decked out with lights, each offering their own specialty drinks. Even the glassware is made from ice, so be sure to wear your mittens to enjoy your drink! Enjoy multiple unique ice sculptures, nightly DJ music and slip into the heated igloo warming house to take off the chill. The festival is free and open to all; drinks available for purchase.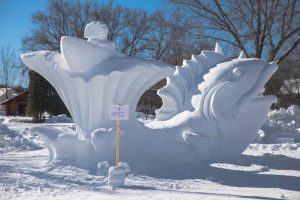 Ely Winter Fest, Ely MN
Enjoy the serene north woods of Minnesota with a week in Ely at the Ely Winter Fest. Surrounded by beautiful trees and lakes aplenty, Ely is the place to go to enjoy the quiet and get away from it all. What began as a finish line celebration for a ski race 26 years ago has developed into ten days of fun. Taking a cue from Scandinavia, partake in a game of Kubb – Swedish lawn bowling that involves tossing wood pieces that look like chess figures. You can also enjoy a medallion hunt, a labyrinth made of snow, the Great Nordic Beard Test, a chili cook-off, an art walk, a downtown arts market and a local evening concert given by the Raven Loonatics. Many of the events are free, but others charge a nominal fee.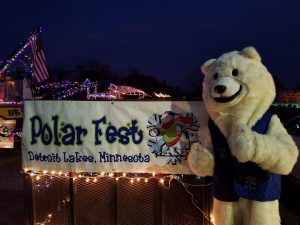 Polar Fest, Detroit Lakes MN
On the western side of the state, you'll find the happening lake-centered area of Detroit Lakes. Just miles from Alexandria, Detroit Lakes is a hotbed of fun in the summer, but why limit the fun to only summertime? From family-friendly to adult evening activities, the Polar Fest has it all. This popular festival lasts a week and offers more activities than we can list. Some of the highlights include an ice sculpting contest, a Winter Shanty Beer Tasting, a Freeze Your Buns Run, a curling contest, a Hot Dish challenge, winter trail hikes, a polar plunge, a chocolate event, ice golf, a spaghetti feed and of course, fireworks on the lake. The Polar Fest offers days and days of activities, sure to please everyone in your group. Many of the events are free and others charge a fee.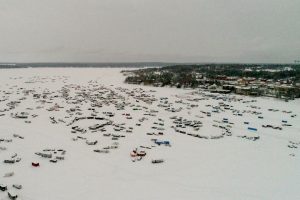 International Eelpout Festival, Walker MN
Named for the bottom-dwelling fish found locally in Leech Lake, the popular International Eelpout Festival in Walker is an unforgettable experience. Near the Brainerd Lakes area to the northern part of the state, this 40-year old festival draws thousands of people each year. The Eelpout is a fishing contest with so much more and if you like winter activities, this is the place to be. Over three days, they feature dog sled rides, chainsaw ice carving, pout curling, an epic beer pong tournament, live music in the big top tents and of course, a polar plunge. It's family friendly during the day and geared toward adults at night. Find more information about events and fees here.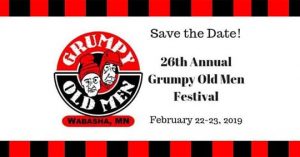 Grumpy Old Men Festival, Wabasha MN
Held along the shores of the Mississippi River in Wabasha, the Grumpy Old Men Festival honors the namesake movie filmed there in the '90s. Throughout the weekend, they offer an ice fishing contest, an ice bar, a showing of the Grumpy Old Men movie, a Hot Dish lunch, evening entertainment, the Grumpy Plunge and a spaghetti feed held at none other than Slippery's Bar and Grill, (which if you've seen the movie, you know is the featured bar at the center of the film). Many of the events are free and the proceeds from the Grumpy Plunge benefit local non-profits.
Winter Beer Dabbler, St Paul MN
Held on the state fairgrounds in St. Paul, this one-day celebration of beer and brewing activity in the city is the largest outdoor beer festival in the state. It features unlimited samples of craft beer, live music, and winter activities. Almost 200 breweries offer 600 types of beers and ciders plus a meat and cheese showcase from local grocer Lunds & Byerly's and live music. Your $50 ticket gets you access to the beer samples, the food, and the heated coliseum.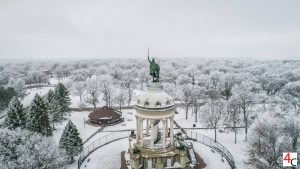 Bock Fest, New Ulm
Like Octoberfest, but in the winter, Bock Fest celebrates New Ulm's German heritage and passion for beer. Held at the August Schell Brewery grounds, enjoy beer, brats and time with your friends while saying goodbye to winter. Relish in their rich history with this festive atmosphere including a medallion hunt, live music, and a bonfire. There's also a gift shop to purchase your favorite beer gear. Tickets are $10 and attendees must be 21 to enter.
From polar plunges to beer drinking and contests of all kinds, there's no better way to celebrate winter than to get out, enjoy the festivals and grab your share of the winter fun.