Michigan
Autumn Is in the Air! The Best Harvest Festivals and Fairs in Michigan
Food, beer, tractor pulls, crafts, pies, lumberjacks, wine, games, contests -- There's nothing like a good 'ol Autumn fair or festival.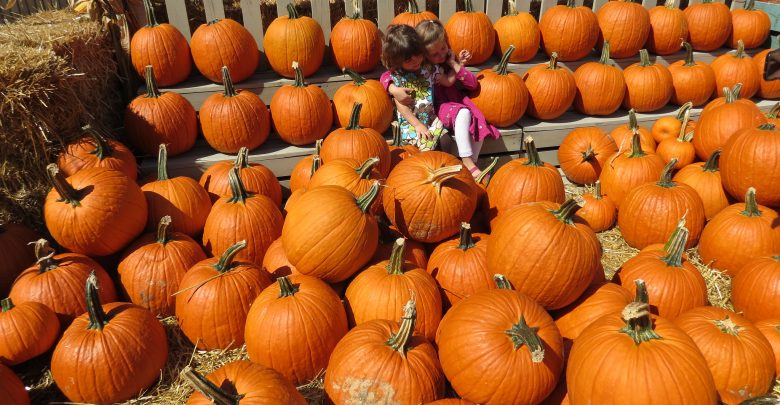 Fall festivals are a hallmark of the season, and Michigan is lucky to enjoy a myriad of fun-filled events where you can celebrate pumpkins, apples, harvest, and all things autumn.  Many of these festivals showcase the rich agricultural traditions found throughout the state and provide a chance for local cultural talents to shine.  And a few of them celebrate things you probably never knew there was a festival for!  So whether you're hankering for a good ol' fashioned tractor pull, want to challenge a friend to a pumpkin pie-eating contest, or want to indulge your inner cider connoisseur, there's a festival (or three) for you!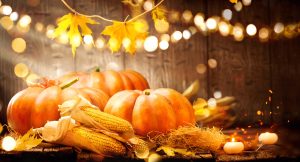 Harvest Festival: Brimley (State Park)
Can't wait until Halloween?  We hear you.  Head to Brimley, where simply spooktacular seasonal fun awaits visitors at the Harvest Festival in Brimley State Park.  We're big fans of any event that includes candy bar Bingo!  Other fun activities include pumpkin carving and pumpkin painting, a pancake breakfast, chili cook-off, and even a campsite decorating contest.  The Halloween fun continues with a themed haunted house and costume contest.  Campers and non-campers alike are welcome to participate in trick-or-treating – if you're not staying on site, you can drop off your treats to be distributed around the campground.  What a way to welcome fall!
Allegan County Fair
We don't know of many county fairs grander than the Allegan County Fair.  It has a long history, dating back to 1852, and it only gets better every year!  This is the place to be to watch rodeo performances.  Of course, there's a lot more to see than the yearly rodeo – and a lot of it involves thrills!  Enjoy the demolition derby, supercross racing, harness horse racing, off-road derby, tractor pulls, carnival rides, and parade.  When you're ready for some music, check out the stellar entertainment acts that headline every year on the concert stage.  The Allegan County Fair has it all – plus some of the biggest and most impressive livestock barns and arenas in all of Michigan.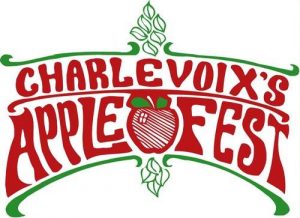 Charlevoix Apple Festival
Almost as synonymous with fall as pumpkins, apples are Michigan's most important fruit crop.  So a list of fun fall festivals here wouldn't be complete without a festival that celebrates this classic autumn fruit!  Check out Charlevoix's Apple Fest to get your fill of apples – more than 30 varieties of them (but who's counting?).  Stay awhile and enjoy an art and craft show, yummy treats from local orchards and farmers, petting zoo, face painting, balloon art and more.  And make sure you enjoy the stunning fall colors while you're in town!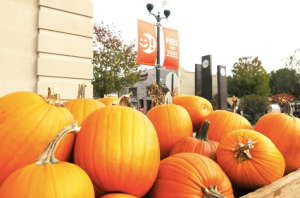 Zeeland Pumpkinfest
If you're a fan of fall (and chances are you wouldn't be reading this list if you weren't), there must be a pumpkin festival on your to-do list this autumn.  And we have a winner for you.  Zeeland Pumpkinfest has a ton of pumpkin-y awesomeness to offer intrepid festival-goers this fall.  There's a parade, music, games, pumpkin pie eating contest, pet costume contest, pumpkin seed spitting contest, and even a pumpkin rolling contest (bring your own pumpkin).  Kids will love the Little Mermaid and Prince Eric meet and greet, petting zoo and the kids' tractor pull.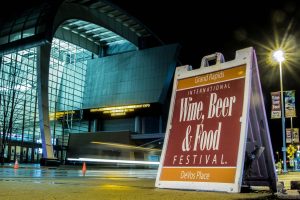 Grand Rapids International Wine, Beer & Food Festival
Foodies rejoice!  Michigan is home to one of the biggest culinary festivals in the Midwest, and the fun happens each fall.  Grand Rapids plays host to the International Wine, Beer & Food Festival, and trust us, you won't want to miss it.  A dizzying array – 1500, to be precise – of beers, spirits, ciders, and wines can be found here, from locally produced offerings to specimens that hail from countries around the world.  Some of the finest chefs from local restaurants come together to produce taste plates to tempt every palate, and there are food seminars and wine and beer tasting sessions.  There's something for every taste here!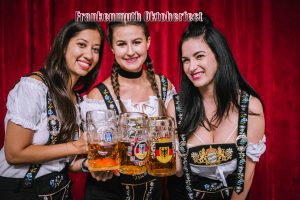 Frankenmuth Oktoberfest
If you think "Christmas" when you hear the word "Frankenmuth", you may be surprised to know that this is also a go-to destination in the autumn.  Frankenmuth Oktoberfest packs a ton of German fall fun – and it'll save you the price of a flight to Munich!  This was the first ever Oktoberfest to be endorsed with its German namesake's blessing, and was the first festival to enjoy beer exported from Hofbrauhaus in Munich.  So good luck trying to find more authentic German beer anywhere in the state!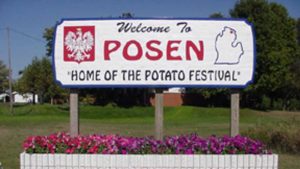 Posen Potato Festival, Posen
Fans of the potato – and of alliteration – will flock to the Posen Potato Festival.  More exciting than the name would indicate, this festival celebrates this beloved staple, and explores its use and importance in the local area.  There's also a potato dish contest (just in case you need a break from all the pumpkin and apple dishes).  Not enough?  More mainstream fall festival offerings include arts and crafts displays, vendors, a flea market, a 5K run, and a parade.  Oh, and who could forget the line-up of polka bands?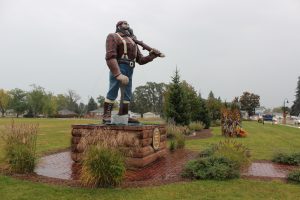 Paul Bunyan Days, Oscoda
Pumpkins, apples, and tractor pulls not quite your style?  Come on down to Oscoda to experience a fall festival of a very different sort – one that's completely dedicated to Paul Bunyan!  This one certainly wins points for originality.  At Paul Bunyan Days, you can honor America's favorite legendary lumberjack legend every fall with chainsaw carving, food and craft vendors, pie-eating contests, classic car shows, special events for children, lumber Jack & Jill look-alike contest, and even – you guessed it – a beard competition.