California
There's Nothing Like the Golden State
12 places you should plan to see this year in California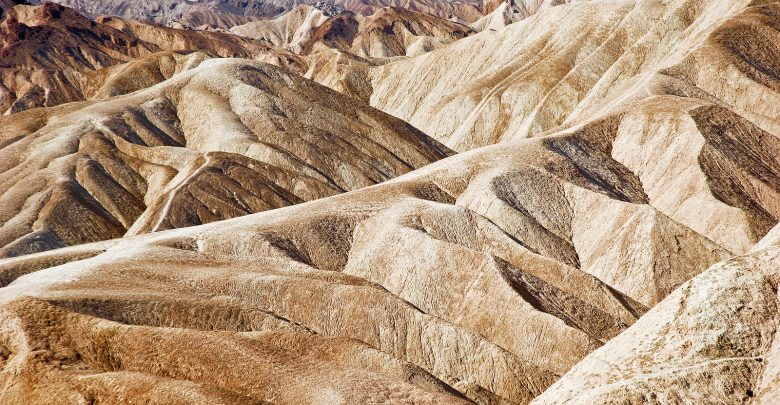 California is one of the most amazing states there is. Because it stretches so far north and south, the landscapes are astoundingly varied, and the number of super cool things to see and do here is unimaginable.
That said, many Californians never even manage to leave their hometowns. This means they never see even a handful of the amazing things their state has to offer. Luckily, you aren't one of those people. If you're reading this article you are probably looking to plan a California adventure, and that is something we can get behind.
Below is a list of the top 12 things we think you should do in the state of California this year. If you manage to do them all, start searching for more awesome sights to see. We're betting you won't run out anytime soon.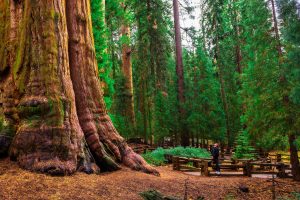 Sequoia National Park
Some of the coolest sights to see in all of California are the incredible trees. Sequoia National Park is home to the world's largest trees, and you have to see them to understand just how awesome they truly are. Here you can walk through a tree trunk, hug trees you can't wrap your arms around, and simply stand and marvel at these incredible giants.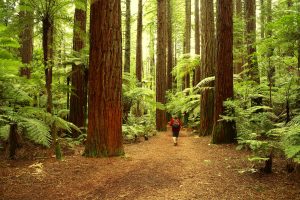 Redwood Forests
As if playing host to the world's largest trees wasn't good enough, California took it a step further and gave the world's tallest trees a place to call home. Redwood trees may not be quite as big around as the aforementioned sequoias, but they are taller, and looking up at one is an experience unlike any other. Hiking through the redwood forests is something that everyone should do at least once.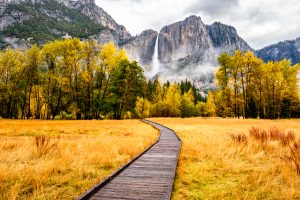 Yosemite National Park
Looking for even more natural beauty? Head to Yosemite National Park for some of the most incredible views you'll ever find. Hike through the park, seek out some wildlife, and gaze in awe at magnificent waterfalls. This national park is one of the most beautiful ones out there, and once you visit you'll understand why it's so well-loved by so many.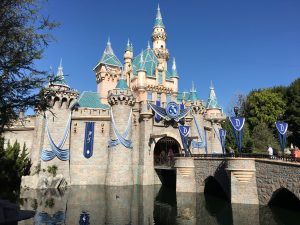 Disneyland and California Adventure
It may not be created by Mother Earth, but everyone who visits has to admit that Disneyland is pretty dang cool. This is the world's first-ever theme park, and is one of the best in the world to this day. Here you can meet favorite characters, ride incredible themed rides, and watch some of the best performances in the world of amusement parks.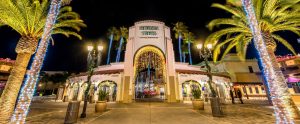 Universal Studios Hollywood
Another incredible theme park is Universal Studios. This park is perfect for older kids and thrill-seeking adults because it's home to some seriously awesome rollercoasters. That said, the best thing about this park is the fact that it makes all your favorite movies come to life. Want to walk through the world of Harry Potter? You got it! Prefer to see the dinosaurs from Jurassic Park? No problem!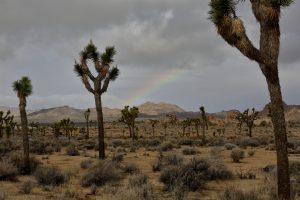 Joshua Tree National Park
Joshua Tree National Park may not be as well known as the ones mentioned above, but it's still well worth visiting. The rock formations here are amazing to see, and because it's a "dark sky" park, it's the ideal place to do some stargazing. Be sure to seek out some Joshua trees while you're there, and don't forget to check out the various other desert plants.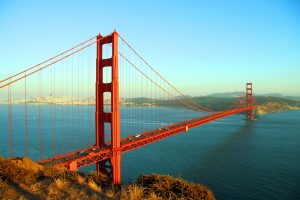 Golden Gate Bridge and Downtown San Francisco
The Golden Gate Bridge is a landmark that we've all seen in movies, but if you've yet to see it in real life, it's high time you did. Not only should you see the bridge, you should also head into the city and check that out. Fisherman's Wharf, the Ferry Building, and Pier 39 are all must-sees, and the many eateries will keep you well fed. Of course, you'll want to ride a cable car as well!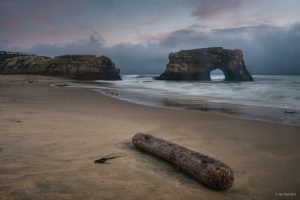 Natural Bridges State Park
We love the little city of Santa Cruz, and one of the best things about this city is Natural Bridges State Park. This amazing little state park has a few different things that make it unique and wonderful.
First, we must mention the butterflies that call this park home during winter. There are hundreds of these gorgeous creatures in the park, a truly magnificent sight to see.
Other awesome things about this park include the beautiful beach, amazing creature-filled tide pools, and the park's namesake: the "natural bridge" rock formations.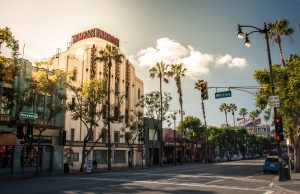 Hollywood
Of course, everyone should see Hollywood at least once in their life. The Chinese Theater, Walk of Fame, and world famous Hollywood sign are all fantastic things to see in real life, and make for some awesome photo opportunities.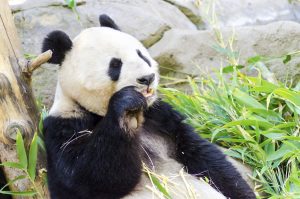 San Diego Zoo
Often touted as the best zoo in the country, the San Diego Zoo is a super cool family-friendly attraction that is highly recommended to travelers of all ages. It's home to over 3,700 animals, all of which are amazing to see. The habitats here are some of the best in the world, and the animal diversity makes every visit unique and interesting no matter how many times you make the trek down there.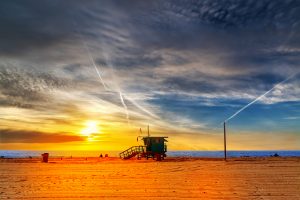 Santa Monica Pier and Beaches
Santa Monica is home to some of the best beaches in SoCal, and considering this state is known for their beaches, that's really saying something. For this reason, a trip to Santa Monica to play on the beach, take advantage of the surf, and stroll the bustling pier is always a great idea. Heck…thanks to the amazing SoCal sunshine, it's even a good idea in winter!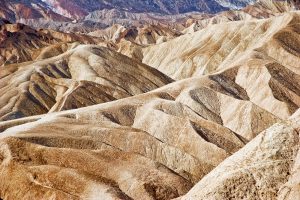 Death Valley National Park
Whether you go for the colorful rocks, the creepy ghost town, or the salt flats, Death Valley National Park is an attraction that's well worth going out of your way for. The surprising abundance of wildlife here is definitely cool to see and learn about, and the various landscapes make for amazing photographs. This park is both gorgeous and brutal, and serves as an awesome reminder of just how powerful nature can be.