Texas
Travel Back in Time this Holiday Season at Dickens on the Strand
This annual Christmas event in Galveston is a wonderful tradition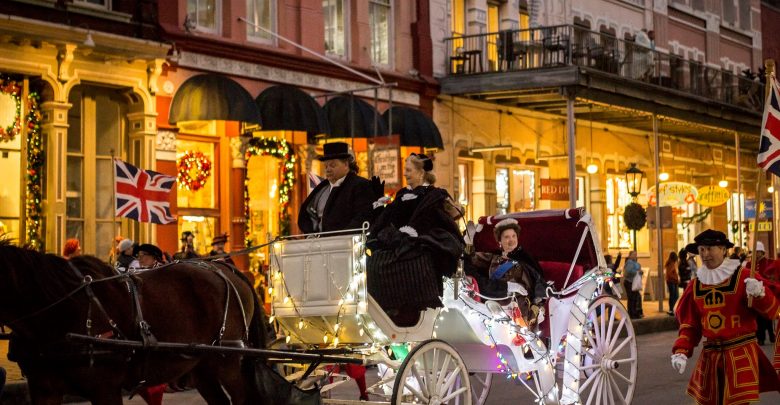 Unique to Galveston, Texas is the Dickens on the Strand celebration. This occurs on the first weekend of December every year and features all kinds of Victorian celebrations. Enjoy the street festival, parades, non-stop entertainment on six stages, strolling carolers, roving musicians, bagpipers, jugglers, and many other entertainers. On top of this, there will be vendors in costume selling goods throughout festive street stalls and rolling carts. You can enjoy holiday foods and drinks while you peruse the crafts, clothing, jewelry, and holiday decorations for sale.
Special Soirees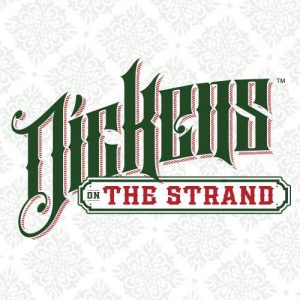 On Thursday, November 29 at 6 PM, the Dickens Champagne Reception will be held in the Dickens home. Oliver Dickens, Lucinda Dickens Hawksley, and Jane Dickens Monk will all be in attendance. This event will be a special and private gathering in which you can explore the 1838 Menard house and meet and greet other guests while enjoying complimentary champagne.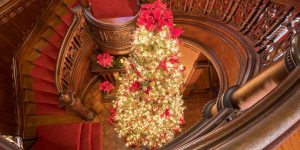 The following night, there will be a soiree at the Bishop's Palace. The Dickens descendants will be in attendance once again, and this time, there will be exciting performances as well as plenty of food and drink to enjoy.
Breakfast with Dickens will be happening on Saturday, December 2 at 8 AM and Sunday, December 3 at 10 AM. Jane Monk, the great-great-granddaughter of Charles Dickens will be hosting and cooking a traditional English breakfast. Join Jane and Chef Mary Bass in the 1892 Bishop's Palace for a delicious and history-brimmed meal.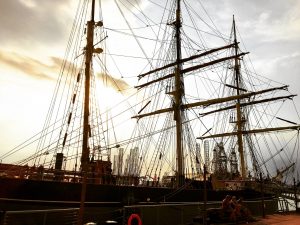 The Salute to Sunset on the 1877 Elissa will be an exciting cocktail event happening aboard the Tall Ship Elissa on Saturday, December 1 at 4:30 PM. Enjoy heavy appetizers, cocktails, cannon fire, and special guests before attending the Lanternlight Parade.
Entertainers
Lucinda Dickens Hawksley, Jane Dickens Monk, Oliver Dickens, Anne Boyd, Father Christmas, Jules Loth, and Josh and Christina Neitz will be the entertainers at Dickens on the Strand 2018.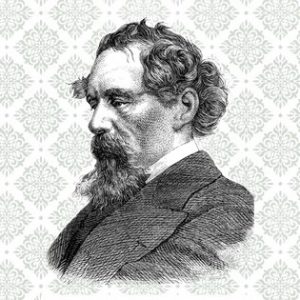 Lucinda is an award-winning author, art historian, and travel writer. She is the great-great-granddaughter of Charles Dickens. Jane's father Cedric was the great-grandson of Charles Dickens. She has been working on completing the memoirs of her great-great-grandfather, and is deeply entrenched in the world of all things Dickens to this day. Her book will be on sale at Dickens on the Strand. Oliver is the great-great-great-grandson of Charles Dickens, and he currently lives in north London. He is an actor, and has a BA in writing, directing, and performance. He will be performing some of Charles Dickens' favorite Christmas tales at the festival.
Anne Boyd has been portraying Queen Victoria at Dickens on the Strand for 23 years. She was raised in Houston and went to Texas Lutheran University for college, majoring in speech and history. She went on to graduate school at Texas State University, then to teach history and speech before entering the business world.
Jules Loth will make his first appearance at Dickens on the Strand this year. He will be playing the role of Prince Albert with Anne Boyd's Queen Victoria. He has been in Texas for over 40 years and graduated from UT Austin with a bachelor's in graphic design and illustration. Previous performance experience includes violin and trumpet, but he has been immersed in the acting world for a long time.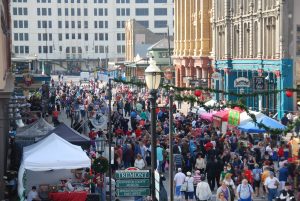 John and Christina Neitz live in Minneapolis, Minnesota but have been making the trip to perform in Dickens on the Strand since 2010. John has been the town crier for Dickens on the Strand for 8 years and even was declared Official Town Crier of the City of Minneapolis in 2004. He has competed in the Invitational World Town Crier Tournament in Chester, England, finishing with a ranking of seventh in the world. Between John and Christina, they have over fifty years of historical reenactment and performance experience. 
Entertainment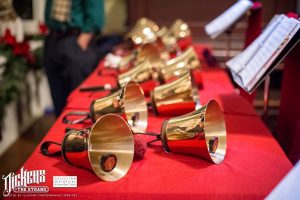 On Friday, November 30, there will be three holiday handbell concerts held in the 1859 St. Joseph's Church. Reserve your seat at the 5:30, 7, or 8:30 PM concert and enjoy the beautiful acoustics of the church accompanied by a talented musical group.
Also on Friday night, from 5-9 PM, Fezziwig's Beer Hall will be hosting the kickoff to the festival. All night long in the hall, there will be live entertainment and drinks. According to the Galveston history website, Mr. Fezziwig was everything that Ebenezer Scrooge wasn't – so gear up for a night of fun.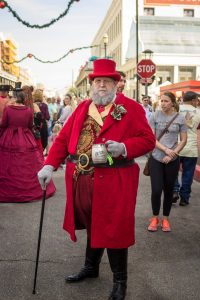 On Sunday, December 2 at 4:30 PM, racers will be lining up to participate in the annual Victorian bed race. 5-person teams are pitted against each other for a race down Galveston's historic streets – in a bed. 4 people will be pushing the racing bed and 1 person will be riding. Awards are given to the teams placing 1st, 2nd, and 3rd as well as a special award for "best-decorated bed."
A more detailed schedule indicating specific show times for the six stages will be released as the festival gets closer. You can check in at http://www.galvestonhistory.org/events/dickens-on-the-strand/schedules-special-events.
Walking Tour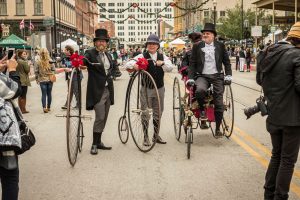 Enjoy learning about The Strand on Saint Arnold's Strand Walking Tour held at various times every day of the festival. You will learn about many historic landmarks and enjoy Saint Arnold Brewing Company's signature ales. After this tour, you'll walk away more knowledgeable of the history of early Galveston.