Wisconsin
Enjoy the Best of Wisconsin This Year
14 places you should see in our amazing state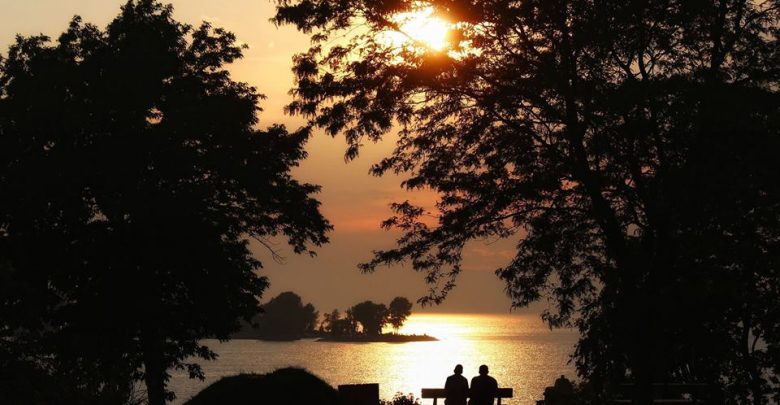 Whether you're looking for outdoor adventures, a memorable visit to a museum, or a unique attraction you can't find anywhere else, Wisconsin is the place to be. This incredible state is jam-packed with things to do and sights to see.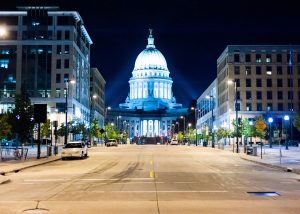 If you're planning a trip to Wisconsin, or if you're a local and plan on touring different parts of the state, you may be wondering which attractions are worth your time. Because there are so many options, it can be difficult to narrow the list down to something manageable. Lucky for you, we've done all the legwork and have compiled a list of the top things to do in this fabulous state.
Below are the dozen-plus places we think you should plan to see this year in Wisconsin.
#1: Apostle Islands National Lakeshore
Are you an outdoorsy kind of person? Want to spend some time enjoying gorgeous Lake Superior? If so, Apostle Islands National Lakeshore is the place for you. This gorgeous park offers all kinds of water-based activities including kayaking, sailing, and even mini-cruises. This is definitely the place to be for adventures on the water.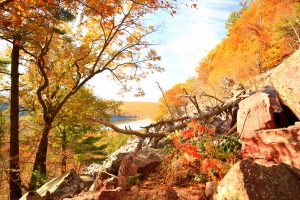 #2: Devils' Lake State Park
Another wonderful place for those who enjoy the great outdoors is Devil's Lake State Park. This park also features a lake for boating, with other activity options including camping, rock climbing, birding, and hiking. No matter what you choose to do, you're sure to love the beautiful scenery this area has to offer.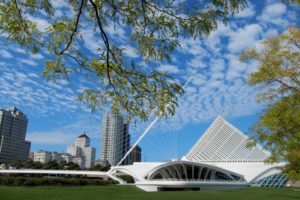 #3: Milwaukee Art Museum
Attention all art lovers! This is the attraction for you. Milwaukee Art Museum has a variety of gorgeous art pieces to admire. Additionally, this museum often hosts special events and activities, meaning there's always a reason to return.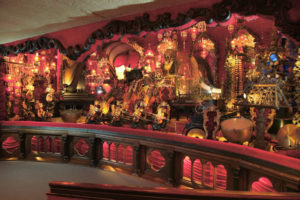 #4: The House on the Rock
A strange and unique attraction, The House on the Rock is an architectural masterpiece that holds a wide variety of interesting collections, from dollhouses to piper organs. Of course, the awesome artistic creations filling the space also help add to the unique beauty found here. Visitors often spend hours at a time in this bizarre and wonderful place, and we're guessing you'll do just the same.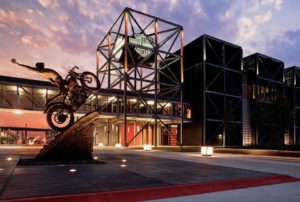 #5: Harley-Davidson Museum
Are you a motorcycle fan? If so, you're going to adore the Harley-Davidson Museum. The museum shares the history of the Harley-Davidson company, as well as some history on motorcycles in general. The collection of bikes in the museum is impressive, and the audio tour and behind-the-scenes tour are both absolutely worthwhile.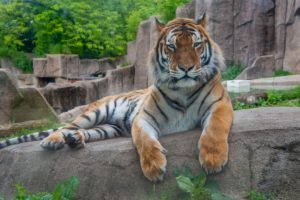 #6: Milwaukee County Zoo
Depending on what season you travel in, a trip to the zoo might just be a must-do. Wisconsin is actually home to a few different zoos—however, one of the best is definitely the Milwaukee County Zoo. There are a number of animals who call this zoo home. All are well cared for, and the well-educated staff are always happy to share little bits of information on the animals.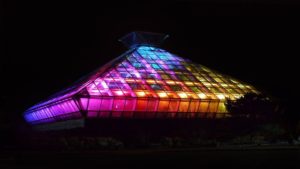 #7: Olbrich Botanical Gardens
Planning some time in Madison? Olbrich Botanical Gardens is a great place to spend an afternoon. The gardens are expansive and absolutely beautiful, and the free admission makes the whole experience even better.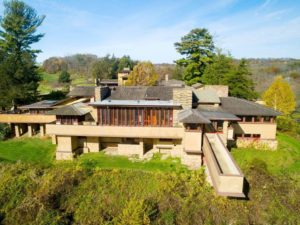 #8: Taliesin
Originally the home and estate of famed American architect Frank Lloyd Wright, Taliesin now serves as a museum, school, and visitors center. Those who choose to visit this attraction are given a few different tour options, all of which focus on the life and works of Mr. Wright. Each and every tour is worth your time and money, so don't hesitate to take one.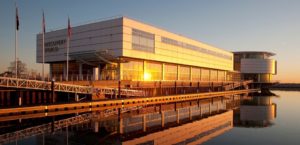 #9: Discovery World
Anyone traveling with kids will want to make time to visit Discovery World. This incredible attraction is both a fascinating science museum and a gorgeous aquarium. There are tons of opportunities for hands-on learning in this place, and adults and children alike will find themselves having a blast while learning amazing new things.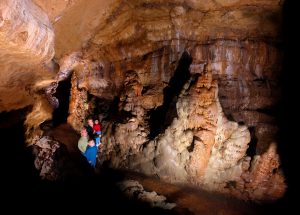 #10: Cave of the Mounds
Caves are truly fascinating wonders of nature, and Cave of the Mounds is no exception. This beautiful cave welcomes visitors every day of the year. The National Natural Landmark offers a variety of different tours, meaning there is something for everyone. The guides are knowledgeable, and every tour is full of interesting sights, sounds, and facts.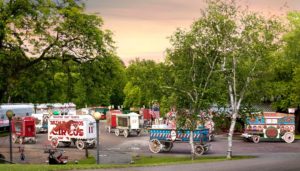 #11: Circus World
An awesome complex with a unique focus, Circus World is part museum and part performance, the combination of which is absolutely spectacular. Spend the first part of the day wandering exhibits and learning all about circuses before heading into the big top to enjoy the amazing circus-style show. Visitors even have the opportunity to ride an elephant!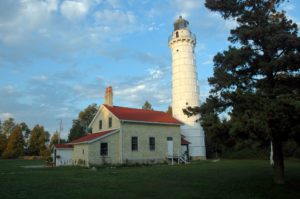 #12: Cana Island Lighthouse
Cana Island Lighthouse is a lovely little lighthouse built way back in the 19th century, yet still stands strong today. Guests are invited to walk through water about a foot deep, or take a quick shuttle ride over to the island where the lighthouse stands. From there, they can learn a bit about the lighthouse and walk to the top of the structure, where they are greeted with amazing views of Lake Michigan.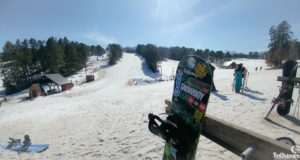 #13: Trollhaugen Outdoor Recreation Area
Skiing is a hugely popular thing to do during the Wisconsin winters. One of the best places to do this is the Trollhaugen Outdoor Recreation Area. This wonderful ski resort has something for everyone, no matter their age or skill level. The staff is friendly and helpful, the food is good, and you're sure to finish each day spent here with a smile.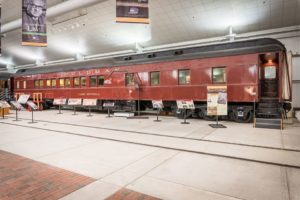 #14: National Railroad Museum
If trains are your thing, you must visit the National Railroad Museum. This is easily one of the best train museums in the country, featuring a lovely collection of engines and cars from a variety of time periods. The play area is perfect for keeping little ones entertained, and the outdoor train ride is fun for the whole family.
Believe it or not, this is only a small sampling of all the great things there are to see and do in this amazing state. Other awesome options include the EAA Aviation Museum, the Pabst Mansion, and Kettle Moraine State Forest. Pick and choose from the options in this article, but don't be afraid to seek out other attractions as well. No matter what you do, you aren't likely to be disappointed.