Rhode Island
Spend Some Quality Time with Nature in Rhode Island
Norman Bird Sanctuary is a gathering place for humans and their feathered friends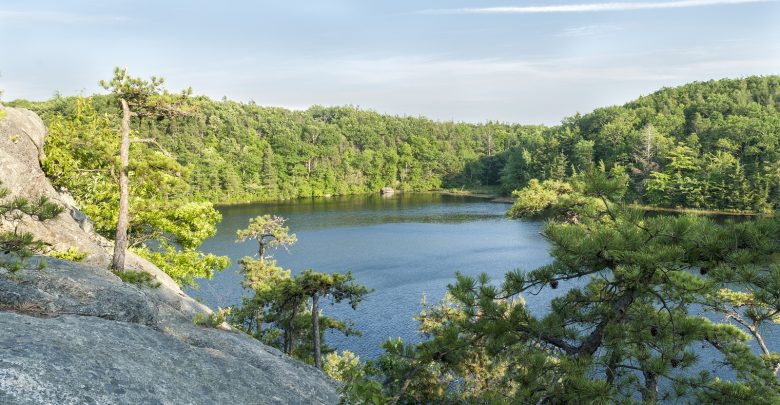 Rhode Island may be the smallest state in the nation, but that does not mean that it is not beautiful. There are plenty of natural wonders to be found. Its nickname is The Ocean State, and that is in part because of the state's unique and picturesque coastline. Rhode Island is filled with nature, culture, education, and history. If you want to experience the natural side of Rhode Island at its finest, plan to spend some time at Norman Bird Sanctuary on Aquidneck Island. You will not be disappointed.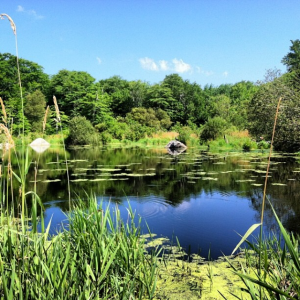 Norman Bird Sanctuary
Norman Bird Sanctuary is located at Third Beach Road in Middletown, Rhode Island. The history of the land itself dates back to the 1700's, when it was purchased and settled on by Isaac Smith. It changed hands several times over the next few decades, and was eventually purchased by George Norman. In 1949, the land was donated as a bequest in the will of his daughter, Mabel Norman Cerio. The house on the property was listed on the National Register of Historic Places in 2008.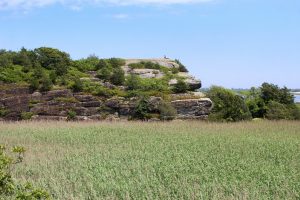 Hanging Rock
The most unique natural wonder that you'll find at Norman Bird Sanctuary is Hanging Rock. It is a rock formation that will give you a view that will make you feel as if you are on the top of the world. The rock "hangs" out over the land below, giving it its name. In order to get to Hanging Rock you will need to hike. The Hanging Rock Trail is about one mile long. It is the most direct trail, but there are spots that are a bit rough for the novice hiker. If you would like a trail that is a little less difficult, try the Gardiner Pond Trail. It runs parallel to the Hanging Rock Trail for a portion of it, but you will then access the rock by a staircase. No matter which trail you decide to take, you will want to have your camera with you for when you reach Hanging Rock. You will be able to see for miles! Within your view will be the ocean, some local ponds, the Sakonnet River, and much more. It may not be the easiest hike to experience Hanging Rock, but it is well worth it.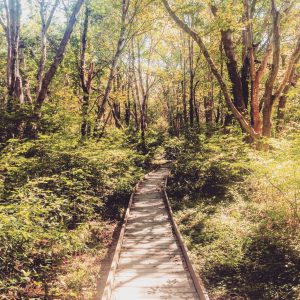 Other Hiking
There is more hiking at Norman Bird Sanctuary than just the trails that will take you to Hanging Rock. There are over seven miles of hiking trails on the property. The trails are well maintained, and you will find boardwalks and stone paved trails, as well as dirt. The most difficult trail is the already mentioned Hanging Rock Trail, but you do not need to be an experienced hiker in order to attempt it. The Universal Trail will take you to Red Maple Pond, and it is ADA compliant. If you hike on the Quarry Trail you will see a spring fed pond. Another trail that you might want to hike is Red Fox Trail. It is 1.2 miles long, and you will see the sanctuary's igneous rocks. There are great views along the entire trail. Other trails include the Woodland Trail and the Woodcock Trail. Since the trails are not all that long, you should be able to hike several in one day.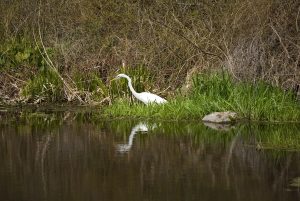 Birds
Since Norman Bird Sanctuary is a wildlife sanctuary, you might expect it to be a bird watchers' paradise. It is one of the most popular spots for bird watching in the state of Rhode Island. The birds that you see will change seasonally. Some of the birds that you might see are mallards, green herons, gray catbirds, downy woodpeckers, American goldfinches, and tree swallows. You can look for birds on your own, or you can join a free guided bird walk. Norman Bird Sanctuary also offers a downloadable copy of their bird checklist so that you will know what to look for and can record what you saw and where. Some of the birds at Norman Bird Sanctuary are migratory, while others might be spotted all year long.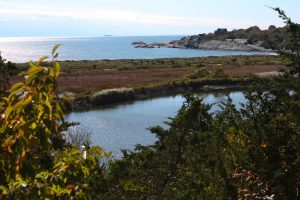 Seasons
Any New England state is beautiful any season, but at Norman Bird Sanctuary you will experience even more beauty throughout the year. During the spring you will find wildflowers and signs of new life. Remember that the hiking might be slightly harder during the early spring months as the snow starts to melt. During the summer everything is alive. Make sure that you have insect repellent because part of that life includes mosquitoes and ticks. You need to visit during the fall when the leaves are changing, the colors will leave you breathless. The winter months hold their own special beauty. Snowshoeing and cross country skiing could be allowed in some areas during the winter, weather permitting.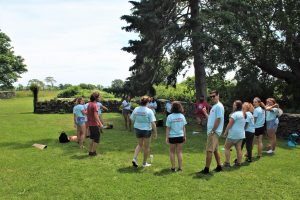 Summer Camp
Norman Bird Sanctuary has held a summer camp for the children for over 60 years. It is for children from ages three and a half through 14. The kids learn about animals, as well as team building skills. The best part of all is that they will have a great time.
Public Programs
There are also programs at Norman Bird Sanctuary that were created with an older clientele in mind. One of the most popular is called "Put Your Waste to Work". During the program adults will learn all about composting, and they will develop an understanding of how easy and important composting can be. Another fun activity that you can sign up for is a 5K that is held at the sanctuary.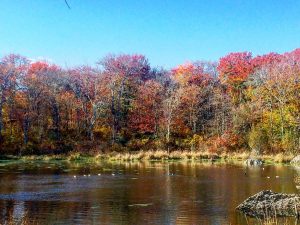 General Information
Norman Bird Sanctuary is open year round, 9:00 until 5:00, except for Thanksgiving, Christmas, and Harvest Fair Weekend. It is also closed during bad weather if the Middletown Public Schools are closed. All guests are asked to stop by the Welcome Center upon arrival. There is a charge of $7 for adults, $3 for students with ID, as well as children ages three through 18. Seniors and military members receive a $1 discount. Children under three are free. Memberships are available. Norman Bird Sanctuary does not allow dogs, horses, bikes, jogging, or smoking. There are other restrictions as well. Groups of eight to 15 are asked to make reservations ahead of time.