Kansas
Kansas Has So Many Incredible Things to Do and See
11 of the must-see attractions in the Sunflower State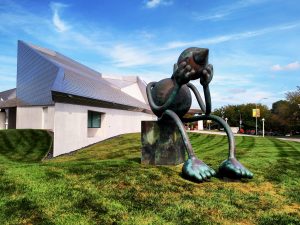 For many people, Kansas is a surprise. This is because this often-underrated state is actually filled with awesome things to see and do. Not only that, there is quite a variety of attractions available, meaning there is something for everyone.
In other words, you aren't likely to become bored while exploring this amazing state.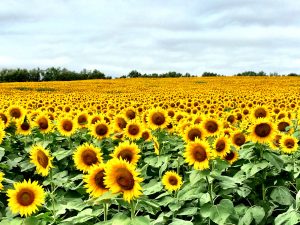 Feeling skeptical of this claim? Read on to learn about just a small handful of our favorite attractions in the Sunflower State. We're certain you'll find something to go check out, and you'll probably discover plenty more cool things to see along the way.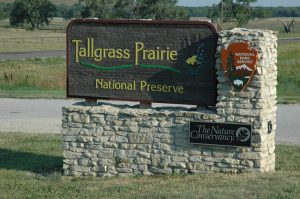 #1: Tallgrass Prairie National Preserve
Located in Chase County, this vast and beautiful place offers visitors the opportunity to see what the plains of Kansas once looked like. Local wildlife (including bison) roam free here, and the wonderful ecosystem of the Great Plains is carefully preserved.
Be sure to stop by the visitor center to learn more about what you'll see while at the preserve, and don't forget sunscreen, water, and a camera.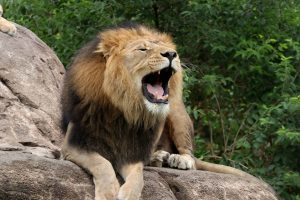 #2: Sedgwick County Zoo
There's nothing quite like a good day at the zoo, and the award-winning Sedgwick County Zoo in Wichita is a wonderful place to spend that zoo day. Here you'll find a wide variety of animals, all of whom live in specially created and carefully maintained habitats. The whole place is clean and well kept, and the amenities help make sure guests are comfortable throughout their stay.

#3: Botanica, the Wichita Gardens
Another awesome Wichita attraction is Botanica, the Wichita Gardens. These gardens are absolutely gorgeous, and are sure to please flora lovers of all ages. The Children's Garden and the Butterfly Garden are both guest favorites, and the many special events hosted by the attraction throughout the year help keep things extra interesting.
We highly recommend the "Savor the Season" events, as well as the "Fairy Tea Parties".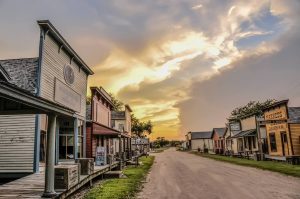 #4: Old Cowtown Museum
Step back in time when you visit Wichita's Old Cowtown Museum. This 1800s recreation of the town of Wichita features amazing staff wearing period clothing, making the living history museum experience feel like true time travel.
Learn about how people lived in the late 1800s, check out farm animals, experience a reenactment, or just enjoy strolling the streets and looking at the amazing historic buildings lined up in a row. No matter what you do, you're sure to learn something new!
#5: Monument Rocks
Looking for an outdoorsy experience? Monument Rocks in Gove County might give you exactly what you're looking for. These rocks are a series of incredible formations that are simply amazing to see in person. Their chalky color is striking against the backdrop of the bright blue Kansas sky, and the science and history behind them are fascinating.
You will definitely want to pack water bottles for this outing, and a camera would be a good choice as well.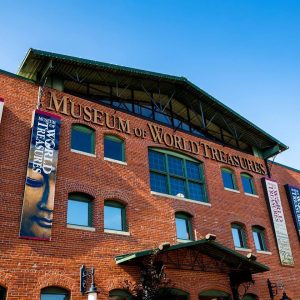 #6: Museum of World Treasures
One of the most varied and interesting museums you'll ever come across, the Museum of World Treasures in Wichita is well worth a visit. Whether you're 4 or 104, you're sure to find something that piques your interest in this place, and the fact that the collection is so varied makes it feel almost thrown together and even more intriguing.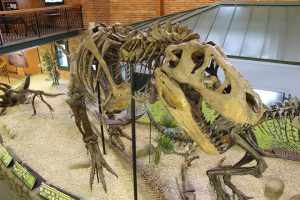 From dinosaurs to Old West artifacts, you never know what will be around the next corner, something that draws you deeper and deeper into the depths of the attraction.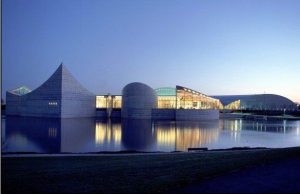 #7: Exploration Place
The last of the Wichita attractions on our list is Exploration Place. This super fun science museum is a great place to visit on a rainy or especially hot day, and has something to entertain visitors of all ages, making it ideal for families.
With hands-on exhibits, live shows, and awesome films in the dome theater, you can learn all kinds of things in this science center, and all of it will be learned while having an absolute blast!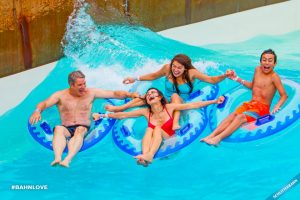 #8: Schlitterbahn Waterpark
It's no secret that Kansas summers are hot. Next time you're looking for a way to cool down during one of those hot summer days, consider Kansas City's Schlitterbahn Waterpark.
Schlitterbahn Waterparks are located in several locations across the country, and we love them because they are consistently clean, fun, and family friendly. The Kansas City location includes a special kiddie area and a fabulous lazy river, as well as plenty of amazing thrill slides for older age groups.
Grab your bathing suit and get ready to have a great day!
#9: Deanna Rose Children's Farmstead
Heading to Overland Park with the kids? Deanna Rose Children's Farmstead is just perfect for young adventurers who love animals and the great outdoors.
Here, kids can ride horse-drawn wagons, milk cows, feed goats, and get up close and personal with a number of other farm animals. The butterfly garden is always a hit, and the birds of prey are fascinating.
Of course, even just exploring the onsite nature trail is a thrill for young children! This place is full of fun for the younger set, and we highly recommend it for anyone looking to entertain their little ones.

#10: Strataca
A very unique attraction that everyone should experience at least once, Strataca is both educational and fun for everyone. This attraction is a salt mine which is now used for tours. Explore exhibits, take a ride into the mine, and much more at this intriguing and surprisingly fun Kansas attraction.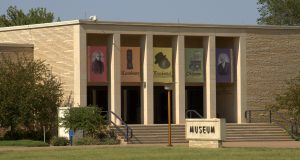 #11: Dwight D. Eisenhower Presidential Library & Museum
Presidential Library and Museum sites are always a pleasure to visit, and the Dwight D. Eisenhower Presidential Library and Museum is no exception.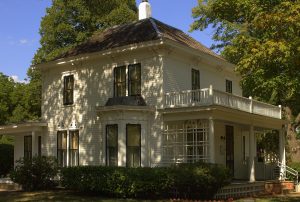 This awesome place offers tours of the 34th President's childhood home, as well as some informative and well-put-together exhibits on the man's life. There are of course plenty of photo opportunities, and the gift shop is quite nice to look around.
All in all, one could easily spend at least half a day here, and seeing this attraction is well worth a visit to Abilene.