New Hampshire
History and Beauty on the Atlantic
Spend a day at the lovely, historic Odiorne Point State Park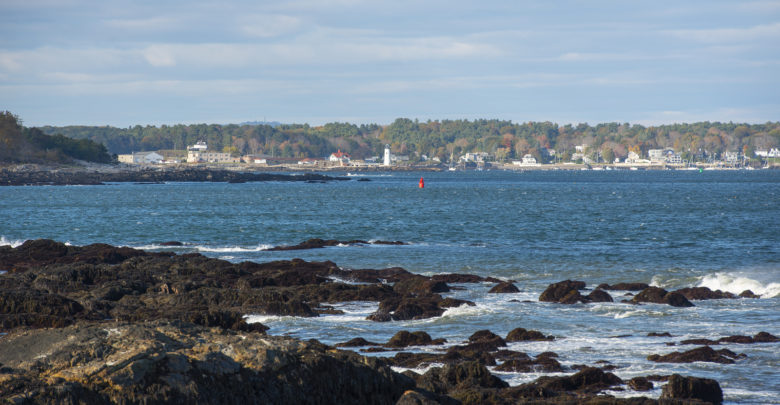 When many people think of New Hampshire, they automatically picture the White Mountains. That makes sense, since the state is where you will find Mount Washington. That is the highest peak in the Northeastern United States, and it is known for its wild weather. When you picture New Hampshire, does the coastline ever come to mind? The coastline of New Hampshire might be shorter than some of the other New England and Atlantic States, but that does not mean that it is not spectacular!
One place that you need to visit is Odiorne Point State Park. You will be able to see the unique coastline, but there is much more to this park than just a stunning view of the Atlantic Ocean. You will also be able to have a glimpse into history. Odiorne Point State Park is a place that you need to visit at least once when you are in the White Mountain State.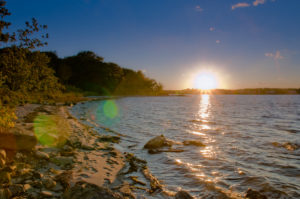 Coastline
The coastline at Odiorne Point State Park is one of the main reasons why you will want to visit. You will not find white, sandy beaches. Instead, the shore is rocky. There are some rocks that are large enough to climb on. Please keep safety in mind, and keep an eye on your children. There are also marshy areas as well.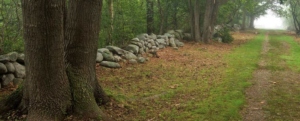 Trails
The trails that are found at Odiorne Point State Park are another reason why you will want to spend some time here. It is a great place to hike! The trails are well maintained, and they are good for different skill levels. There are several points of interest along the trails that you will want to check out. You will want to see Salt Pond, Pebble Beach, Founders Monument, Pirate Cove, and Drowned Forest. Another trail will take you past the old historic cemetery. Since the park is only about 135 acres, you can explore most everything in a day.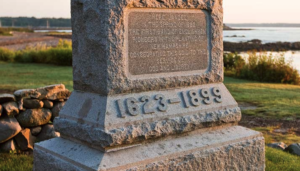 Early History
In 1622, the area was first settled. Called Pannaway Plantation at the time, it was the first European settlement in what is now the state of New Hampshire. It was settled by David Thompson and ten other men. The settlers ended up moving to Strawberry Banke, which is now Portsmouth. Pannaway Plantation was abandoned in 1630, but there are still remnants of it at Odiorne Point State Park.
Odiorne Family and World War II
In the 1660's the land was purchased by John Odiorne. It was owned by the Odiorne family for over 280 years. They farmed the land, and the surrounding area became prime real estate. All that changed with World War II. The area was deemed a perfect place to be able to see far into the Atlantic Ocean. The land was condemned, and almost two dozen homes were seized by the United States government.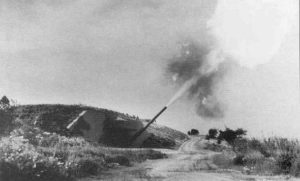 Fort Dearborn
The name given to the new military installation was Fort Dearborn. It was named after Henry Dearborn, who was a major-general in the Revolutionary War, as well as the Commanding General of the United States Army, and also the Secretary of War. The fort was considered to be part of the coastal defense system. Four 155 mm towed guns were mounted, and there were other heavy guns as well.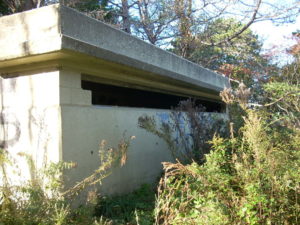 Fortunately, the feared attack on the Atlantic Coast never happened. Rye Air Force Station was also part of Fort Dearborn, and it was used as a radar station from 1949 until 1955. The guns at Fort Dearborn were scrapped in 1948, and the fort was deactivated. There are no traces of the Air Force Station at Odiorne Point State Park, but the deactivated heavy guns and other signs of Fort Dearborn still remain. Instead of returning the land to the previous owners and their families, it was given to the state of New Hampshire, and it eventually became Odiorne Point State Park.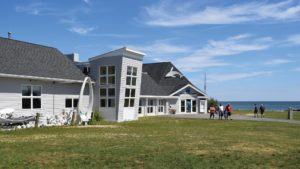 Seacoast Science Center
There is more to do at Odiorne Point State Park than just watch the water, walk the trails, and see the leftover guns. It is also the home of Seacoast Science Center. There are plenty of exhibits that you can enjoy that will teach you and your party all about the seas, and those who live in it. You could learn about the beaches in New Hampshire, coral reefs, and working underwater. Some of the exhibits are interactive and hands-on.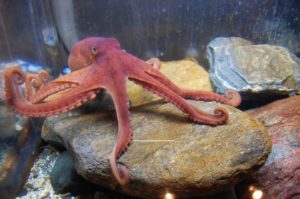 Seacoast Science Center also holds events throughout the year, so there could be something fun going on when you visit. The event could be a special movie screening, an after-hours activity, or even a cruise on the nearby river. Seacoast Science Center is also involved with animal rescue. Called Marine Mammal Rescue, the team is ready to help if there is an animal that is stranded or needs assistance. Marine Mammal Rescue advises anyone who sees a dead or injured animal to call their hotline instead of trying to help the animal directly. Seacoast Science Center is open seven days a week. Hours vary. The cost is $10 for adults, $8 for seniors, and $5 for those ages three through 12. A military discount is available as well. The cost is above the admission fee for Odiorne Point State Park.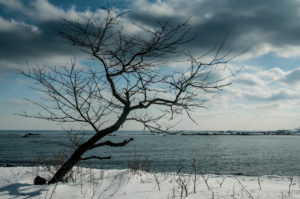 Other Information
Odiorne Point State Park is located at 570 Ocean Boulevard, Rye, NH, 03870. That is less than ten minutes from the small city of Portsmouth. The main phone number is 603-436-7406. The hours are 8:00AM until 6:00PM. While Odiorne Point State Park is open year-round, it is staffed May 25 through October 30, and then it is unstaffed. The admission cost is $4.00 for adults, and $2.00 for children ages six through 11. New Hampshire residents and those 65 and older can visit for free, as can those who are under six years old. Weather could cause the park to close. A free self-guided audio tour is available if you would like to learn more about the area and the park's rich history. There are picnic tables available at the park for those who want to make a day of it. Pets are not allowed, and there are no overnight facilities, and no camping.