Wisconsin
Experience Titletown USA Like a Real Champ
Your plan for getting the most out a few days in Green Bay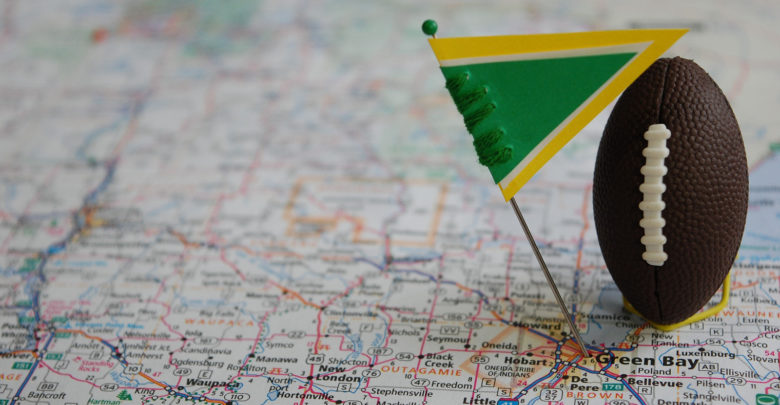 Wisconsin is full of fun places to visit. One of them is the city of Green Bay. Most people think green, yellow, and football when they think of Green Bay, but in reality the place has a whole lot more to offer.
If you're headed to Green Bay soon, it's time to start planning what you'll do while there. Below are some of our favorite suggestions. Whether you cram them all into one weekend or spread them out over multiple trips, we definitely recommend seeing as many of these things as possible.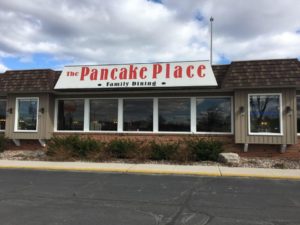 Grab Breakfast at The Pancake Place
Let's start with breakfast. Breakfast might typically be a simple meal, but that doesn't mean it shouldn't be delicious. The Pancake Place is a perfect example of this.
This eatery has a simple name and serves the simplest of breakfast food, but they do it 100% right and we just can't get enough of it. The pancakes are huge and topped with all kinds of yummy things, and the eggs, sausage, and fruit cups fill out each meal quite nicely.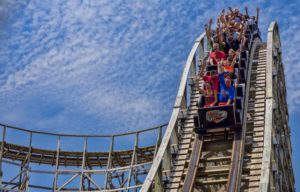 Get Your Thrills at Bay Beach Amusement Park
After breakfast, you'll want to find something fun to do. Fortunately, there are plenty of options. For instance, thrill-seekers will adore the Bay Beach Amusement Park. This awesome place features all kinds of classic rides.
Its location right on the beach is outstanding, and the low prices make this a surprisingly affordable outing that is fun for the whole family.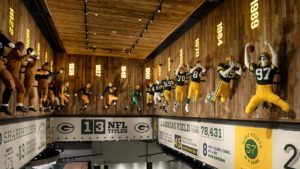 Explore the Green Bay Packers Hall of Fame
Remember earlier when we mentioned football? Well, the football may not be all that defines the city, but that doesn't mean they aren't proud of their team. In fact, they have a whole museum dedicated to the Packers, and if you're a fan of the team, you will definitely want to visit. Here you'll learn about the history of the team, and it actually covers quite a bit of general football history as well.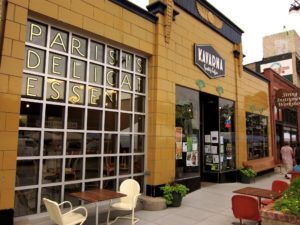 Stop for Coffee at Kavarna Coffeehouse
Coffee is a must during busy days exploring a new city. Fortunately, Green Bay has plenty of fantastic coffee options.
One of the best is Kavarna Coffeehouse. This local coffee shop is the perfect place to meet with friends, curl up with a book, or get some work done. In addition to wonderful coffee beverages, the place also serves up yummy sandwiches made with artisanal meats and cheeses.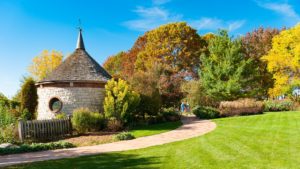 Meander Green Bay Botanical Garden
Time for a relaxing outing? Green Bay Botanical Garden is the place for you. This lovely attraction features hundreds of flowers and other plants in a perfectly manicured 47-acre landscape.
The gorgeous greenery really helps reset your mind and your mood, and gives you an opportunity to de-stress during your time away from the daily grind.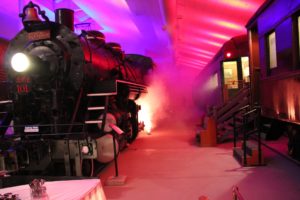 Learn Something New at the National Railroad Museum
If you prefer an indoor activity, you might want to head to the National Railroad Museum. Train fans will adore this enormous museum that is all about railroads. However, even those who don't particularly love trains will get a kick out of a visit to this place.
The museum is beyond thorough and has tons of fascinating information about the history and inner workings of the railroad, as well as group tours and train rides.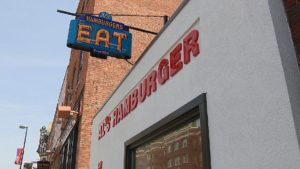 Have Lunch at Al's Hamburger Shop
Walking around any one of these attractions is sure to make you hungry after a while. This is where Al's Hamburger Shop steps in. This place isn't anything fancy, but it is delicious, and considering the restaurant has been in business since the '30s, we'd say the locals agree with us on this one.
Order a burger and a shake, sit at the bar, and allow yourself to be transported back to the good old days while you enjoy a perfect, old-fashioned burger.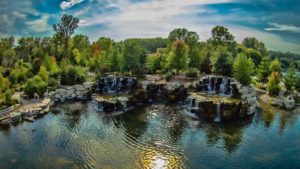 Get Outside at Bay Beach Wildlife Sanctuary
The afternoon is the perfect time for a visit to Bay Beach Wildlife Sanctuary. Here you can check out live animal exhibits, as well as educational displays about the local wildlife.
Hiking trails are available for those who'd like to get active, and many animals make themselves at home in the 600-acre refuge, meaning you might just see some animals during your hike.
Visiting during winter? The hiking trails can also be used for skiing, so go ahead and visit—and be sure to bring your gear!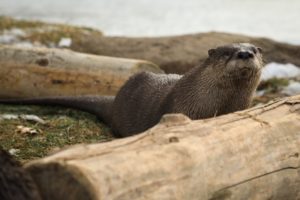 Check Out More Animals at NEW Zoo and Adventure Park
Another fabulous place to see animals in the Green Bay Area is NEW Zoo and Adventure Park. This attraction offers a full 43 acres of animal exhibits, aquariums, and family fun.
Guests of this adventure park have the opportunity to try their hand at a ropes course or ride a zip line. Meanwhile, zoo visitors can feed the giraffes for just $1!
We like the size of this park, as it feels big enough to be entertaining without requiring miles of walking, and we feel that the prices for admission, food, and drink are all quite fair.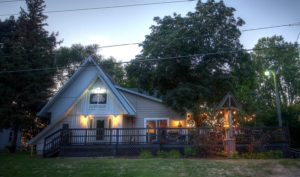 Enjoy Dinner at Rustique Pizzeria
Finally, there is dinner to consider. Rustique Pizza is the perfect option for a meal that is casual and relatively familiar, yet interesting enough to be memorable.
The pizza is delicious, and each one is baked to perfection in a brick oven. The appetizer menu includes a few unusual options such as pesto fries and fried plantains, and we haven't had a single item we didn't enjoy.
We also really love the historic feel of this place. The fact that it is located in a chapel that's over 100 years old is pretty unique, and the vaulted ceilings and wood floors are absolutely gorgeous.
As you can see, Green Bay is a city absolutely worth visiting. Add some of these items to your agenda and you'll definitely have a good time!