Wisconsin
These Dairy State Museums are Utterly Amazing
6 museums in Wisconsin you should make time for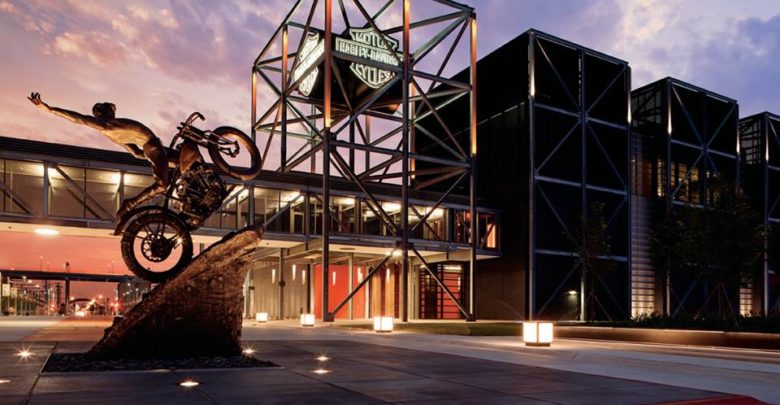 In today's digital age, we can learn just about anything we'd like with a click of a mouse or swipe of a finger.  But nothing can compare to seeing a priceless work of art in person, exploring the inner workings of a WWII submarine, or coming face to face with the most coveted trophy in all of American professional sports.  These Wisconsin museums invite visitors to do all of that and so much more.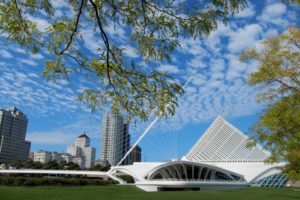 1. Milwaukee Art Museum
As the city's oldest such museum, Milwaukee Art Museum –a work of art in and of itself – features more than 30,000 pieces from artists such as Pablo Picasso, Claude Monet, and Auguste Rodin.  This 341,000-square-foot landmark stands on the shores of Lake Michigan, boasting buildings by architectural icons – from the War Memorial Center to the Quadracci Pavilion, designed by Eero Saarinen and Santiago Calatrava, respectively.
Featured collections celebrate American Decorative Arts, German Expressionist Prints, and humanist photography from the earl to mid-20th century.  An entire wing was even constructed to house the Bradley Collection, comprised of various influential pieces dating as far back the late 1800s.  Current exhibitions include Petite Poster – which showcases the work of Jules Chèret as originally published in  Le Courrier français – and Nares: Moves, an inaugural retrospective of contemporary artist Jim Nares.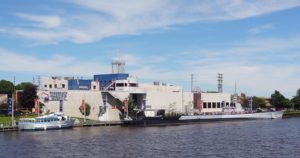 2. Wisconsin Maritime Museum
Further up the coast of Lake Michigan is the Wisconsin Maritime Museum at Manitowoc, which celebrates the various waterways that course their way through the state, beyond merely the Great Lakes that border it to the north and east and the Mississippi River that borders it to the west.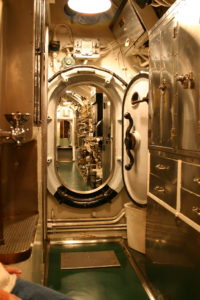 Explore interactive exhibits throughout the 60,000-square-foot facility, including the Wisconsin-Built Boat Gallery and Maritime History Gallery.  Or experience what it was like to be aboard a WWII submarine with USS Cobia Below the Surface, which allows visitors to observe a recreation of an actual underwater battle.  Hands-on exhibits located in the Little Lakefarers Room and the Children's Waterways Room & Aquatic Invasive Species Lab invite kids of all ages to engage in maritime activities, such as simulated boat launches, hunts for aquatic invaders, and games that help provide a better understanding of the state's ecosystem.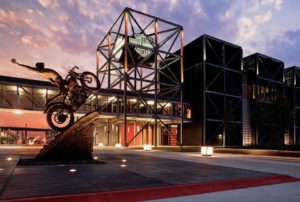 3. Harley-Davidson Museum
Harley-Davidson motorcycles have been an American institution for more than 100 years.  Milwaukee – the birthplace of this institution – serves as the site of its museum, a 130,000-square-foot complex dedicated to honoring the history of the Harley-Davidson Motor Company through a series of exhibits and events.  In addition to thousands of artifacts, more than 450 of the company's signature cycles can be found on display here, charting the evolution of this American icon from 1903 until present day.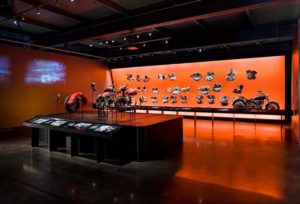 Interactive exhibits allow guests to Build-a-Bike or climb aboard one of the newest models in The Experience Gallery, while events such as the Bike Night Concert Series and the Custom Bike Show invite visitors to rev up their knuckleheads or compete against fellow enthusiasts for an array of awards based on bike class, including everything from antiques to radical customs.  The site is also home to the Motor Bar & Restaurant and H-D Museum Shop, which stocks a wide variety of apparel and exclusive merchandise.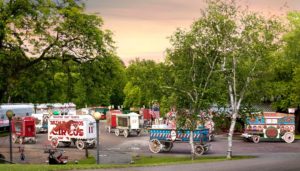 4. Circus World
Located in Baraboo, Wisconsin – the original home of Ringling Brothers Circus – this historic site celebrates everything under the big top.  The complex features one of the largest collections of circus artifacts and memorabilia in the world and also showcases daily performances throughout the busy summer tourist season.  Guests can view more than 260 circus wagons or explore the original Ringling Brothers winter quarters buildings, which consist of 7 structures dedicated as National Historic Landmarks and house lively displays and exhibits that chart the history of not only the Ringling Brothers circus but the American traveling circus at large.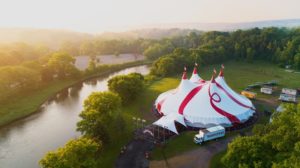 Ringlingville tours give guests a backstage pass through the wardrobe department, horse barn, and elephant house, in addition to the other remaining buildings that comprised the Ringling Brother campus.  This 64-acre institution has been a staple of central Wisconsin for more than 60 years and today operates as a Blue Star Museum, offering free admission to military personnel and their families throughout the summer.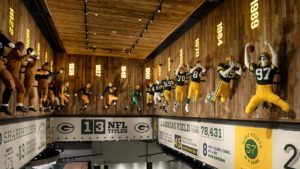 5. Green Bay Packers Hall of Fame
Founded in 1966, the Green Bay Packers Hall of Fame & Museum celebrates the history of one of the NFL's most successful and storied franchises.  It was the first such museum constructed to honor an individual American football team.  The modern-day hall resides in the atrium of Lambeau Field, home of this small-town team that helped transform a port city into "Titletown" with its four Super Bowl championships.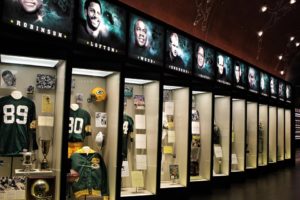 Inside these hallowed grounds, fans will find monuments to some of their most beloved players, as well as a collection of artifacts commemorating many of the most memorable moments in the history of the sport, including game-worn uniforms, equipment, and the league championship trophies – named after their own legendary head coach, Vince Lombardi.  In fact, the museum's most popular exhibit is a replica of Lombardi's office, an attraction that is not to be missed for any die-hard "cheesehead".  Other featured exhibits celebrate 100 Seasons of Packers football and honor offensive guard Jerry Kramer.  The Hall of Fame is open on game days and throughout the week and features a gift shop stocked with Packers apparel and souvenirs.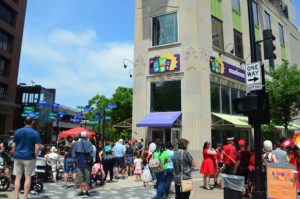 6. Madison Children's Museum
Madison Children's Museum strives to inspire and motivate children to achieve their potential through interactive activities that encourage them to pursue their passions, whether it be in the arts, science, or nature.  Each exhibit at the museum is designed to promote creative play, teaching children about the world while also allowing them the opportunity to learn something about themselves as they further explore their own interests.  An interactive paint window invites aspiring Picasso's to make their mark on The Art Studio while the bone bridge and activity hut lend texture and color to the village of the Wildernest, which is constructed of sustainable materials.  The outdoor Urb Garden further introduces the concept of sustainability by teaching children about aquaponics and composting.  Here, they can even climb about the greenhouse-treehouse while learning the basics of botany.  Be sure to check the special events calendar for activities such as Exploration Station, a rotating series of events that encourage children to "Touch! Tinker! [and] Learn!"