Wisconsin
What Do You Know About Wisconsin?
Here are a few interesting things about the Badger State
On May 29, 1848, Wisconsin became the 30th state to join the union. The so-called "American Dairyland" produces more milk than any other state, with the exception of California. Wisconsin lies in the Midwest and Great Lakes regions of the United States, and its geography is very diverse. The state is divided into 72 counties, among which nearly 6 million people make their homes. Wisconsin is called the "Badger State" because the badger became its official state animal in 1957. But if you thought Wisconsin was all cheese products and Green Bay Packers, think again—there's a lot more to Wisconsin than you might believe! Here are 7 things we bet you didn't know quite yet about the Copper State.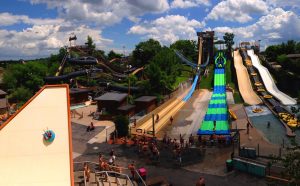 You can make a really big splash in Wisconsin.
Yep, you can make a lot of splashes in Wisconsin. That's because despite the cooler average annual temperatures in the state, Wisconsin is home to the largest water park in the country! Noah's Ark Water Park in Wisconsin Dells sits on 70 acres and has over 50 rides, slides, and attractions. It opened to the public in 1979. Two million gallons of water are used on the slides at Noah's Ark every single day. There are two endless rivers, four kids' play areas, two giant wave pools, a mini-golf course, and a 4-D "Dive-In" Theater.
Noah's Ark is open late May through Labor Day weekend. General admission is $34.99 for adults and $24.99 for seniors 55 and better and for children under 48 inches tall. Season passes are also available and pay for themselves in just two visits to the park. Depending on the pass you purchase, the cost is between $49.99 and $69.99. There are even all-season dining passes available for $49.99 each. For more information or to purchase tickets, visit www.noahsarkwaterpark.com.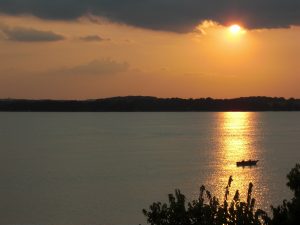 It's the Land of 10,000 Lakes, give or take a few thousand.
Wisconsin has long been called "The Land of 10,000 Lakes." But in reality, the state is being a wee bit modest. That's because in addition to being bordered to the east by Lake Michigan, Wisconsin boasts over 16,000 lakes. However, that boasting seems to be very quiet—10,000 is a far cry from 16,000!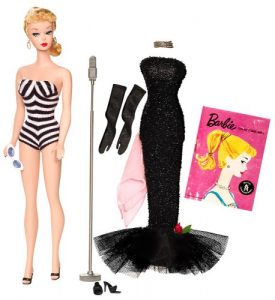 Barbie is from Wisconsin.
Did you know that? You remember Barbie—the 11.5-inch tall vinyl doll who has an endless wardrobe and an endless list of occupations from which to choose. She is from the fictional town of Willows, Wisconsin and attended the fictional Willows High School. Her full name (I had no idea!) is Barbara Millicent Roberts. She was the creation of Ruth Handler, a mother who noticed that her daughter often liked playing with taller paper dolls than with her baby dolls. Barbie originally debuted at the International Toy Fair in 1959. It just so happened that Mrs. Handler's husband was friends with Harold "Matt" Matson, and the two gentlemen formed a company called "Mattel," which originally sold picture frames. Soon, Barbies were being sold by the Mattel company. The original Barbie came in a black-and-white striped swimsuit, sunglasses, earrings, and heels. And it all began in the fictional town of Willows, Wisconsin.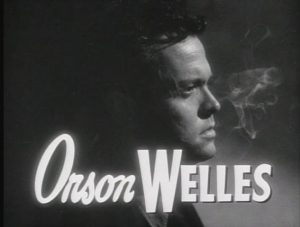 "War of the Worlds," "Little House on the Prairie" and razor blades.
That's an interesting combo if we ever saw one, but the three have a base in Wisconsin in common—a person involved with each was born in the Badger State. Orson Welles hailed from Wisconsin, as did Laura Ingalls Wilder and King C. Gillette. Others from Wisconsin include Danica Patrick, world-renowned architect Frank Lloyd Wright, artist Georgia O'Keeffe, Liberace, comedian Chris Farley, Spencer Tracy, Fred MacMurray, and former Fox News personality Greta Van Susteren.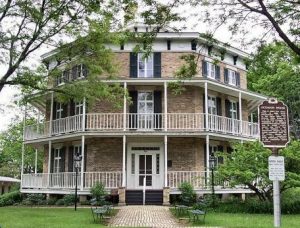 First things first, including Kindergarten.
The first-ever Kindergarten class was held in Watertown, Wisconsin, in 1856 in the home of a German couple who lived there. Today, visitors can see America's First Kinder Museum, which is located on the grounds of the Octagon House. The museum is housed inside a one-room schoolhouse built in 1856. It was moved from Watertown's Main Street in 1956—a century after the first Kindergarten class was held. The schoolhouse was added to the National Register of Historic Places in 1972.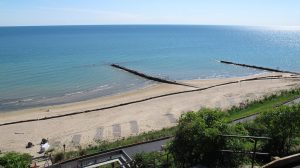 Lake Michigan is a close neighbor.
Lake Michigan forms the eastern border of the state of Wisconsin. And if you've never been to one or all of the Great Lakes, you might be surprised at how massive these bodies of water are. Lake Michigan is the only one of the Great Lakes that lies totally within the United States. It's the second largest of the Great Lakes and is 307 miles long and 118 miles wide. It's the ninth deepest lake in the world, with its deepest point being 922 feet below the surface of the lake. Its average depth is only about 279 feet. Lake Michigan has so many beaches that the area is often referred to as America's "Third Coast." Sadly, more than 3,000 shipwrecks lie beneath its waters—most that are yet to be discovered.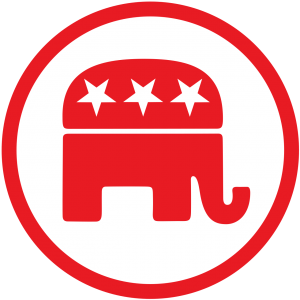 The Grand Old Party got its grand old start in Wisconsin.
Republicans unite! That's exactly what they did back in February of 1854 in the small town of Ripon, Wisconsin. A group of opponents of the Kansas-Nebraska Act—which furthered slavery—joined forces to create another political party. The opponents were made up of members of the Whig Party, the Democrat Party, and the Free-Soil Party. By 1856, the new party's presidential candidate, John C. Freemont, had won 11 of 16 northern states—though he didn't win the election. Abraham Lincoln was the G.O.P.'s first candidate to win the presidential election. Including Lincoln, there have been 19 Republican presidents elected by the people in our country's history—more than any other party.