Florida
Live Mermaids? Experience Weeki Watchee Natural Springs
There's so much to do and see at this legendary Florida fun spot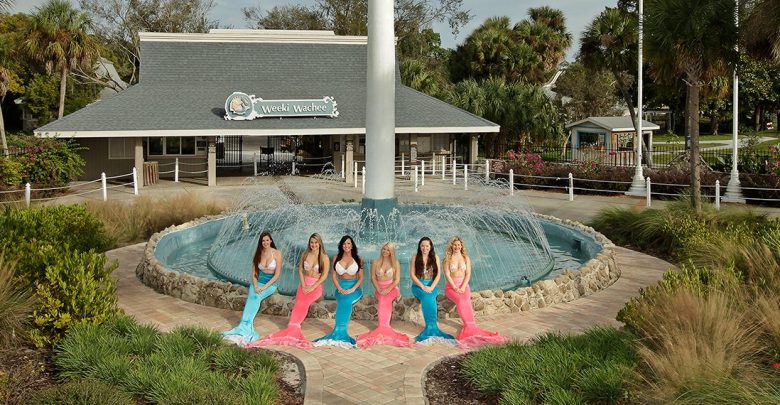 Mermaids have been a popular part of mythology for many hundreds of years. Various versions of these mythical creatures have made their way into folklore from all around the world, and people have been fascinated by the idea of "fish people" ever since.
This is understandable. After all, the unknown is always intriguing, and when magic may be involved, we tend to become even more curious.
This fact is probably what draws thousands of people to Weeki Wachee Springs each year. This tucked-away park is full of nooks and crannies to explore, and it's home to many amazing and magical things, including (but certainly not limited to) real live mermaids who are happy to perform for crowds any day of the week. Who can resist the intriguing unknown and magic found at this amazing Florida state park?
Want to know more about visiting this enchanting place? Read on!
Available Attractions
Weeki Wachee Springs hosts a variety of awesome attractions, and each and every one has something unique to offer. Learn your options here, so you can be ready when the time for your visit arrives.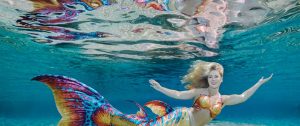 Mermaid Shows
For obvious reasons, the biggest draw to this particular park are the Mermaid Shows. While these are only about 15–20 minutes long, they are so magical you won't even mind. The mermaids are perfectly in sync and perform some truly astounding acts while under water. These shows are popular with all ages, and once you see one for yourself, you'll understand why.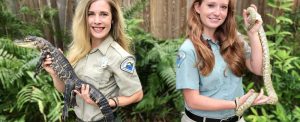 Wildlife Shows
The mermaids are certainly the stars of the park. That said, the wildlife shows are equally as interesting and much more educational. See snakes, gators, birds, and more up close and personal, and learn from well-educated trainers about these incredible Florida animals. If you're lucky you may even get to pet one!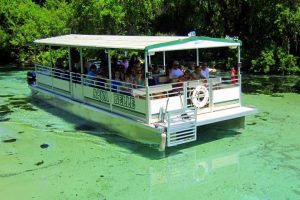 Riverboat Cruise
Another great way to check out Florida's awesome wildlife is through a Riverboat Cruise. These cruises run regularly throughout the day and allow users to see the flora and fauna of Florida while enjoying a peaceful ride. Informative guides enhance the experience, and incredible views are just another great bonus.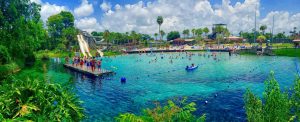 Buccaneer Bay
Thrill seekers will love Buccaneer Bay. This area of the park is basically a miniature water park and features three different slides, a small lazy river, and a lovely swimming area within the crystal clear spring water. There is a lovely sand beach for those who prefer to sit and watch the fun, and plenty to keep the kiddos busy for hours on end.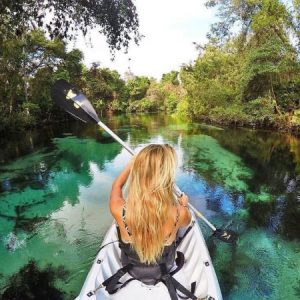 Kayak and Paddle Board Rentals
If you want to go on a self-guided adventure, you might consider renting a kayak or a standing paddle board. These rentals are actually quite affordable, and they allow you to explore the park at your own pace, something that many people find preferable over dealing with crowds and feeling rushed through.
Know Before You Go
Visiting a state park seems like a simple enough affair. Still, there are some things you will want to know before you head to Weeki Wachee Springs. Learn about them here so you don't have regrets later:
Admission Costs
Admission to Weeki Wachee Springs is amazingly inexpensive. At $13 per adult and $8 per child, this is a much more budget-friendly option than most other Florida attractions. Best of all, this basic admission price includes Buccaneer Bay, the mermaid shows, the wildlife shows, and the riverboat cruise.
Clearly, this is an excellent value!
Arrive Early
Because this park offers so much to do at such a low price, it is hugely popular with both the locals and outside visitors. For this reason, it is very important that you arrive early—as much as two hours before opening on weekends, holidays, and during the summer—in order to ensure you are allowed into the park.
Once the park reaches capacity, it is closed until more space opens up, something that can be a huge disappointment for eager young kids or vacationers who won't have another chance to visit.
Plan Your Meals
This attraction has several different in-park dining locations. While all of these are fine options, you will want to plan to spend a relatively large sum of money in order to have a meal at any one of these eateries.
Don't want to spend a lot on lunch? You might consider bringing in a cooler full of food and drinks to keep your family full and happy throughout the day. This will save both time and money.
Be Aware of the Sun
Everyone knows that the Florida sun can be brutal. Unfortunately, when you're having fun it can be easy to forget this fact. Try to keep it in mind and reapply sunscreen throughout the day. This is important even in the winter when the sun may not feel quite as harsh.
Additionally, you'll want to be sure to drink plenty of water. Dehydration is a common problem in the Florida heat, and it can be easy to forget to drink water when you're swimming in it all day long.
Leave Wildlife Alone
Because Weeki Wachee Springs is a park, you can expect to see plenty of plants and animals during your visit. These may include alligators, snakes, otters, ducks, turtles, and more. It's important to remember that these are wild animals and they can be dangerous. Therefore, for your safety as well as theirs, please leave the wildlife alone. Avoid feeding or petting the animals, and give them plenty of space, and everyone can remain happy, healthy, and safe.
Are you ready to have a blast at this incredible state park? Start planning your visit today so you can experience the thrill of seeing mermaids, getting up close to Florida's amazing animals, and swimming in the gorgeous Weeki Wachee Springs.