Oregon
Oregon Isn't Just Beautiful and Quirky – It's Much More
You might not have known all 8 of these fun facts about The Beaver State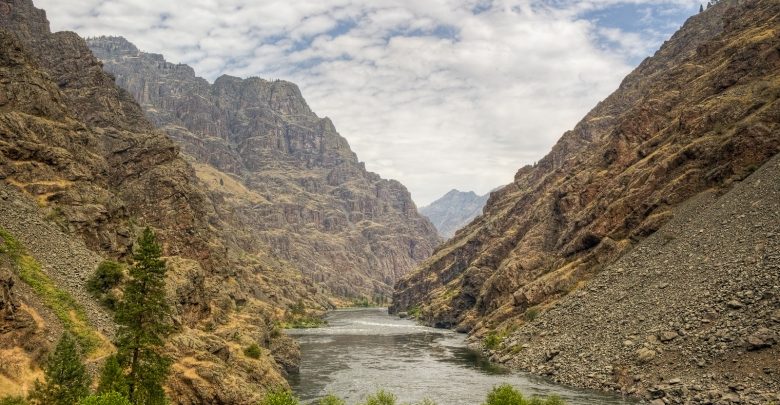 On Valentine's Day, 1859, Oregon became the 33rd state to join the union. The Beaver State is home to over 4 million people and is the only state to have an official nut—the hazelnut. Oregon is known for its beautiful coastline, which spans more than 360 miles. And it's the winner when it comes to eco-friendly environments and lifestyles. And you might have already known these things about Oregon, but here are a few things we bet you hadn't heard yet about the state of Oregon.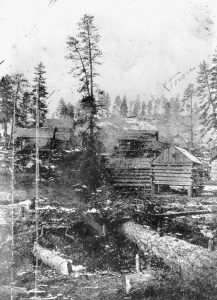 It's got more ghost towns than any other state.
The words "creepy" and "Oregon" might not be synonymous, but if you're looking for a great place to tour ghost towns, the Beaver State is it. It's home to more ghost towns than any other state in the union. In fact, there are more than 60 ghost towns listed in the state. Only a few gravestones remain in Auburn, Oregon, which once enjoyed a population of more than 6,000. The town was deserted in the 1860s when gold reserves were depleted as a result of a multitude of settlers arriving in search of it. In Bridal Veil, Oregon, only the post office and the cemetery are still there. The last burial at the cemetery took place in 1934. Smallpox and diphtheria were responsible for wiping out most of this town.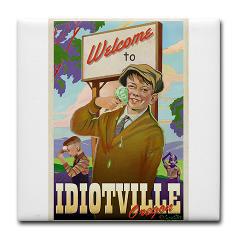 In the town of Idiotville, four forest fires ravaged the community between 1933 and 1951, and destroyed almost $500 million in timber. The town was named "Idiotville" because of the attempts to recover the area; there were more cons than pros for doing so, and most people felt that recovery attempts bordered on idiocy.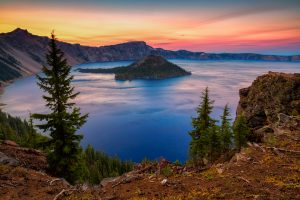 The deepest lake in the country is in Oregon.
Crater Lake National Park is the fifth oldest national park in the country. It centers around the deepest lake in the U. S.—Crater Lake—which was formed when a violent eruption resulted in the collapse of Mount Mazama. Crater Lake is known for its deep blue color, and the deepest part of the lake is 1,949 feet deep. No streams lead into it, and no water flows out of it. The lake is filled only by rainwater. There are two islands in the lake—Phantom Ship and Wizard Island. For more information about the National Park or to begin planning your trip, visit www.nps.gov/crla.

Oregon's Tillamook Creamery has the largest cheese factory in the world.
The largest cheese factory on earth is located in Tillamook, Oregon. The factory of the same name not only gets milk from its own cows, but it takes that milk and turns it into some of the best-selling cheese and dairy products in the country. The Tillamook Creamery and cheese factory are located about 90 miles west of Portland, Oregon, and offer free self-guided tours and hands-on interactive exhibits. More than 1 million tourists visit each year. Hours are 8:00 a.m. to 6:00 p.m. Monday through Friday and 8:00 a.m. to 8:00 p.m. Saturdays and Sundays. In addition to self-guided tours and exhibits, Tillamook also offers cheese tasting and has a dining hall and a gift shop full of souvenirs bearing the Tillamook name. For more information, visit www.tillamook.com.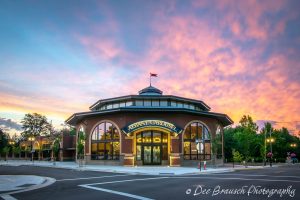 They're building a huge carousel in Albany, Oregon—one carving and one paint stroke at a time.
In Albany, Oregon, they've been working on a wonderful carousel project since 2002. The efforts are overseen by the Albany Historic Carousel organization—a 501 (c)(3) non-profit organization. A carousel mechanism was donated and has taken 10 years to restore. The goal is to have a carousel with more than 60 animals in three rows—giraffes, bears, cats, dogs, zebras, peacocks, unicorns, dragons and others. Conceptual artwork for the carousel was done by Terryl Whitlatch, who worked with Disney and George Lucas. Each animal is sponsored by a member or members of the community and has a unique backstory. So far, the Albany Carousel and Museum sees more than 8,000 volunteers each month, and those volunteers have already donated 160,000 hours of their time toward this project. All the organization asks is that volunteers are willing. They will then be taught to carve and paint the animals for the carousel. Carving can take 2,000+ hours per carousel animal and painting each animal can take over 400 hours.
Currently the Albany Carousel and Museum needs carvers, painters and staff for its gift shop and museum. Each position is a volunteer spot and every effort at Albany Carousel goes toward the final project. Stay tuned to see how the carousel turns out!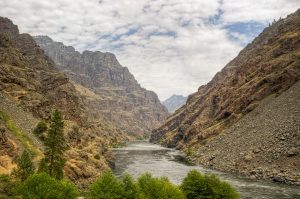 Hells Canyon is the deepest river gorge in North America.
Hells Canyon is a 10-mile-wide river canyon (or gorge) located on the border of eastern Oregon, eastern Washington and eastern Idaho. It's the deepest river gorge on the continent of North America and was formed by the Snake River, which flows through the canyon. The river flows more than one mile below the west rim of the canyon on the Oregon side. It also flows nearly 7,500 feet below the Seven Devils Mountain Range to the east. Hells Canyon Recreation Area was established in 1975 by President Gerald Ford and not only encompasses the canyon but also more than 900 miles of hiking trails. Visit https://www.fs.usda.gov/detail/wallowa-whitman/recreation/?cid=stelprdb5238987 for more information.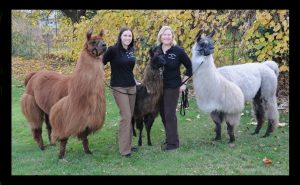 Oregonians love llamas.
Lots of states love llamas, but probably not as much as residents in Oregon love llamas. More than 25% of all the llamas in the country live in the state of Oregon. They love their llamas so much, that one non-profit organization has made a full-time job of sharing llamas and alpacas with the community in and around the city of Portland. Mountain Peaks Therapy Llamas and Alpacas offers animal therapy services with their llamas. The animals are taken to schools, long-term care facilities, hospices, hospitals, and other venues and the llamas are used as in therapeutic ways for patients. The non-profit also offers their llamas for special events. For example, for about $300, you and your beloved can dazzle your wedding guests with a male and female llama dressed in their wedding gear—what a great alternative to the usual photo booth with boring cardboard props!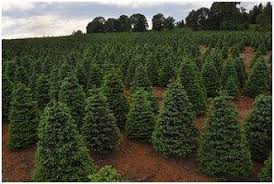 Oregon produces more Christmas trees than any other state.
The Beaver State might as well be called the Christmas tree state, since it produces more of the holiday evergreens than any other state in the union. It's followed by North Carolina, Michigan, Pennsylvania, Wisconsin and Washington. Each year, more than 6.5 million trees are produced in Oregon. The state's cold winters and long sunny summers create the perfect growing conditions for Nordmans, Douglas firs and Nobles. In 2015 alone, Oregon enjoyed $84.5 million in revenue from Christmas trees. Of all the trees grown in the state, about 92% of them are shipped out of Oregon.
You can buy a Boeing airliner and live in it in the Oregon forest.
That's exactly what engineer Bruce Campbell did in 1999. He purchased a Boeing 727 from Athens Airport for a cool $100,000. Was he a pilot looking for a jumbo jet to wow his friends? No, he was just a regular guy looking for a unique way to live. After purchasing the aircraft, he made plans to move in into the forest in Hillsboro, Oregon, to begin working to convert it to a fully functional place to live. And that's exactly what he did. The wings had to be removed to move the 727 into the forest. Once it was in place, the wings were re-attached, and Campbell began working to transform the aircraft into his home. Today, you can even see the Boeing aircraft in the forest on Google Earth!