Nevada
Nevada Is a Hiker's Paradise
These trails offer unique hiking experiences for outdoor lovers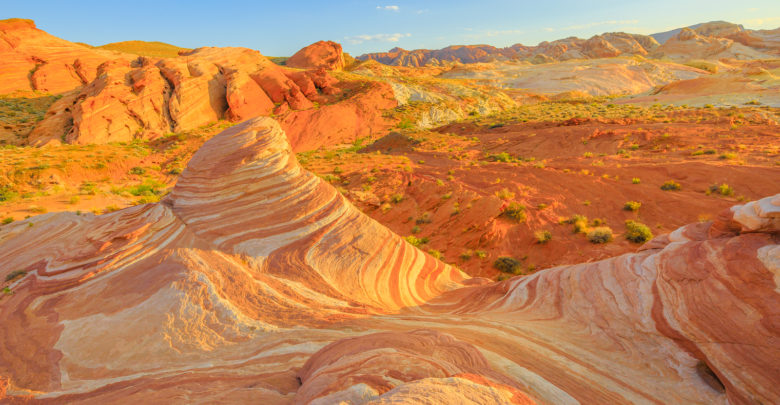 Many people in the United States forget how diverse Nevada's landscape can be. For the outdoor lover and hiker, it doesn't matter if you're in its vast deserts or alpine hideaways, there is always something new to discover. Strap on your boots and stabilize your balance. You'll need it on a few of these hikes!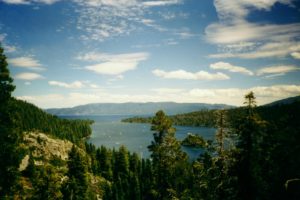 Lake Tahoe
The Tahoe Rim Trail is an extensive 165-mile trail system that loops around Lake Tahoe. An extraordinary feat to complete, it takes around nine days to complete the loop. There are a number of maps offered that can help you plan out each part of your hike.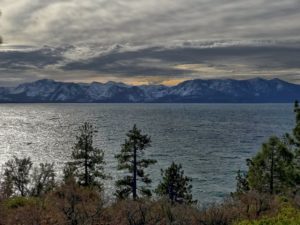 If a day hike is more to your liking, the hard part is deciding what you want to see. With the area's varied landscapes, the trails take you through everything from peaks to meadows. An easy hike with gorgeous views is the Picnic Rock Vista Hike. The three-mile round trip hike starts at the Brockway Summit trailhead and is quite wooded. You'll come to the Picnic Rock spur where you'll soon have panoramic views of Lake Tahoe and the Sierra crest.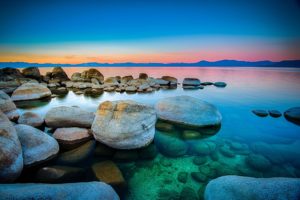 The Lake Aloha hike is strenuous, but a must if you're on the lookout for alpine lakes and picture-perfect mountain scenery. Beginning at the Lower Echo Lake Dam and trailhead, start your journey. You will pass the Echo Lake taxi pier and you'll want to continue straight to the rocky trail that levels off into the Desolation Wilderness. At this point there are a number of spur trails. Be sure to stay on the TRT/PCT. The trail is a steady climb through granite patches, red firs, mountain hemlocks and western white pine. After about six miles, you are rewarded at Lake Aloha, which is the perfect spot to picnic, swim and bask in the sun.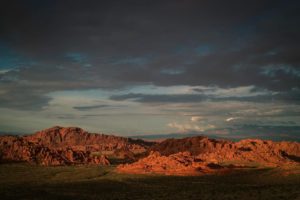 Valley of Fire
There is a world beyond the bright lights of Las Vegas that is a far cry from the sequence and feathers. At Valley of Fire State Park you can camp and hike among the petrified trees, Aztec sandstone and petroglyphs. One great hike is the Fire Wave Trail. It is an easy 1.2-mile hike on soft sand and bare rock slopes.
The Fire Wave boasts spectacular rock hues of yellow, orange, red and pink that folds on top of each other like pulled candy. The ideal time to capture the colors at their brightest is near sunrise and sunset.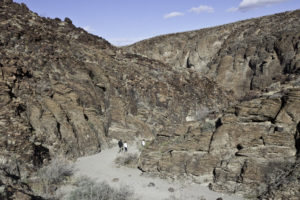 Sloan Canyon
The Sloan Canyon Loop is a seven-mile off-trail route in the North McCollough Wilderness Area. Start at the Sloan Canyon Trailhead that winds through fun-to-hike washes, scrambles, pour-overs and a remarkable petroglyph gallery that leads to a saddle on the crest. At the petroglyph gallery, you are truly surrounded by petroglyphs on nearly every boulder. This spot was likely used for religious ceremonies since there are no signs of habitation in the area. You'll also come across volcanic cliffs before looping back around.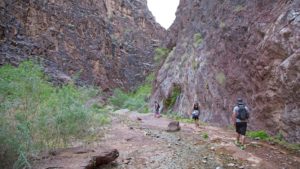 Gold Strike Hot Spring
You have a unique way to see Hoover Dam at Gold Strike Hot Spring. It does get cool enough to enjoy the hot springs, and you will deserve a dip after facing the third class bouldering and moving through eight rope courses that weave through house-sized boulders. It isn't straight forward hiking, so be sure to check out the route to see if you have the nerves to make it through.
Start your hike at the gravel trail just before Hoover Dam's Mike O'Callaghan-Pat Tillman Memorial Bridge. The two-mile trail winds its way through the Gold Strike Canyon down to the Colorado River. The series of 20-foot rope climbs are not for beginners so plan for three to four hours each way.
The scenery is beyond beautiful. You'll make your way down through huge rocks, a red rock vertical canyon and beautiful native plants. And for all that hard work, you're rewarded with not just one, but three pools throughout the canyon that stay between 85 and 105 degrees. In addition to the pools, you'll find grottos and waterfalls in the Nevada desert. Bring your camera and be sure to keep an eye out for bighorn sheep on the rocky walls above you as you hike. Finally, when you make it to the bottom, upon the bank of the Colorado River, you'll find the perfect place to cliff jump.
You decide how you want to hike Nevada. Alpine trails or desert washes, you'll find the route, wildlife, and history that will keep you coming back for more.