Nevada
Your G-Rated Plan for Nevada
The best sites to see with younger children
When people think of Nevada, usually Las Vegas will come to mind. They will imagine casinos, showgirls, and lots of partying. The phrase "family friendly" does not immediately pop into most minds. That is really a shame, because there is much more to Nevada than the adult image of Las Vegas. Nevada is a beautiful state, and there is plenty to do with children. Here are some places that you might want to visit, even if you have little ones with you.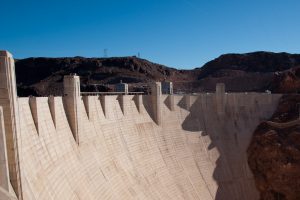 Hoover Dam
Hoover Dam is a man-made wonder. It was built across the Colorado River. Nevada is on one side, and Arizona is on the other. When approaching from Nevada you will need to head to Clark County. If you plan to visit, it is near Boulder City. Hoover Dam opened back in 1936, and at the time it cost $49 million to build. Hoover Dam is multi-purpose. It helps to keep the area safe from floods, it provides hydroelectric power, it stores water for both residential and commercial use, and much more.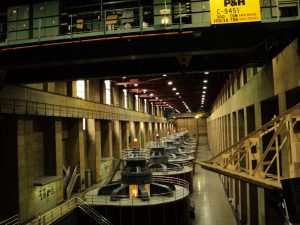 It is also a major tourist attraction. A visit to Hoover Dam is both educational and fun for the kids. There is an observation deck, so your whole family can see how things work up close. There is a Visitor Center as well. Your ticket will also allow you to visit the Original Exhibit Building, which dates back to the 1940s. A different ticket will allow you to take the Powerplant Tour. The cost for the Visitor Center Ticket is currently $10, while the Powerplant Tour Ticket is an additional $15. Private tours are available, and there are also special events held on site. It is possible to drive over Hoover Dam, although not all vehicles are allowed.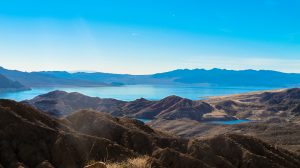 Lake Mead
If you plan to visit Hoover Dam, you also need to include Lake Mead in your plans. This is not a natural lake; instead, it is the reservoir that was created when the Hoover Dam was constructed. It has the largest water capacity of any reservoir in the United States.
When Lake Mead is at maximum capacity, it is 112 miles long and 532 feet deep. That said, it has not been at maximum capacity since a drought in 1983. Even though it is not a natural body of water, Lake Mead is a popular destination. It is well known for swimming, fishing, and water sports. There are four marinas associated with the lake.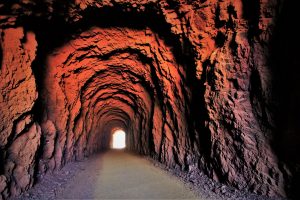 You and your family can also enjoy Lake Mead without ever getting in the water. One must-do activity is a hike along the Historic Railroad Trail. You will walk through five different tunnels, which you know that the little ones will love. The trail used to be part of the Hoover Dam Railroad System. The entire length is 7.5 miles round trip, and it's an easy hike. Remember that you don't have to walk the entire trail if the younger children aren't up to it.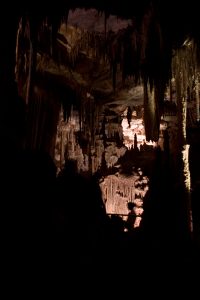 Great Basin National Park
There is a lot that the kids are going to love at Great Basin National Park! Located in White Pine County, the park was formed by a combination of volcanoes, glaciers, and other phenomena that took place millions to perhaps billions of years ago. The first place that many children will want to check out is Lehman Caves. You can visit the caves only by taking a tour. There are two different tours available, and they are offered year round with the exceptions of Thanksgiving, Christmas, and New Year's Day. At least ten species of bats call Lehman Caves home, and there are also crickets, spiders, and other similar creatures there.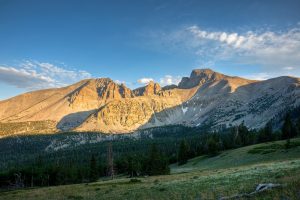 At Great Basin National Park, you will also find 12 trails of various lengths. If you are visiting with children you will want to stay away from the Wheeler Summit Trail, which is strenuous. There is plenty of wildlife along the trails. Great Basin National Park is a great place to find Bristlecone Pines. These trees are among the longest living things on earth. Both tent and RV camping are available at Great Basin National Park. The park has been designated as an International Dark Sky Park. This is about the darkest you will ever see the sky. An astronomy program is offered seasonally.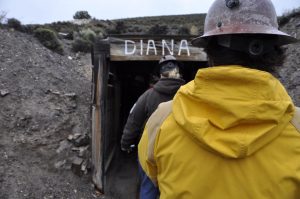 Berlin-Ichthyosaur State Park
If your young children love fossils, then you will need to take them to Berlin-Ichthyosaur State Park! It is located in the Northeastern part of the state, in Nye County. There are two things that you and your children are going to find interesting about this unique park. First, it is where you will find approximately 40 ichthyosaur fossils. The ichthyosaur was a marine animal that lived 225 million years ago. The fossils are undisturbed, and they have been designated a National Natural Landmark. The second point of interest is something that your children will need to see to believe. There is an actual ghost town that is part of the park. The town was called Berlin, and it was booming in the late 1890s because gold was found nearby. The gold mine was known as both the Diana Mine and the Walter Bowler Tunnel.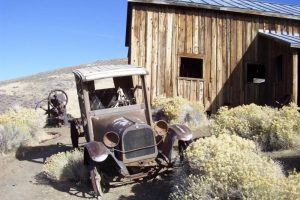 In the ghost town, you can see the ore mill, many homes, the stagecoach shop, and several other buildings. You can also see the cemetery. Visitors are allowed to enter some, but not all, of the buildings. The town was all but abandoned by 1911 when the mine dried up. Guided tours of the Fossil House and also of the Diana Mine are available but they are seasonal. The ghost town and the Fossil House are a ten-minute drive from each other. There are also a limited number of campsites available. Camping at Berlin-Ichthyosaur State Park costs $15 per night, while day parking is $5 per vehicle. Guests are reminded that they are to drive only on designated roads. Pets are allowed, but they must be kept on a leash that is six feet long or shorter. There are no stores or services within the town of Berlin. If you and your family find that you need something, you will be directed to the nearby town of Gabbs.