Nevada
The Most Charming Small Towns in Nevada
Rustic, wild, history and fun can be found in these spots on the map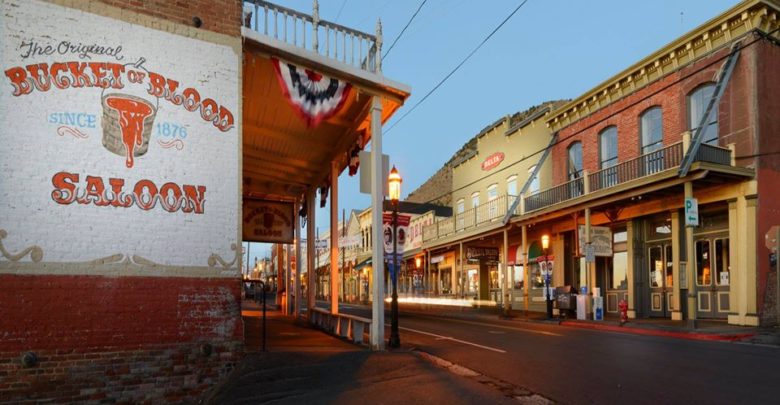 Many visitors to Nevada, the seventh-largest state in America, head straight to the glitz and glamour of Las Vegas, its biggest city.  After all, Nevada is the entertainment and gambling capital of the country!  It also has more mountain ranges than any other state, and a rich history dating back to prehistoric settlements from more than 20,000 years ago.  One of the best ways to explore Nevada's natural beauty and its fascinating past is to venture beyond Las Vegas to the state's smaller towns, which are brimming with charm, history, recreational opportunities – and a healthy dose of quirkiness!  Here are some of the most charming towns in Nevada.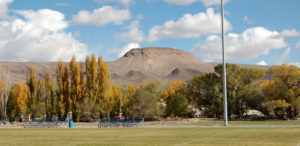 Alamo
It's named for the Battle of the Alamo, and it has a long ranching history that you can take advantage of by indulging your inner cowgirl or cowboy when you visit.  Alamo is also close to Area 51, so it's a great base if you're looking to search for aliens (you'll also find tons of extraterrestrial merchandise for sale at local gas stations).  You can visit Alamo as part of a trip to the nearby Pahranagat National Wildlife Refuge, a hotspot for migrating birds each year.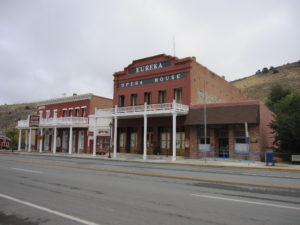 Eureka
It may be the biggest community in Eureka County, but with only a couple of thousand residents, it's still definitively a small town.  Like many small towns in Nevada, you can find it along Highway 50, or as it's (appropriately) known, "The Loneliest Road in America".  The charm of Eureka stems from its well-preserved state; a historic mining town, lots of the buildings here date back to the mid-late 1800s, so you'll feel like you've stepped back in time when you visit.  Whether you want to take advantage of the fantastic range of outdoor activities available here, or check out attractions like the Opera House and Wildlife Museum, there's something for everything in Eureka.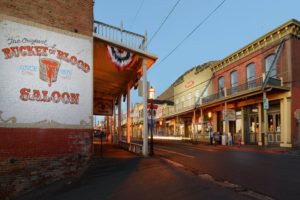 Virginia City
Like many American towns, Virginia City got its start in the mid-1800s as a boomtown, when silver was discovered under Mount Davidson.  While silver was being mined at Comstock Lode, the town's population grew to 25,000 at one point!  Today, though, it's much quieter, with just over 1000 residents.  You'll feel like you're back in the Old West when you wander through the streets lined with saloons, wooden sidewalks, antique shops, and eye-catching 19th-century architecture.  Take one of the walking tours to learn more about this gem!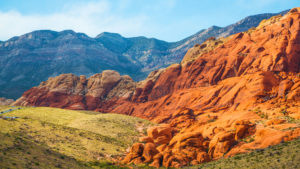 Austin
Austin is a history lover's paradise!  Dating back to 1862 when it was a silver mining town, there are plenty of historic sites to check out in Austin and the surrounding area.  There's Stokes Castle (a granite tower), several old churches, and even Toquima Cave, where you can see pictographs created thousands of years ago.  Don't forget to wander down the historic – and picturesque – Main Street for one-of-a-kind food, drink, shops and accommodations.  If you plan your visit just right, you can even enjoy a historic walk with some wine as part of the Prospectors Dream Wine Walk!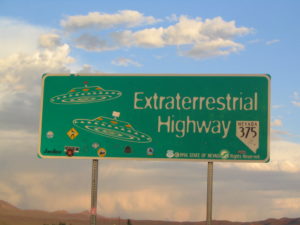 Rachel
With a population of less than 100 people, the town of Rachel certainly qualifies as a tiny town!  It's the closest town to Nellis Air Force Range and Area 51, and it's basically alien central.  Aliens have their own highway here; the "Extraterrestrial Highway", also known as Nevada Highway 375, runs right by it.  In Rachel, you can take selfies with the "Earthlings Welcome" sign, shop for extraterrestrial souvenirs, and have a bite to eat or a drink at the alien-themed bar and restaurant before retiring to Little A'Le'Inn.  If you're not a UFO buff, you can check out Mount Irish Wilderness area, with its impressive geological formations and bighorn sheep.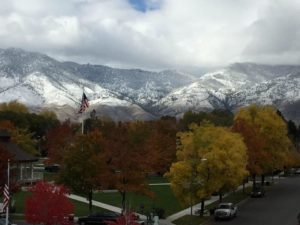 Minden
Named for a town in Germany, Minden has a larger population than some of our other favorite small towns, with a few thousand residents.  But it still has a small-town feel, with an abundance of parks and gorgeous view of the Sierra mountains, not to mention plenty of opportunities for outdoor adventures.  It's also consistently ranked as one of the best places in Nevada to retire – so keep that in mind if you're passing through!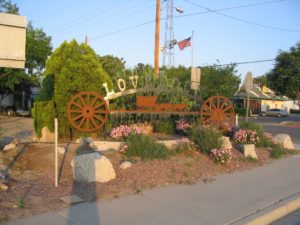 Lovelock
Traveling to Nevada with a loved one?  Like many before you, you can "lock" your love in the town of Lovelock, east of Reno.  Settlers once flocked here on route to the west coast, as the town's plentiful water sources and abundant grassy fields made it the perfect pitstop.  Nowadays, most visitors come here to buy a lock, write their names on it, lock it around one of the town's pillars in Lover's Lock Plaza, and throw away the key.  Based on a tradition that's believed to have Chinese origins, doing so is supposed to bind your souls together and bring you good luck.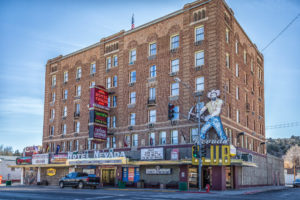 Ely
Due to its high elevation, Ely can be quite a bit colder than many other areas of Nevada, and it's a hotspot for hikers, campers, and snowmobilers.  Located along Highway 50, it was once a stagecoach station on the Pony Express, and later a hub for copy mining.  Nowadays, you can explore the dozens of murals and sculptures throughout town, or check out the Renaissance Village, where you can explore the diverse ethnicities who called this town home.