Connecticut
The Best Retro Diners in Connecticut
These are our very favorite swivel-stool bars and greasy spoons in the state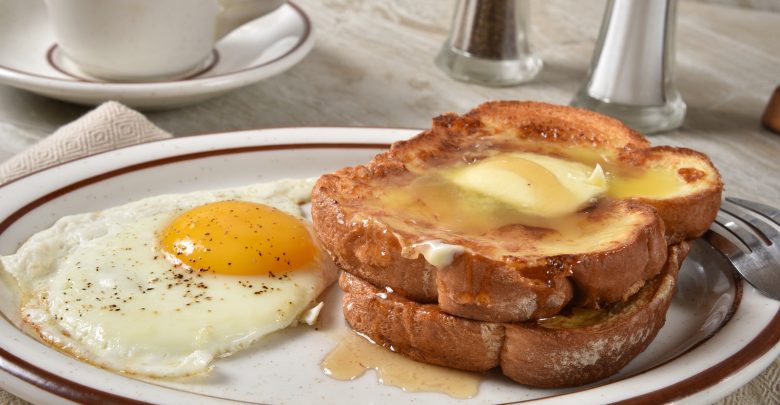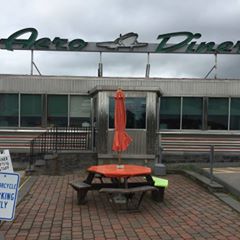 Aero Diner – North Windham
The Aero Diner has been around since the 60s but has evolved through different names and locations. What began as the Boulevard Diner in East Hartford moved to Southbury, then to South Windham where it became known as the South Windham Diner until 1995. In 2005, it moved to North Windham and was renamed the Aero Diner because the airport is just down the road. This spot is known for its consistently delicious breakfast and incredibly friendly staff. In addition to breakfast, they have typical diner food such as burgers, chicken fried steak, and large portions of hot, tasty french fries.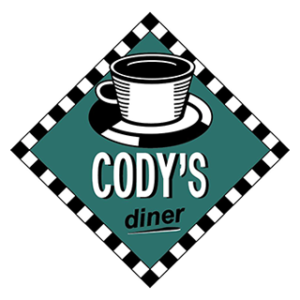 Cody's – New Haven
Established in 1993, this diner is filled with all types of people – you might find Yale students, ministers, and punk rockers all in the same vicinity, all enjoying a big, greasy burger. Open 24/7, you can enjoy Cody's any time of day or night. They have a breakfast, dinner, and late-night menu – but you can enjoy all of their food at basically any time of day (though you probably won't want a dinner plate of mashed potatoes and gravy for breakfast). It's a one-of-a-kind experience to go to Cody's at midnight on a weekend and enjoy a plate of eggs with grits and toast while people watching.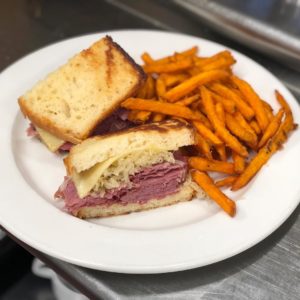 Georgie's Diner – West Haven
Unlike most diners, Georgie's is a spot that's friendly to both carnivores and vegans alike. You can even enjoy this place if you're gluten-free. Built in 1956 in New Rochelle, New York, Georgie's moved to West Haven in 1967. It's been in the same spot ever since. The interior is everything you'd expect out of a classic diner, and the food exceeds expectations. Here, you'll find freshly squeezed orange juice and organic eggs, scrambled, over-easy, over-medium, poached, however you like them.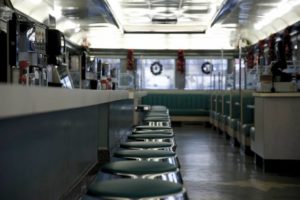 Olympia Diner – Newington
Known as the OD as well as the "longest stainless steel diner in the country" to locals, the Olympia Diner is your quintessential American diner. First opened in Massachusetts, it moved to the Berlin Turnpike in Newington in 1954. The outside of the Olympia is beautifully designed, and the quality of the food inside matches that precision. You know you will get high quality, highly greasy food when you walk into the Olympia Diner.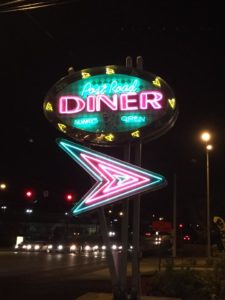 Post Road Diner – Norwalk
Ever wanted to try Oreo waffles? Ever even thought those existed? Well, now you know they exist, and where to try them. Post Road Diner in Norwalk, CT serves Oreo waffles, apple, and Boston cream pancakes, cinnamon raisin flambe french toast, among other specialties. Open all hours Friday and Saturday and from 7 AM to 2 AM Sunday through Thursday, you can indulge your diner cravings at basically any hour of the week at Post Road Diner. Inside the diner, you'll find all kinds of retro décor such as models of cars, old signs, an old-school soda fountain, and jukeboxes.
Pop's Diner – North Canaan
Pop's is a spot you can stop at for an early breakfast and coffee before work – it opens at 4 AM every day. You can find the regulars there every weekday morning between 5 and 7 AM. A woman named Tina Zucca opened Pop's in 2013 and convinced her parents to come out of retirement (they ran a diner in Massachusetts) to help her. Tina's dad is the cook for Pop's Diner while she runs the day-to-day operations. You can enjoy all the classic diner food here as well as some of their specialties such as a kielbasa and swiss cheese omelette and their own take on eggs benedict.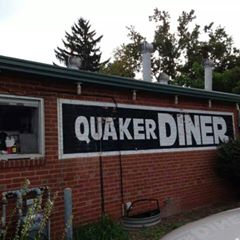 Quaker Diner – West Hartford
Perhaps one of the oldest diners in existence, the Quaker Diner opened in 1931. It went through a restoration in 1987, but it's still the same old New England diner it was in the 30s. Their signature menu item: Yankee pot roast. The building is small, long and narrow. The brick exterior and unassuming interior adorned with vintage photos and newspaper clippings bring you back in time to the diner's beginnings. Deliciously large platefuls of breakfast offerings are available all day. Come to the Quaker diner and enjoy a satisfying, nap-inducing meal without having to spend even $10.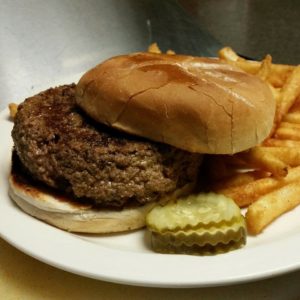 Rodd's Restaurant – Bristol
Open 365 days a year, Rodd's has been owned and operated by the same family since 1988. You can enjoy typical diner food here as well as crepes stuffed with whatever you'd like: eggs, cheese, home fries, fruit, Nutella, hash, the list goes on. Another signature menu item is their Nutella-stuffed french toast. During lunchtime, they feature more than thirty kinds of stuffed burgers. And finally, for dessert, their unique menu item is the apple taco. Rodd's is unique – if you're looking for a diner experience unlike tradition, go to Rodd's.
The Winsted Diner – Winsted
This tiny hut of a restaurant is nestled in Winsted, a town in the hills of Connecticut. It is unique and old-fashioned in appearance, and the cooks there make great food. Another establishment that was built in the 30s, this place is not just a staple of Winsted but of the entire state of Connecticut. Menu options include the pancake sandwich (eggs, cheese, and choice of ham, bacon, or sausage stuffed between two pancakes), all kinds of pancakes, waffles, corned beef hash and eggs, french toast, burritos, chipped beef on Texas toast, and – if you're trying to be healthy – oatmeal.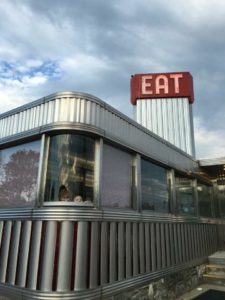 Zip's Diner – Dayville
Friendly service, delicious food, and low prices. That's what people have been finding at Zip's Dinner since 1954. Open 6 AM till 9 PM seven days a week, Zip's provides breakfast food and comfort food all day long. Choose between pancakes and Yankee pot roast, waffles and old-fashioned meatloaf, scrambled eggs and house-made soup of the day. Finish it off with a slice of pie. Not much has changed in this diner since the 50s, but locals and visitors alike love it that way.