Utah
Explore These Sweet Sites in This Salty State
9 Great Spots Most People Overlook in Utah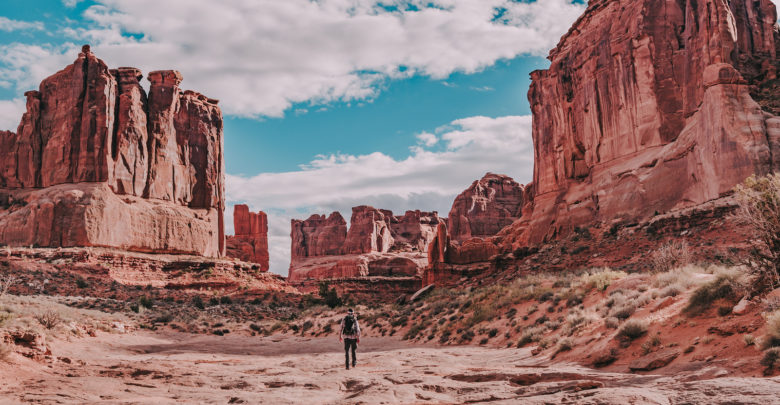 Great Salt Lake.  The Bonneville Salt Flats.  The Salt Lake Trail.  One might begin to think Utah could stand to cut back on its sodium intake.  Luckily, the Beehive State also has plenty of sweet sites to help balance out its more well-known attractions.  The following nine locations may not tantalize the taste buds, but they surely won't leave you feeling salty.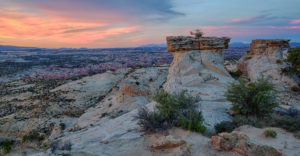 1. Grand Staircase-Escalante National Monument
Up until 2017, this national monument covered almost 2 million acres of protected land near Kanab, though a recent presidential proclamation nearly sliced that designation in half.  The remaining preserved acreage has been divided into three areas; Kaiparowits Plateau, Grand Staircase, and the Canyons of the Escalante.  The land spans five different "life zones" (or region characterized by its plant and animal inhabitants), from low, arid desert to dense forest.  It is a popular destination among hikers, with varying terrain that features embedded fossils and carved petroglyphs among the many unique features of this remote region – which was, in fact, the last area of the United States to be mapped.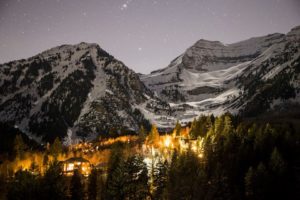 2. Sundance Mountain Resort
Perhaps best known for the popular winter film festival founded by local resident and Hollywood legend Robert Redford, this artistic community is dedicated to preserving and celebrating this majestic mountain's natural beauty through year-round activities.  Scenic lift rides ferry visitors up the mountain and offer birds-eye views of the wilderness beneath, while zip line tours allow for a similar experience for those in more of a rush to make it down the mountain.  Spa services and mountaintop yoga offer for more serene experiences, with kid camps and art classes also available to help provide an outlet for one's inner expressionist to emerge.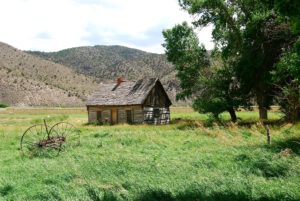 3. Butch Cassidy's Childhood Home
From a town whose name was inspired by outlaw the Sundance Kid, we travel to the childhood home of his partner in crime: Butch Cassidy.   The man who would go onto lead the infamous Wild Bunch gang was born Robert Leroy Parker and raised on a modest ranch outside Circleville.  One of 13 children, "Robin Hood of the West" was reared by Mormon parents in a humble, pioneer cabin which was restored by the state and now stands as a monument to one of the more beloved outlaws in Western history.   Admission to the one-room home is free.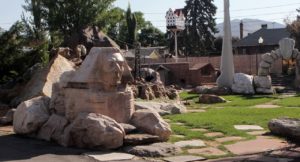 4. Gilgal Sculpture Garden
The vision of Thomas Battersby Child, Jr., this unique little park rests in the middle of a residential area, surrounded by homes and businesses in Salt Lake City and was created as a tribute to the Church of Jesus Christ of Latter Day Saints.  The garden is comprised of 12 symbolic sculptures – which include a grasshopper and a Sphinx with the head of Mormon founder Joseph Smith – as well as more than 70 stone engravings that highlight poems, literary text, and religious scripture.  Each of these creations can be viewed for free from a stone walking path, with complimentary brochures available to supplement the self-guided tour.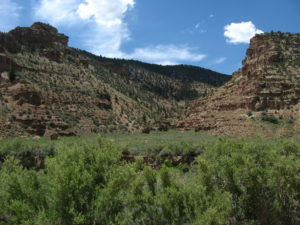 5. Nine Mile Canyon
This deceptively-titled canyon actually stretches 40 miles in eastern Utah and has often been referred to as "the world's longest art gallery" due to the extensive rock art that decorates its walls.  It is believed that the majority of the art was created by the Fremont and Ute peoples and date back as far as 950 AD.  Estimated to include 1,000 art sites and over 10,000 individual images (though that may be a conservative tally), some of the more recognizable pieces include the Hunter Panel, a primitive depiction of tribesmen engaging their prey.  Though it may seem like a daunting task, the canyon can generally be explored in a day and is also accessible via mountain bike.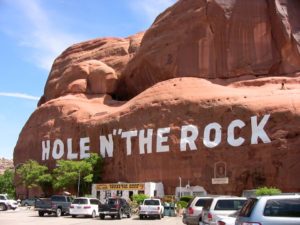 6. Hole N" The Rock
A 5,000-square foot home carved out of a giant rock by an ambitious family nearly 80 years ago now serves as a popular destination for tourists and curious passersby.  A brief guided tour takes guests through the home – which took 12 years to complete and was constructed via a combination of carving, digging, and high explosives – featuring 14 rooms separated by massive stone pillars as well as a 65-foot chimney.  The site also includes a diner (which the homeowners operated as a desert oasis), petting zoo, and a trio of stores full of novelties and souvenirs.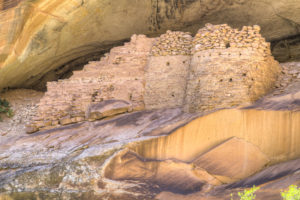 7. 17 Room Ruin
If a 14-room home etched out of a boulder isn't impressive enough, this 17 Room Ruin in Bluff will certainly up the ante.  Carved beneath a desert cliff, it is believed to have been the home of Ancestral Puebloans and dates back to the 1200s.  The alcove where the narrow rooms lie is approximately 100 feet deep and is accessible via a rooftop doorway.  This north-facing dwelling provides for stunning views of the valley this home's inhabitants utilized for farmland and has come to be a popular rest stop for hikers.  The best routes to the ruins are either on foot or by riding down the San Juan River.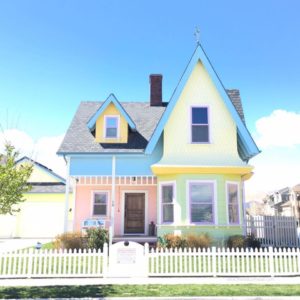 8. The "Up" House
Another interesting home can be found in Herriman, this one inspired by the popular 2009 Disney/Pixar film Up.  Built by a custom construction company with the blessing of the Disney Corporation, the colorful dwelling was erected to mimic the details of the animated abode, from the whimsical siding to the handprints painted on the mailbox.  Several of the rooms inside the 2,800-square foot home were built to the specs established in the film, though if you'd like an opportunity to view or photograph the interior you'll have to submit a written proposal to the family who has called this iconic residence their home for the last seven years.  Otherwise, visitors are welcome to snap a few pictures of the exterior, so long as they remain off the property and do not loiter.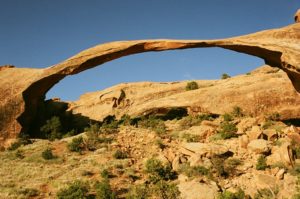 9. Landscape Arch
One of several natural sandstone arches in the Devils Garden area of Arches National Park, this one stands as not only the longest in the area but also the fifth-longest in the world.  It stretches a span of just over 290 feet and is the world's longest such arch outside of China.