Utah
Photo-Snapping Paradise: Best Spots in Utah for Photographers
The most mind-blowing and iconic scenes across the state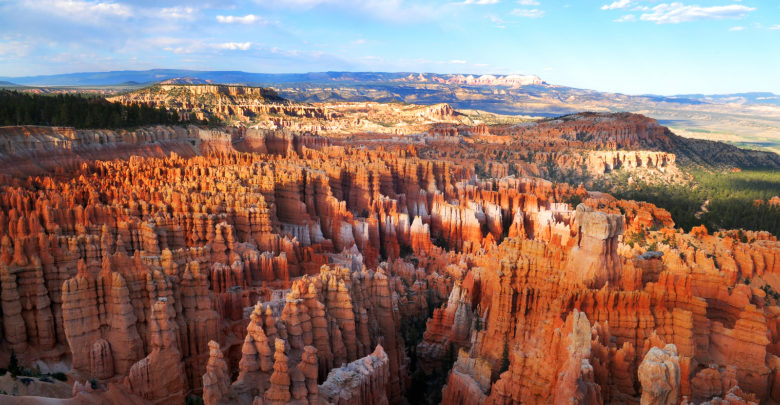 Utah truly is a paradise for anyone who enjoys taking photographs, whether as a hobby, professionally, or even just to post on their Instagram account!  Magical landscapes abound here, and even driving through Utah without a specific destination will yield plenty of fantastic photo opps.
There are too many state and national parks to list here, and they all offer their own jaw-dropping scenery; outside these parks, furthers spectacular sights await, including mountains, wildlife, rushing rivers, stunning rock formations, salt flats, and abandoned towns.  Your only problem will be deciding where to go first!
Arches National Park
The name really says it all – although it doesn't warn you how easy it is to fall in love with this gorgeous area!  Arches National Park is situated near Moab, in the eastern part of the state, and it's worth the trip, no matter where you're coming from.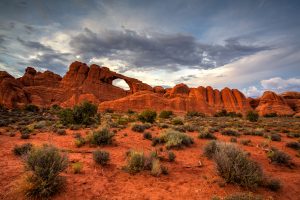 There are more than 2,000 sandstone arches here, and the most famous even have names: Delicate Arch, Landscape Arch, and Turret Arch, among others. You'll want to spend several hours in this wonderland of red rock – check out the views from the observation points, but be sure to venture out on a hike to see some of these impressive formations up close.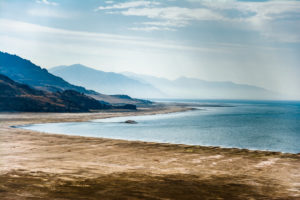 Antelope Island State Park
If you're in northern Utah, head across the causeway to Antelope Island State Park, where no matter how you choose to explore (on horseback, foot or by mountain bike), excellent photo ops await.  Impressive snow-capped mountains loom over Great Salt Lake (take a dip to see how easily you can float, thanks to the high salt content of the water!), providing the perfect fodder for shutterbugs.  If that's not enough, check out the herds of roaming animals here for some stellar wildlife shots.  You'll find tons of species of birds, as well as deer, antelope, bighorn sheep, and bison.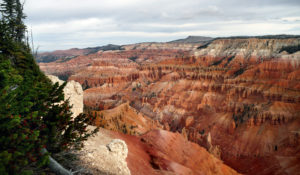 Bryce Canyon National Park
If you haven't heard of hoodoos before, they're irregular rock columns that rise out of the ground like enormous stalagmites, except you're under the open sky, not in a cave.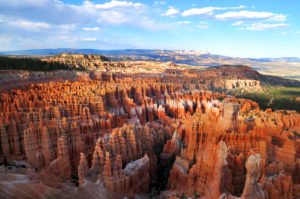 Bryce Canyon National Park, in southern Utah, boasts the highest concentration of hoodoos anywhere on the planet.  That's right: this park is hoodoo central, and it's just waiting for its close-up!  These other-worldly rock formations reveal an intricate array of colors, and you'll want to photograph them up close to show their exquisite details, as well as from afar.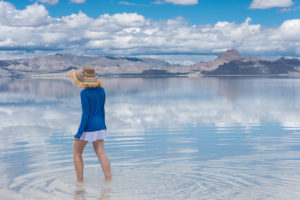 Bonneville Salt Flats
If you're looking for a photographic change of pace, head to Bonneville Salt Flats – this area is utterly unique, not to mention fascinating.  You've never seen such a huge expanse of perfectly flat land, stretching out seemingly forever before you, covered with what you'll swear is snow but is actually a desert – made of salt.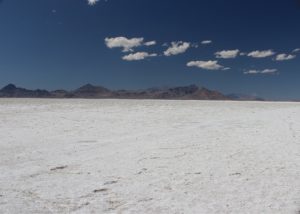 The 30,000-acre Bonneville Salt Flats were formed when an ancient lake dried up, and today you can explore the area via several roads that take you into the salty lake bed, or stop at the rest stop along I-80, east of Wendover, for some especially ethereal shots of this geological marvel.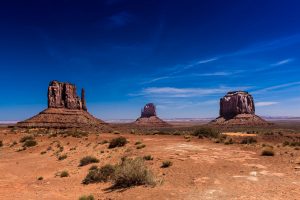 Monument Valley
Even if you don't recognize it by name, chances are you'll recognize Monument Valley as soon as you see it!  It's one of the most iconic images of the American southwest, and it's been used to film plenty of Western movies.  Monument Valley is famous for its sandstone buttes – some as high as 1,000 feet – rising out of the red sand desert in southeastern Utah, on the border with Arizona.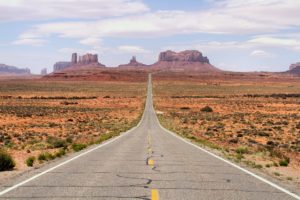 Sitting on Navajo Nation land, Monument Valley is full of astounding landscape photo ops.  You can drive through, stopping at the outlook points along the loop for the best views.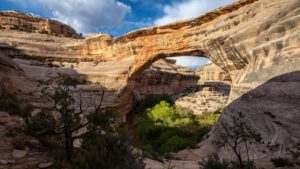 Natural Bridges National Monument
Declared a National Monument more than a century ago, Natural Bridges was occupied and abandoned repeatedly during prehistoric times.  You'll find this intriguing site in southeastern Utah, and we're pretty sure you won't want to leave!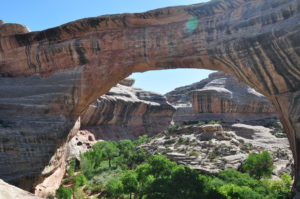 The site features 3 natural bridges carved out of sandstone by ancient streams and rivers, including the second-largest natural bridge in the world; today, their Hopi names (Kachina, Sipapu, and Owachomo) honor the ancient Puebloans who once thrived in this majestic landscape.  You'll want to snap some photos of the bridges from one of the viewpoints, but if you have time, it's worth the hike to each one up close.  If you can, stick around until darkness falls; the park has one of the darkest skies in the area (recognized by the International Dark-Sky Association), and is perfect for capturing some wonderful shots of the night sky.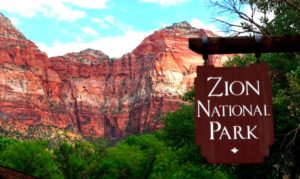 Zion National Park
Of course, no list of photo-worthy locations in Utah would be complete without a mention of Zion National Park, the state's answer to the Grand Canyon.  You'll want to explore all of the remarkable photo ops here, including the characteristic steep red cliffs, the lush Kolob Canyons, and the picturesque Emerald Pools with their hanging gardens and lovely waterfalls.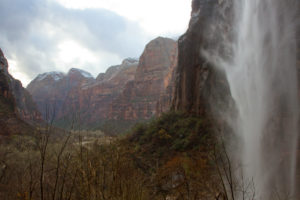 For a more – interactive – photo experience, head to the Narrows, roll up those jeans and walk through the Virgin River responsible for creating the canyon above you.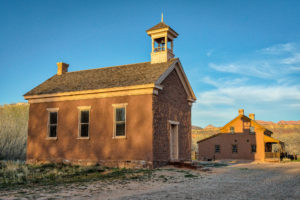 Grafton
When you're finished snapping those gorgeous pics in Zion – although you could probably spend months there and still not be finished – head south to Grafton.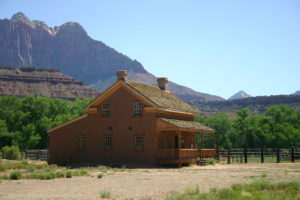 This restored, protected old town is so photo-worthy that it's referred to as the most-photographed ghost town in the West, and you'll recognize it as the backdrop for some pretty famous classic movies.  There are many preserved buildings here, plus dusty, desolate tombstones, and old pastures and orchards – all against the stunning background of colorful hoodoos and mountains.