Utah
You'll Be Smitten by the Beauty and Charm of These Utah Towns
The most charming small towns in the The Beehive State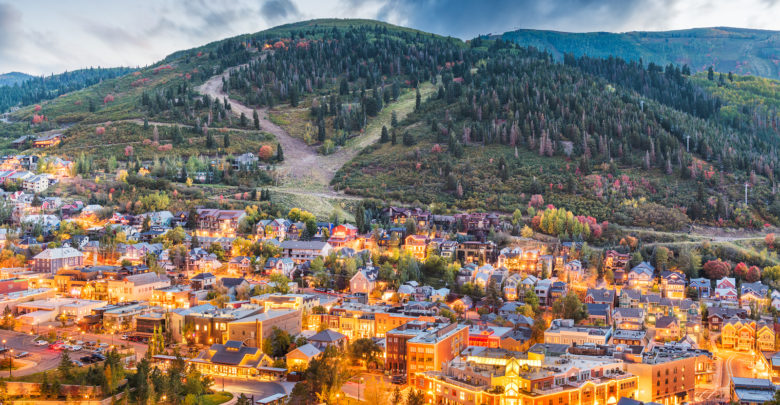 Utah is a state that that is on nearly every adventure lover's must-see list. The state is chock-full of outdoor activities throughout the year. There is world-class skiing, mountain biking, rock climbing, National Parks, hiking and even water sports. But, what you don't hear too much about are the charming communities that serve as a hub for those exploring Utah's extreme sports or simple day hikes. These charming small towns are scattered throughout Utah ready for you to discover.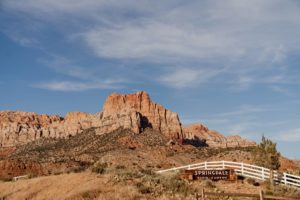 Springdale
Springdale is the perfect town to visit when you're going to Zion National Park. It is situated practically at the gates to the park, so convenience is huge. But convenience doesn't make charming. Springdale offers visitors the convenience of a place to stay and also an eclectic and funky feel that is fostered by unique shops and restaurants that keep its 1,000 residents in business.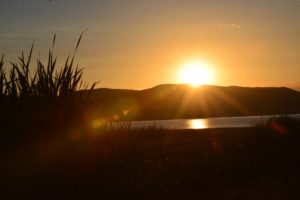 Garden City
At the edge of Bear Lake, the "Caribbean of the Rockies," Garden City does not disappoint. The population of the town fluctuates dramatically with the seasons. People flock to Garden City in the summer to enjoy the turquoise waters of Bear Lake and it quiets down considerably in the winter.
During the summer, one thing you need to experience is the Raspberry Festival. Loaded with all the quintessential small-town fair festivities – parade, craft fair, 5k run, concerts, boat light parade and more – you're bound to have a great time. And if you can't make it to the festival, be sure you grab a raspberry shake when you pass through town. It is all the fresh flavors of summer in a glass!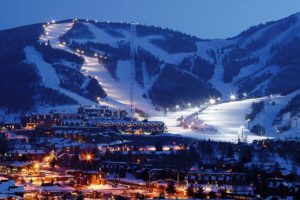 Park City
Park City is popular so you might not consider it a charming small town, but it is! With less than 8,000 people, it falls into the small category, and the mining town turned resort community oozes old west charm. Nestled in the Wasatch Mountain Range east of Salt Lake City, Park City boasts two ski resorts, playing host to 2002 Winter Olympic events and its annual welcoming of the Sundance Film Festival. With these attractions, Park City pulls out all the stops. Its Main Street shops and galleries set in historic buildings will lure you in. And you'll have to grab a bite and brew at the No Name Bar & Grill at the top of Main Street. You can even enjoy the spectacular views on its heated rooftop at any time of year.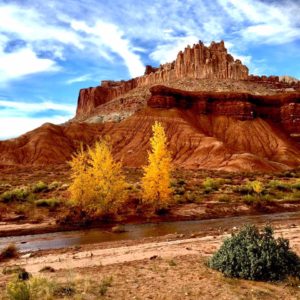 Torrey
The gateway to Capitol Reef National Park, Torrey is a gem in southern Utah. Mormon pioneers settled the area likely for its green grasses, which were perfect for the livestock, and the water coming from Thousand Lake Mountain. Nowadays, the breathtaking landscape surrounding Torrey that provided for the pioneers is breathtaking.
With fewer than 250 residents, Torrey has a number of lodging options and you can enjoy a great meal at a handful of restaurants while taking in the spectacular vistas that makes it a charming Utah community.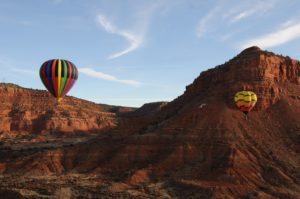 Kanab
"Little Hollywood" is a moniker Kanab wears proudly. Situated in southern Utah near the Arizona border, Kanab was home to many movies and television shows. The scenery may look familiar from movies such as Stagecoach, El Dorado, Planet of the Apes and Point Break. Television shows such as The Lone Ranger, Lassie and Gunsmoke were filmed here as well. If you're interested in the Hollywood history, you should visit the Little Hollywood Museum, which is a non-profit organization that has preserved the old Hollywood sets.
Visit in February for the Balloons and Tunes Festival. The three-day affair has a battle of the bands, night balloon launch, street fair and more that will make you fall in love with the town. You'll also find Kanab as a great place to stay for your red rock hikes, including The Wave.
Moab
More beautiful than charming, Moab is the mecca for National Parks and outdoor recreation. Moab is home to Arches and Canyonlands National Parks, has the Colorado River running through and the best mountain biking in the country. If you ask a local, it's the best mountain biking the world.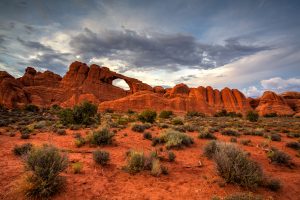 However, with the access to the great recreational activities, there is plenty of charm, whether it is the winding bike path that follows the Colorado River or the Red Cliffs Lodge that is situated so nearly every room's view makes you feel like it was put there especially for you. Moab is a magical place worth every moment of your time.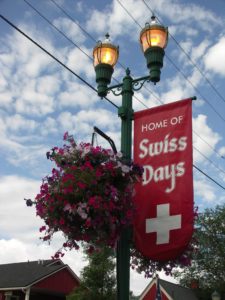 Midway City
Midway takes the cake, which could even be a Swiss cake … Settled by Swiss immigrants, Midway is a charming mountain village in the Wasatch Mountains that celebrates its heritage every summer at Swiss Days. During the festival, you can experience their parade, enjoy the craft fair, local entertainment and even head down to the Homestead Crater for a swim. This natural geothermal feature stays at a beautiful 90 to 95 degrees year-round. And, don't forget the mountain vistas that punctuate the charm of Midway! For a moment you might think you're in Europe. How's that for charming?
No matter where you go in Utah, you're bound to find a bit of charm in each small town you visit. So whether you are traveling in the summer or winter, there is a charming small town waiting to be a basecamp for all your Utah outdoor adventures.