Iowa
Interesting — and Totally Random — Things You Should Know About Iowa
Here's some trivia you probably didn't know about our state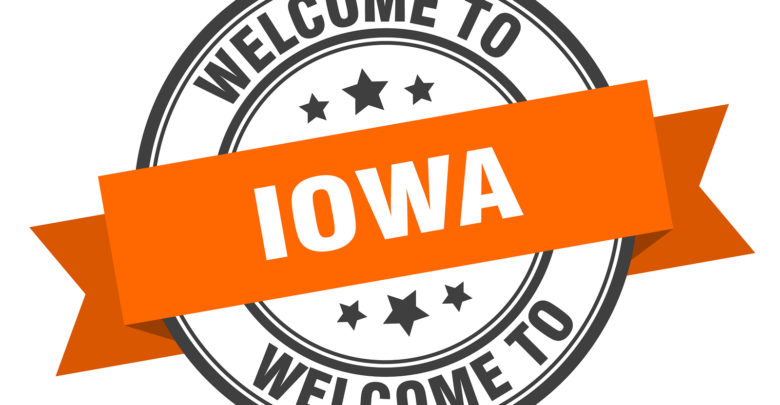 As far as most people are aware, Iowa is nothing more than a flyover state, not worth stopping to look at at all. However, this is actually a big misconception. In fact, this state is surprisingly interesting. With some super cool history, some world records, and more, Iowa is well worth seeing and learning about.
Want to learn more about why we love this state? The following facts are some of our favorites and are sure to pique your interest, leaving you wishing you could check the place out for yourself.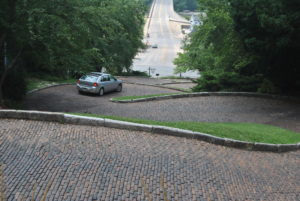 #1: Most Crooked Street
Ever driven a windy, crooked road and wondered if it could get any worse? Well, unless we're talking about Snake Alley in Iowa's Burlington, the answer is yes, yes it can.
This particular road is so crooked that it has been dubbed the most crooked street in the world by Ripley's Believe It or Not! Not only does it have some of the sharpest turns you can imagine, but it is also set at a pretty steep angle.
Because of this, traffic is only allowed on the street going one way, and to tell the truth, it still feels pretty treacherous.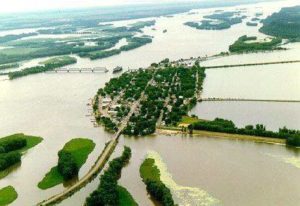 #2: Island City
Although it is a completely landlocked state, Iowa is actually home to an island city by the name of Sabula. This city only has about 576 residents, and many people from Chicago use it as a summer vacation destination.
Oddly enough, the island wasn't an island at all until some serious flooding created the waters that now surround the land.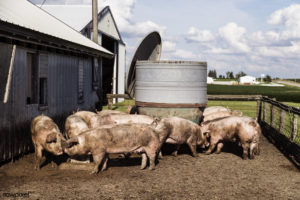 #3: A Large Number of Hogs
Iowa has a whole lot of hogs. This shouldn't come as a surprise, really. After all, the state is mostly farmland. However, many people are shocked to learn that the bovines outnumber the humans four to one. Considering there are around 3 million Iowa state residents, that is an enormous number of hogs!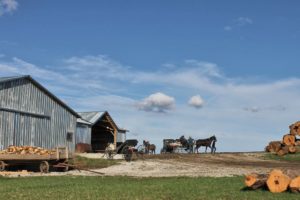 #4: Home of the Amish
We all know that there are plenty of Amish communities in Pennsylvania and Ohio, but did you know Iowa is also a popular place for Amish communities? In fact, this state is home to the largest collection of Amish communities west of the Mississippi.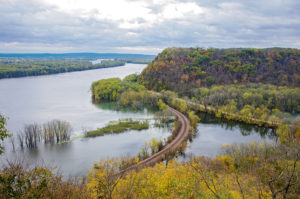 #5: Watery Borders
Speaking of the Mississippi River, Iowa is also an interesting state in that it is the only one bordered completely on two sides by water. While the Mississippi borders the entire east side of the state, the Missouri River makes up the watery border along the western side.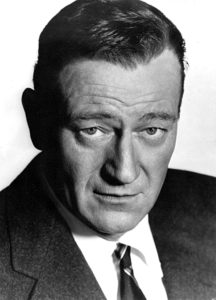 #6: Tons of Talent
Apparently, being from Iowa means you're highly likely to be a super talented individual. This state has produced countless actors, musicians, and other supremely talented people. Among these are such favorites as John Wayne, Gene Wilder, Elijah Wood, and Ashton Kutcher. Other famous folks from the state include Herbert Hoover and Buffalo Bill.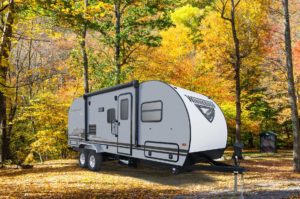 #7: A Love of Travel
Just like most people who spend time on this website, it seems the people of Iowa have a love of travel. This state is home to the Winnebago line of RVs, which are made in the county of—you guessed it—Winnebago. Additionally, you'll find the National Balloon Museum in the city of Indianola. This museum chronicles over 200 years of ballooning and is quite interesting.
#8: Odd Events
If you're looking for something fun to do in Iowa, chances are you won't have to look far. This is a state that loves events, and many of these events are pretty odd.
For instance, Iowa is home to Trekfest, which takes place each year in Riverside, the future birthplace of Star Trek's Captain Kirk. This state is also home to the National Hobo Convention, and yes, that is a real thing.
Other bizarre events found in Iowa include the Pufferbilly Days Festival, which celebrates steam-powered locomotives, and the Annual Great Bicycle Ride Across Iowa, which includes 8,500 riders.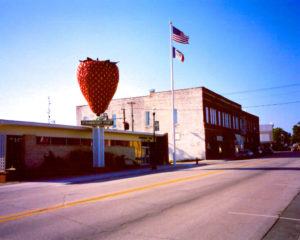 #9: Largest in the World
Weird events not enough to keep you entertained? Perhaps some of the world's largest things will do the trick. In Iowa, you will find the world's largest strawberry statue at Strawberry Point, as well as the world's largest bullhead fish statue at Crystal Lake.
The world's largest wooden nickel stands a full 12 feet tall on a farm field in Iowa City, and a monument in West Bend boasts the world's most complete collection of minerals, fossils, and shells.
Finding all of these things sounds like an awesome road trip all by itself!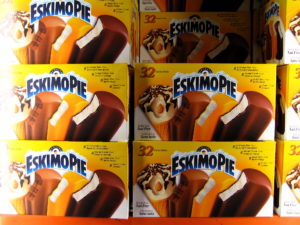 #10: Awesome Inventions
Chris Nelson was a candy shop owner in Iowa. One day, a young boy visited the shop and had a hard time choosing between chocolate and ice cream. This gave Chris an idea, and a year later the Eskimo Pie was born. Many people thought this idea genius and dubbed it "the greatest thing since sliced bread".
Coincidentally, that sliced bread they were referring to was also invented in Iowa, by Otto Rohwedder—a clever and determined man who simply wanted his bread to fit more neatly in the toaster.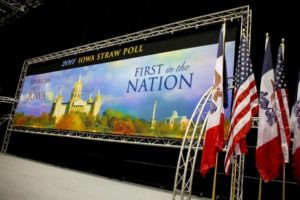 #11: "I Voted"
Did you know that you don't always have to be 18 to vote? That's right! In Iowa, as long as you are at least 16-and-a-half years old at the time, you can vote for the president of the United States in the Iowa Straw Poll. This poll is held in Ames during election cycle years, and is a great opportunity for the young people of Iowa to make their voices heard.
#12: Super Smart State
Iowa is a great place to live if you value intelligence. A full 99% of the citizens of this state can read. This means Iowa might just have the highest literacy rate in the entire country, something we feel is worthy of some serious pride.
Clearly, Iowa is a super interesting state that doesn't get all the credit it deserves. From awesome people to interesting sights, the place really has a lot to offer. Why not visit for yourself and check it all out?
Who knows? You may even find some more interesting tidbits about the place!