Iowa
Plan a Fun Weekend on Iowa's Front Porch
Great ideas for things to do and see in Davenport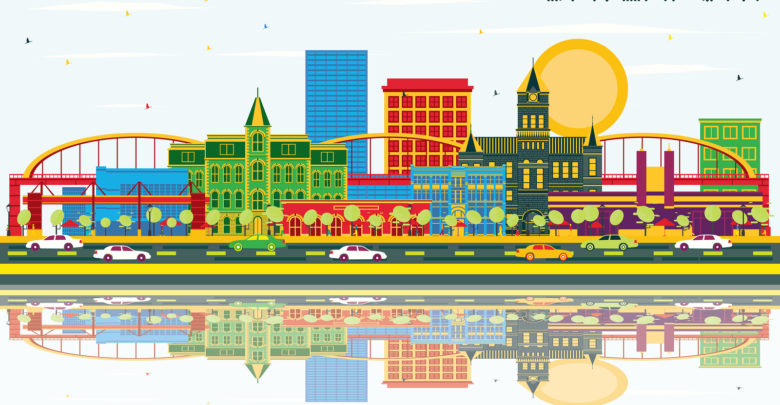 Davenport has been a place to visit since its inception. It was an outpost during the Civil War, served as a hub for independent ferry operators as they transported pioneers, along with their wagons, across the mighty Mississippi River and it became a German-influenced community after the wave of immigrants settled there in the late 1800s.
Beyond the majesty of the Mississippi, which is a highlight for every community that lines its banks, Davenport is a beautiful city that is well worth a long weekend of exploring. Get lost in its parks, take in the culture and sit back with a good local brew at the end of the day.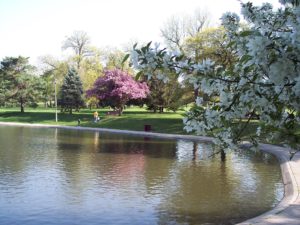 Vander Veer Botanical Park
Established in 1885, this park is a place to visit any time of year. The park's conservatory is known for its 100-year tradition of gardens under glass where you will find azalea and flowering bulbs in the spring, tropical and foliage in the summer, the Chrysanthemum Festival in the fall and a large poinsettia light display in the winter.
The 33-acre park is home to an extensive collection of gardens and trees, with some dating back to the 1890s. You can also enjoy the rose garden, hosta glade, a sculpture park for the children and more rotating flowering displays.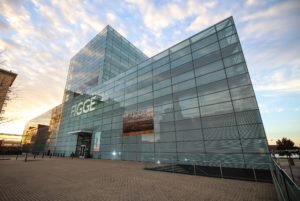 Figge Art Museum
Considered the first municipal art gallery in the United States, the Figge Art Museum serves as the leading art museum for eastern Iowa and the western Illinois region. The museum is known for its collection of Midwestern art, including that of Iowa native, Grant Wood, the artist behind the painting entitled "American Gothic." Grant's estate came to the Figge through his sister, Nan Wood Graham, who portrayed the woman in American Gothic. Other Midwestern artists of note within the Figge include Thomas Hart Benton and Marvin Cone. You will also find a number of Haitian, Colonial Mexican, European, East Asian and American art on display.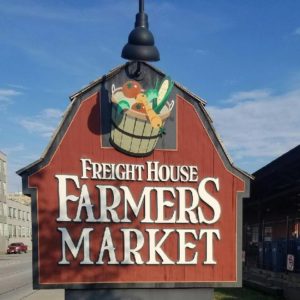 Freight House Farmers Market
You're not in Iowa if you don't gather up some fresh meat and produce and there is no better place to go than the Freight House Farmers Market. Open year-round, the market has homegrown vendors selling meat and produce that you can take back home or cook in your weekend rental. Also, be sure to check online for special weekend events.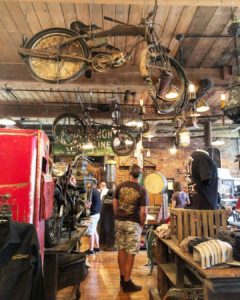 Antique Archaeology
It's not Davenport, but you are so close to Le Claire, you need to swing by the Antique Archaeology shop that was made famous by the History Channel show American Pickers. It's like being a kid in a candy store. Here you just might find a piece that you didn't know you couldn't live without, something that will complete your collection or you'll just take a walk down memory lane. And if you're a fan of the show, they have plenty of American Pickers memorabilia for you to enjoy.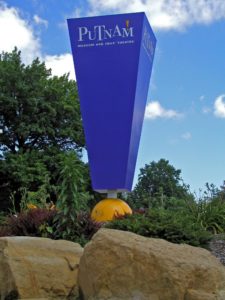 Putnam Museum & Science Center
With more than 150 years under its belt, the Putnam Museum knows how to bring history, culture, and science alive for its visitors. In recent years, the museum became a Smithsonian Affiliate and nurtured a partnership with NASA to bring long-term exhibits and experiential programs to its museumgoers. Some past exhibits include those featuring Princess Diana and the Titanic, plus a call to the International Space Station for more than 250 children.
The Science Center features more than 45 hands-on activities like pulley systems, laser fog, and an interactive bi-lingual robot. A 3-D theater is also within the museum to enhance the experience.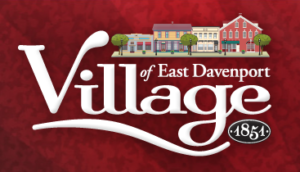 Village of East Davenport
If you feel like a charming, lazy stroll, head to the Village of East Davenport. Here you will find quaint shops, restaurants and even spa services on the banks of the Mississippi River. Pop into a gift shop, taste some wine at Wide River Winery where they have savory bites and a sale every Thursday and you must stop by Brew in the Village. More than beer, Brew isn't your typical bar with overcooked burgers. It's elevated food (no burgers) and the perfect spot to relax after a hard day meandering through the village.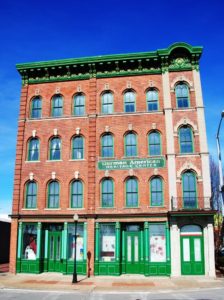 German American Heritage Center & Museum
Many Midwesterners can trace their roots back to Germany and the German American Heritage Center & Museum played a role in their immigration story. The museum's building was originally a hotel for thousands of immigrants in the 1860s flocking to the United States to establish a new life. It was in Scott County, where Davenport is located, that the first passenger train crossed the Mississippi River, thus the influx of German immigrants settling in the upper Midwest.
At the museum, visitors experience what it was like for the German immigrants making their way to the United States and have the opportunity to explore rotating exhibitions highlighting German cultural influences.
Davenport will likely be more than you expect, so much more that you may have to plan two long weekends to take in all the sights you discover.