Hawaii
Disney's Resort in Hawaii Is More than Magical
Experience Aulan'i Resort and Spa in Kapolei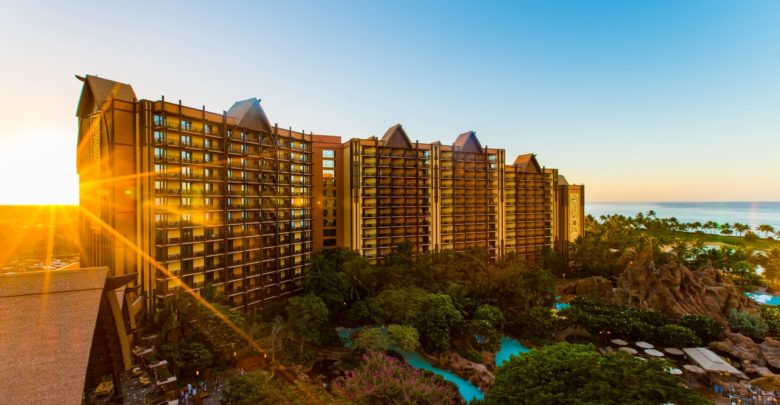 Hawaii is known for its pristine beauty. It's home to gorgeous waterfalls, lush green landscapes, majestic mountains and year-round predictable temperatures. But in order to take in all the beauty that makes Hawaii the best place to take your 'ohana (family), you've got to also know where to stay in Hawaii so that you and your 'ohana can be comfortable, well-rested and ready to seek a new adventure each day of your Hawaiian vacation. Look no further than Aulan'i Resort and Spa in Kapolei on the island of Oahu.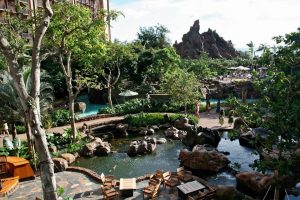 You'll especially love this resort if you and your family love to learn about new cultures—specifically Hawaiian and Polynesian cultures. Oh, and bonus points if your 'ohana is in love with Disney.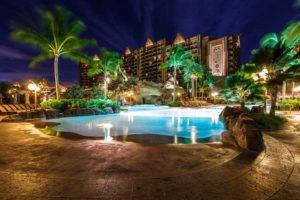 Aulan'i: A Disney Resort
Aulan'i is a resort owned and operated by Disney Parks, Products and Experiences. Because it is Disney-owned, there is, of course, copious theming and an emphasis on family fun and adventure. Aulan'i features many Disney influences, such as visits from Disney characters around the pools, foods shaped into the iconic head of Mickey Mouse, dining opportunities with characters and more. There are also opportunities for character meet-and-greets. Lilo, Stitch, Moana, Donald Duck, Pluto, Mickey Mouse and Minnie Mouse are just some of the Disney characters that "live" at Aulan'i Resort and Spa.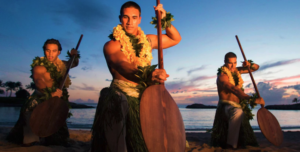 Aulan'i: "Big H, little D"
Reviews of Disney's Hawaiian resort and spa on the island of Oahu resound with an observed emphasis on Hawaiian traditions, culture and history with just enough Disney to draw tourists in—especially those who are loyal to Disney. One review from 2018 stated that "the modus operandi at Aulani is 'Big H, Little D', as in: big emphasis on Hawaiian traditions and history, with just a little bit of Disney fairy dust sprinkled over the experience."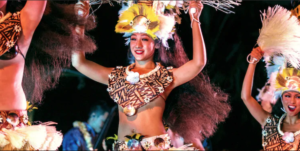 Because of this, there is certainly a draw for guests who are not interested in the Disney aspects of the resort. The themes of Hawaiian culture and lore are stronger than any Disney theming. When management is looking to hire staff to work at Aulan'i Resort and Spa, Hawaiian language skills are preferred. This is because the goal of the resort is to expose guests to the language and the traditions of Hawaii as much as possible. Aulan'i is also decorated with Hawaiian art, and architectural influences of the land are seen throughout the resort's buildings and structures.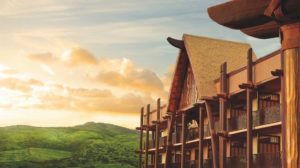 Aulan'i: Accommodations
Aulan'i offers different types of guest rooms. There are villas, standard rooms and suites. Villas feature full kitchens, private bedrooms, spacious family living areas and dining areas, a washer and dryer and other amenities. Choose from one-, two- and three-bedroom villas. One-bedroom villas sleep up to 5 guests. Two-bedroom villas feature lavish living spaces and sleep up to 9 guests. The three-bedroom grand villa boasts a whopping 2,100+ square feet of living space and sleeps the whole family (and the in-laws). Up to 12 guests can be accommodated in the three-bedroom grand villa.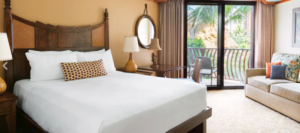 If villas are a bit larger than what you need, you can choose a Deluxe Studio, which features a kitchenette, a full bathroom, a queen bed and a queen sleeper sofa. Or choose a one- or two-bedroom suite. The one-bedroom suite spans more than 750 square feet and sleeps as many as 5 guests. The 1,500 square foot Signature one-bedroom suite features one bedroom, a parlor, two bathrooms and a kitchen and includes one king bed, one queen bed and one sleeper chair. Or step up to the 1,900 square foot Signature two-bedroom suite. It sleeps up to 6 guests and features two bedrooms, three bathrooms and a kitchen. Sleeping arrangements can be made on one king bed one queen bed and one queen sleeper sofa. Both Signature suites offer breathtaking views of the Pacific Ocean.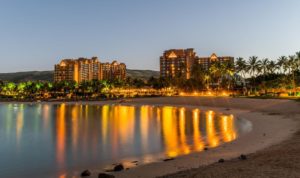 Aulan'i Resort also offers standard guest rooms with either 2 queen beds or one king bed and a sleeper sofa. Standard guest rooms accommodate up to four guests and feature a full bathroom.
Depending on the room you choose, rooms, suites and villas may come with all or some of the following: flat-panel televisions, safes, private porches and other features. All rooms come with wi-fi, toiletries, iron and ironing board and more.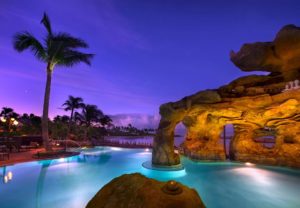 Aulan'i: Activities for every age and every interest
The best thing about Aulan'i Resort and Spa is the list of limitless offerings of fun, adventure and activities for everyone. Swim, play and splash at Ko Olina Lagoon, Aulan'i's award-winning beach, or enjoy a pool party with Mickey and friends at the Waikolohe Pool where there are games, dancing, music and more. Auntie's Beach House is fun for kids ages 3 to 12 and offers activities for little ones while Mom and Dad enjoy dinner, a stroll on the beach or other activities at Aulan'i.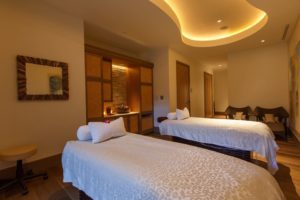 There are also excursions that include multiple ways to experience the beauty of the island of Oahu. Take a guided tour of the island by catamaran, on foot or on horseback, depending on your preference. Is golf more your thing? Choose to play 18 holes of golf at the resort.
There are spa treatments available, as well as island makeovers and a salon.
And for the true adventuring spirit, Aulan'i Resort has places where guests can rent snorkeling gear, kayaks, paddleboards and more. Set out for Rainbow Reef, Aulan'i's 3,800-square-foot saltwater private snorkeling lagoon—the only one on the island of Oahu.
For more information about Aulan'i Resort and Spa, visit www.disneyaulani.com.