Hawaii
Which Island Is Right for Your First Trip to Hawaii?
Oahu, Maui, Kauai, or the Big Island?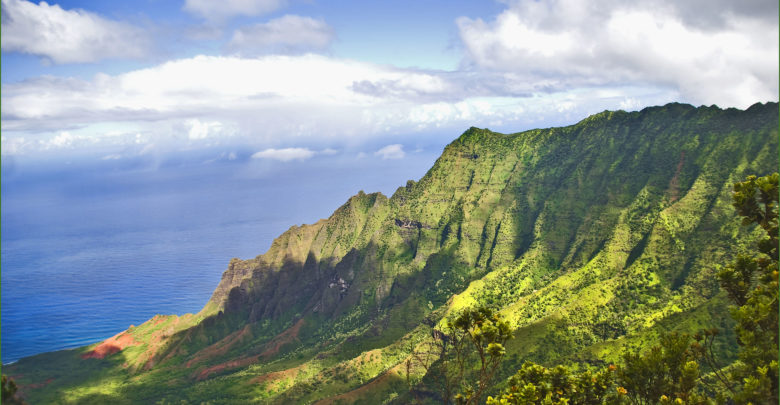 Hawaii is a state that has something to offer to anyone. It is impossible to hit everything in one vacation. Travel experts will often advise spending the first vacation on just one island, instead of trying to hit the highlights of all of them. There are eight main islands in Hawaii, but four of them are recommended for a first visit. There is no right or wrong answer to which one you should spend your first Hawaiian vacation on. Instead, here are some of the highlights of all four. You will then be able to better decide which island is right for your first trip to Hawaii.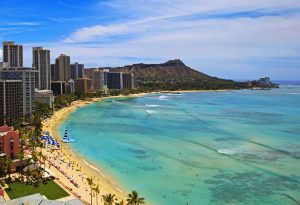 Oahu
If you're flying into Hawaii on a major airline, there is a good chance that you will fly into Oahu. Honolulu is located on Oahu. It is the state's capital, and also the largest city. The largest airport is located in Honolulu. There is a little bit of everything on Oahu, making it a great choice for a first-time visit to Hawaii. Oahu is home to one of the most famous beaches in Hawaii, Waikiki Beach. There are six other beaches in Waikiki, and that is just one part of the island! Also on Oahu is North Shore. This is a must-see for surfing fans. You can try the waves yourself, or watch as some of the best surfers in the world look for the big one. There are both professional and amateur surf competitions held on North Shore, and they are always exciting to watch.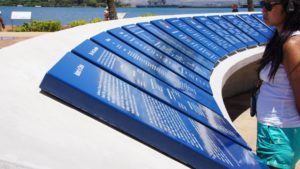 There is more to Oahu than just beaches. No trip is complete without a visit to the Pearl Harbor National Memorial. You can take a tour, learn more about the attack, and watch a documentary about the events of that fateful day. You will want to visit the Remembrance Circle, which pays tribute to those who lost their lives on December 7, 1941. There are other Pearl Harbor Historic Sites that you will also want to visit while you are there. The Bishop Museum is another place that you might want to see. It is home to the largest collection of Polynesian artifacts in the world. One other place of interest on Oahu is the Dole Plantation. There you can learn more about not only pineapples, but bananas, and other tropical fruits. When the day is over you will still find plenty to do. Oahu is known for its restaurants and nightlife.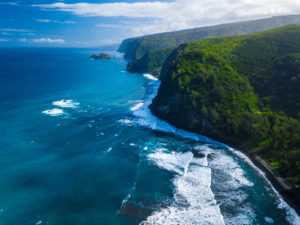 Hawaii
Hawaii is usually referred to as The Big Island because people will otherwise get it mixed up with the name of the state. It's the largest of the islands, the others combined are not as large as Hawaii. If you're looking for beauty and history, you might want to plan your trip for The Big Island. One of the top places that you will want to visit is Hawaii Volcanoes National Park. It is home to two active volcanoes, although one of them has not erupted since the 1980s. Another place that you will want to visit is Akaka Falls State Park. The waterfall is a spectacular 442 feet high!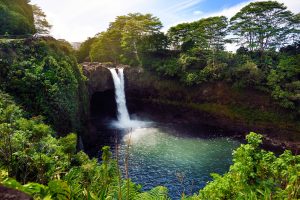 Rainbow Fall State Park is also beautiful. While the falls are "only" 80 feet, you will still be in awe. History buffs will want to visit the Puʻukoholā Heiau National Historic Site. It is home to the last remaining Ancient Hawaiian Temple. Lyman Museum and Mission House contains exhibits and galleries that will teach you about the natural history of the island. Kona coffee is also grown on The Big Island, and you can see a plantation and learn more about your morning cup of joe. If you want to see it all, consider signing up for a helicopter tour of Hawaii. You will never forget the views.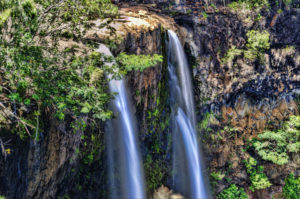 Kauai
The nickname of Kauai is The Garden Isle. A good way to see much of the beauty that the island has to offer is to drive the Holo Holo Koloa Scenic Byway. It's a stretch that is 19 miles long, but don't think that you will be done in half an hour! There are stops along the way that you will want to take advantage of. They include Laaukahi Peak, Koloa Sugar Monument, and Puhi. You will also want to see Wailua Falls. The falls are 173 feet high. If you remember the television show Fantasy Island, Wailua Falls were shown during the opening credits.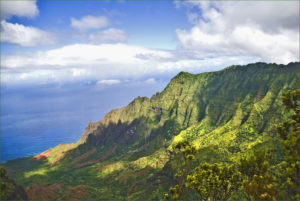 Another beautiful place to visit on Kauai is the Makaleha Mountains. There are hiking trails, and the highest point is 3,215 feet. Spend some time at Nā Pali Coast State Park and you will be able to see both mountains and the coastline. You will be glad that you did.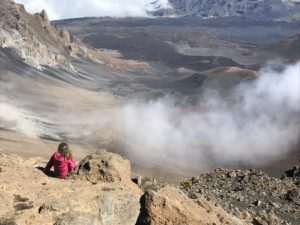 Maui
The final Hawaiian island that is often suggested for a first visit to the Aloha State is Maui. If you love water sports, this could be where you want to go on your first visit! The second-largest of the Hawaiian Islands, you can snorkel, scuba dive, sail, head out in a kayak, and so much more. Surfing is, of course, popular as well. There is more to Maui than just water sports, though. You will be able to see everything from mountains to black sand beaches.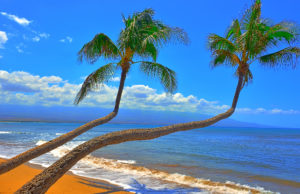 One place that you will need to visit on Maui is Haleakalā National Park. The park is a little over 33,000 square acres, and every acre is unique. You can visit the Kīpahulu District or the Summit District. There are several trails within the Kīpahulu District. You will see both fresh and ocean water, and waterfalls. There should also be plenty of wildlife along your journey. The Summit District will take you to the summit of Haleakalā volcano. You will want to be there for either sunrise or sunset, reservations are needed for sunrise. Haleakalā National Park is known for preserving the history and culture of Hawaii. It is also home to some species that are almost extinct. In fact, there are some species that can now only be found at Haleakalā National Park. There are endangered plants within the park as well.